Hamilton: Mercedes won the psychological battle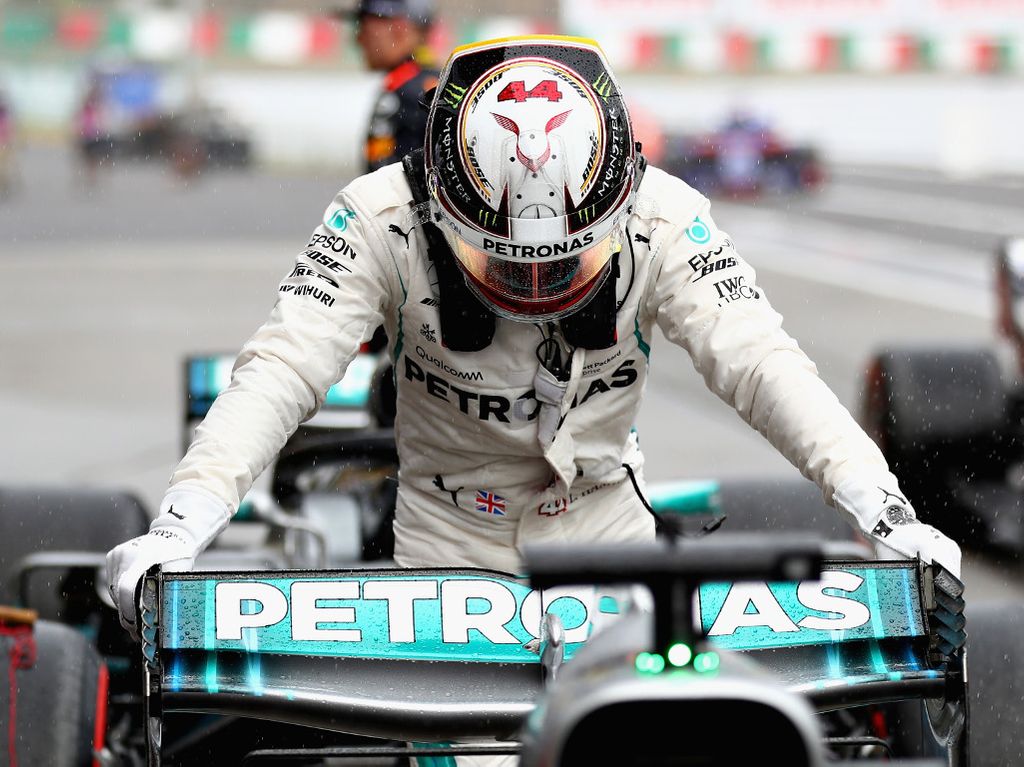 On the cusp of wrapping up a fifth World title, Lewis Hamilton has praised Mercedes for winning the "psychological battle" against Ferrari.
Hamilton can clinch the 2018 Drivers' title at the next race, the United States Grand Prix, after his win at Suzuka put him 67 points ahead of Sebastian Vettel.
Although Ferrari gave Mercedes a good run in the first half of this campaign, the Scuderia have imploded in recent races with strategy errors and driver mistakes costing them dearly.
"I think together we [he and Mercedes] can claim credit for applying the pressure and ultimately, maybe, that's what happens in a head-to-head battle with top competitors," Hamilton said.
"Even though they are still performing great, one of them can't always perform the same.
"It's the psychological battle, war, that we're in. I think it's collectively done from everyone.
"Everyone's putting in 100 percent, and everyone's delivered time and time again. I've been grateful to have also delivered when the team have delivered."
Perhaps the biggest blow to Ferrari's attempts at winning the World title came at their home race, the Italian Grand Prix.
They started 1-2 with Kimi Raikkonen ahead of Vettel and Hamilton third.
The Brit made short work of Vettel, who spun while trying to defend, before hunting down Raikkonen and passing him for the win.
He said that was particularly satisfying but does wish that the battle could have lasted through to the end of the season.
"When we were having the race like Monza – for me, I loved that race," he said. "I would've been happy to have had that every race following that.
"I honestly thought that we were going to have that. I thought that was how it was going to be, being that they were so strong at the previous two races.
"But they just lost a lot of performance, and then it's been obviously a little bit difficult for them. Of course, I would love to have the race right to the end.
"Every single race, I want battles like Monza and like the other ones that have been like that. Those are the races that I love, and I would welcome them more and more, but unfortunately it just isn't the case.
"I can't let that take away from the great job that we're doing and from our happiness."
Follow us on Twitter @Planet_F1 and like our Facebook page.