Hamilton: Rawest fight I can remember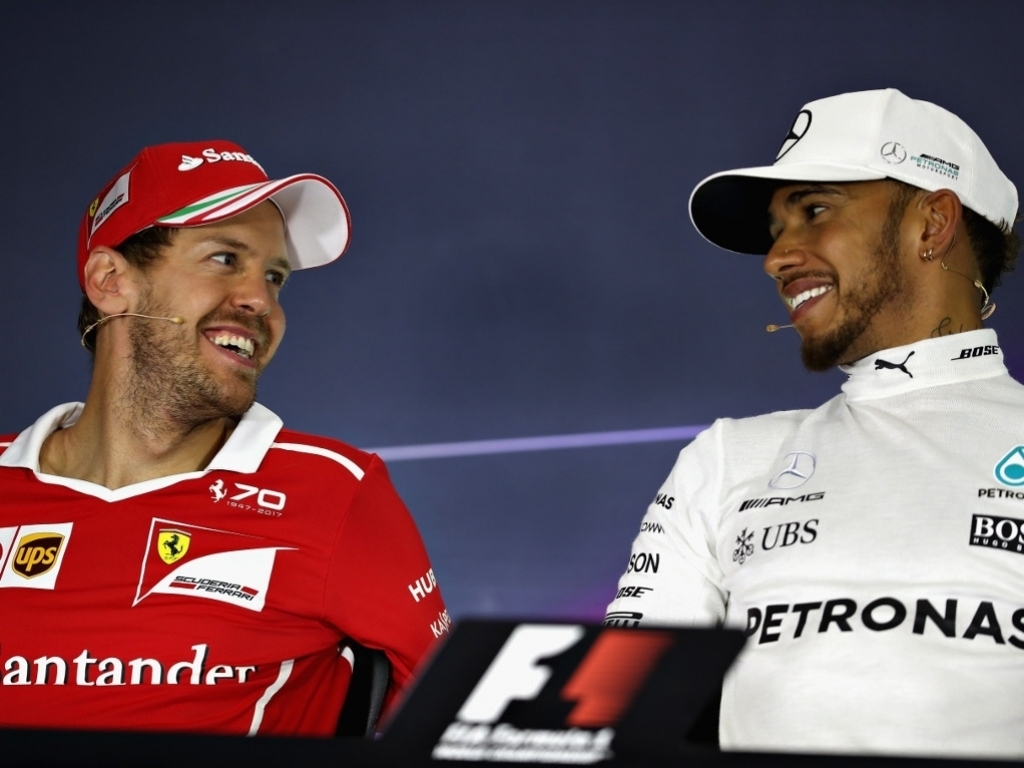 Wheel-to-wheel with Sebastian Vettel in Sunday's Spanish Grand Prix, Lewis Hamilton has billed that as the "rawest fight" he can remember being involved in.
Although Hamilton started the 66-lap grand prix from pole position, Vettel powered into the first corner to lead in Spain.
As the contrasting tyre strategies played out, Vettel emerged from the pits after his second stop on a new set of mediums just metres ahead of Hamilton, who was on soft Pirellis for the final stint.
Hamilton, up to speed, pulled alongside Vettel as he exited the pits with the two trying to go through Turn 1 together. Hamilton was forced wide and had to yield to the Ferrari driver.
Dogging Vettel around the Circuit de Catalunya, he made his move six laps later as he swooped past the Ferrari and into the lead. He won the race.
"That's why we race," the Mercedes driver told Sky F1. "It was the rawest fight I can remember.
He added: "I don't remember having a race like this for a long time where I was able to be on the limit as hard as I was and stay in a battle.
"It's been a long, long, long time so I used up a lot of energy and I'm looking forward to lying down after this.
"I've been racing for 24, 25 years and it feels like the first win."
As for their Turn 1 battle, that resulted in a light-hearted exchange between the two during the post-race press conference.
Hamilton: I gave you space, otherwise we would have touched.
Vettel: I thought I gave you space too.
Hamilton: Not really! Definitely didn't give me much space! It was close; it was cool.
Vettel: We're still here so…
Hamilton: Yeah, just!