Hamilton received replica helmet, real one to come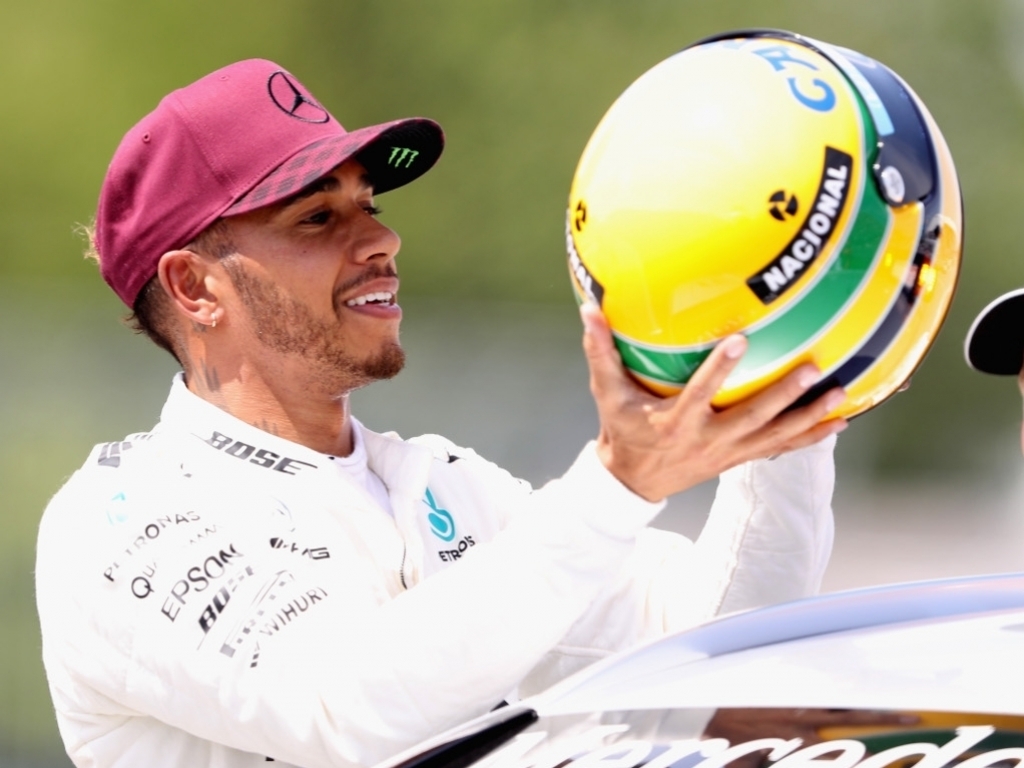 The family of the late Ayrton Senna have explained that the helmet Lewis Hamilton received in Montreal on Saturday was a replica of the triple World Champion's 1987 helmet and that the real one is coming.
Matching Senna's tally of 65 pole positions in Saturday's qualifying for the Canadian GP, Hamilton was presented with one of the Brazilian's helmets.
At the time he was told that it was a "race-worn" helmet.
It has, however, subsequently emerged that it as a replica but the real one will be presented to the Mercedes driver at a later time.
"We've known for many years that Lewis is a big fan of my uncle's – he's actually an official Ayrton Senna Institute ambassador, supporting our actions that promote a better education for Brazilian children," said Senna's niece Bianca Senna
"Just like Ayrton, he always share his accomplishments with his fans. Our family is very happy with his achievements and I'm sure Ayrton would be in Montreal to deliver this special gift, absolutely happy in seeing his record being equalled by a driver as talented as Lewis is."
Hamilton confirmed on social media that the helmet presented to him on Saturday was a replica and is now waiting for the real deal.
He said: "This one is a replica but I believe there is a real one waiting for me somewhere, so it was a very emotional moment for me."