Hamilton retains pole, cleared over block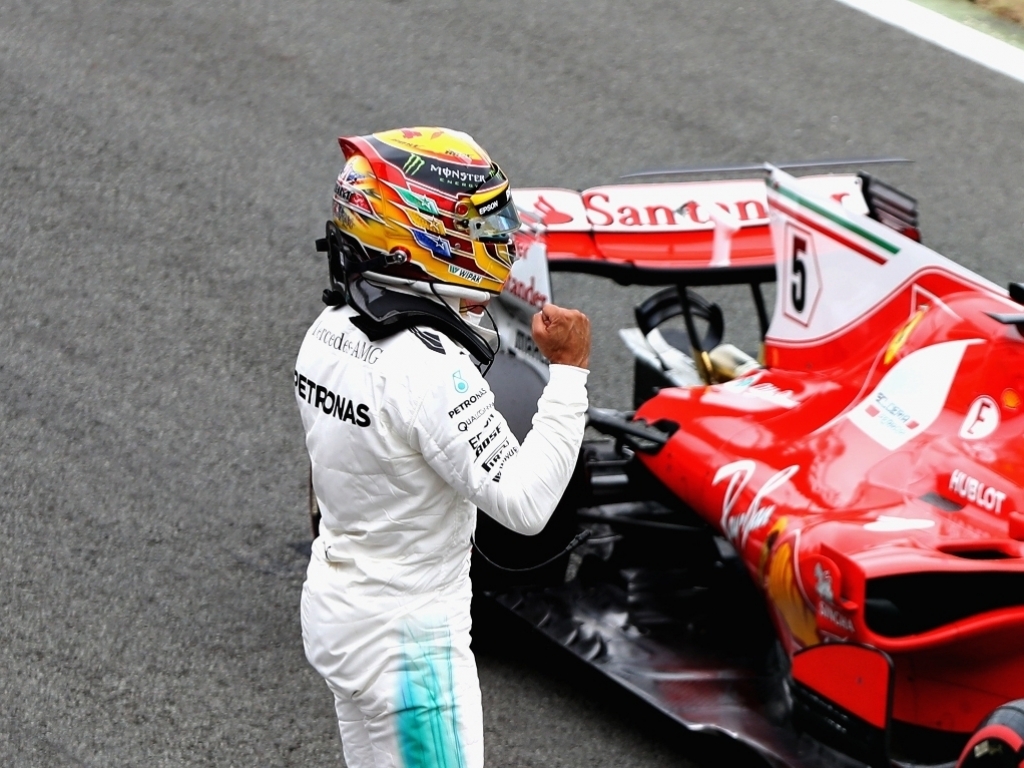 Lewis Hamilton has retained pole position for the British Grand Prix after being clearly of wrongdoing by the stewards.
Hamilton's pole position, won by half a second ahead of Kimi Raikkonen, was under threat for potentially impeding Romain Grosjean during qualifying.
The Haas driver felt that Hamilton had cost him "at least one position" when he held him up through Club corner.
The stewards looked into it and cleared Hamilton of any wrongdoing.
An FIA statement read: "The stewards concluded that while Grosjean may potentially have been affected by the presence of Hamilton at T16, he was not impeded."
Earlier Hamilton defended his actions, saying he thought he got away "without blocking" Grosjean.
"I was coming around to start my lap, Valtteri [Bottas] was up ahead, so I was, as we all do, trying to get the space.
"Behind me was one of the Force Indias, who then came in, so there was no-one behind me, but literally as I was about to get on the gas I looked in the mirror and saw there was a car coming.
"I don't know if I got in the way, and if I did I apologise, I obviously wasn't…
"I had no indication from the team that there was anyone coming, and I think I just got away without blocking him, but I need to look at the footage.
"I don't think he was that close when I pulled away, but I'll have a look."