Hamilton still a good investment for F1 title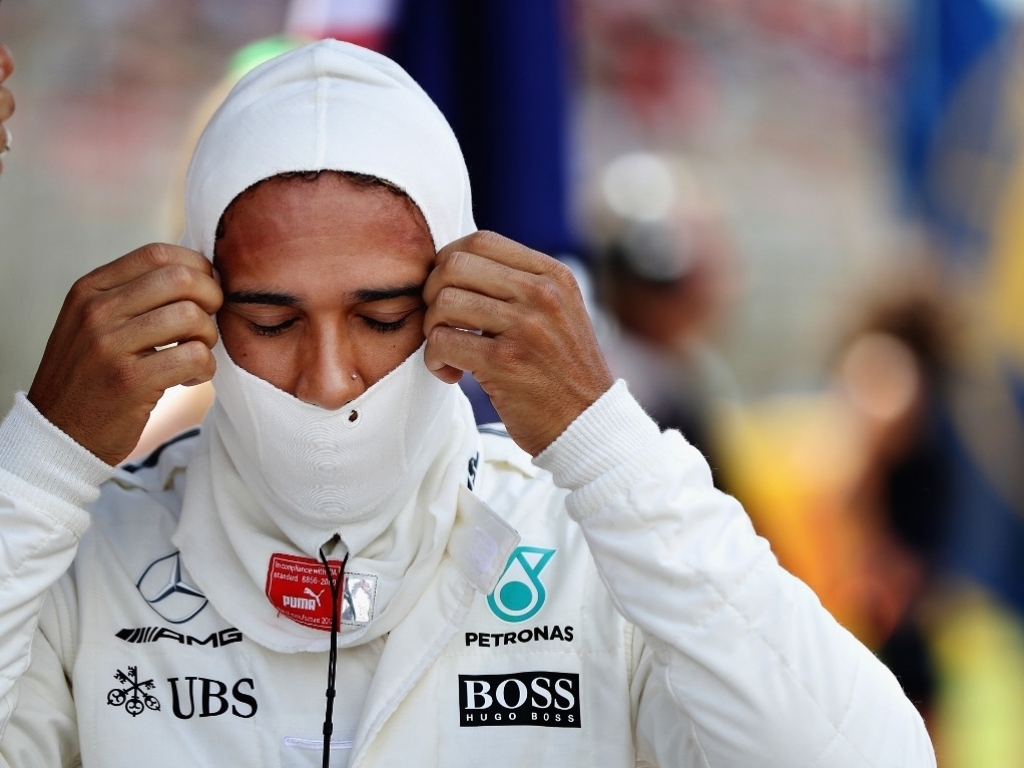 Lewis Hamilton produced a masterful display to edge past Sebastien Vettel and soar to victory in the Spanish Grand Prix and he was instantly installed as odds-on favourite to win a third Drivers' Championship in four years.
We are now a quarter of the way through the season and Hamilton is second in the standings, six points behind Vettel. But it is the first time since the season began that Hamilton has been the clear favourite to win the title.
It all looked to be going wrong again for him when Vettel surged past him from the off in Barcelona and produced a blisteringly fast opening lap to surge 2.2 seconds clear.
But Mercedes got their strategy right: they put Hamilton on a long middle stint on medium tyres and delayed teammate Valtteri Bottas' first pit stop so he could hold up Vettel, then put Hamilton on soft tyres for the final 30 laps. It was a bold strategy and it paid off as Hamilton swept past Vettel and controlled his pace perfectly to stay in charge of the race.
The race told us a lot about Hamilton's status as top dog at Mercedes. That the team was willing to sacrifice Bottas' chances of winning to give Hamilton a clearer path to victory shows that they are putting their eggs in Hamilton's basket this year.
That was never so explicitly the case when Nico Rosberg was Hamilton's teammate. The Finn seems steady and thus far uncomplaining, a perfect foil for Hamilton's highly strung brilliance.
To be fair, Vettel is also the main man at Ferrari, but the balance of power seems to be swinging back in favour of Mercedes now after the Italian team surprised everyone with their early season pace.
Mercedes has modified its car to stay ahead of the game and caused a stir in the Barcelona paddock by showing off substantial front end alterations, including the new scoop-shaped turning vanes at either side of the nose, extending below the chassis, along with vertical fins, a revised rear wing, a re-profiled floor and new bargeboards.
Ferrari will now follow suit, but Mercedes look strong and should continue to improve over the course of the season. They have won three Constructors' Championships in a row because they have so much talent at their disposal, and there is every reason to think they can extend that winning streak to four.
A Bet365 sportsbook review of the odds shows that Mercedes drifted in all the way to 2/5 after Hamilton's win in the Spanish Grand Prix. The two teams have been close in the betting this season, but Mercedes, who are nine points clear at the top of the Championship table, are now clear favourites.
The same is true of Hamilton: the odds at Bet365 went in to 4/6 after that win in Barcelona, while the odds on everyone else in the field lengthened. That is by far the lowest price available on Hamilton all season.
He has been at evens or above throughout thanks to the upstarts at Ferrari improving so greatly. It promises to be a thrilling season as we have two great teams going at it hammer and tongs for the first time in more than seven years, and it really could go either way, but Mercedes' recent dominance suggests they can maintain an edge.
Hamilton has been the sport's preeminent star over the past few years and he has a ruthless desire to win, so it is understandable to see him odds-on to win it. It would have made more sense to back him a couple of weeks ago at more attractive odds, but still the 4/6 looks a good investment thanks to his strong form.