Lewis Hamilton went flying into the barriers at Interlagos at the start of Q1 and will start toward the back of the grid for the Brazilian Grand Prix.
Here's how Saturday unfolded in Brazil…
Honda took advantage of Twitter's increased characters to give a comprehensive weather forecast.
Saturday in #SaoPaulo can only mean one thing. It's #FP3 and #Quali day at the #BrazilGP. The weather can't quite make up its mind today. It's 🌧️ now and could still be wet for final Practice but Qualifying looks ⛅️ pic.twitter.com/94RkI3bZe2

— Honda Racing F1 (@HondaRacingF1) November 11, 2017
Either Nico Hulkenberg got a dodgy earing or there's a bat attached…
🤔🤔🤔#BrazilGP pic.twitter.com/RQ9rRgiVYp

— Renault Sport F1 (@RenaultSportF1) November 11, 2017
Felipe Massa puts in the laps during his final practice session at the Brazilian Grand Prix – for the second year running.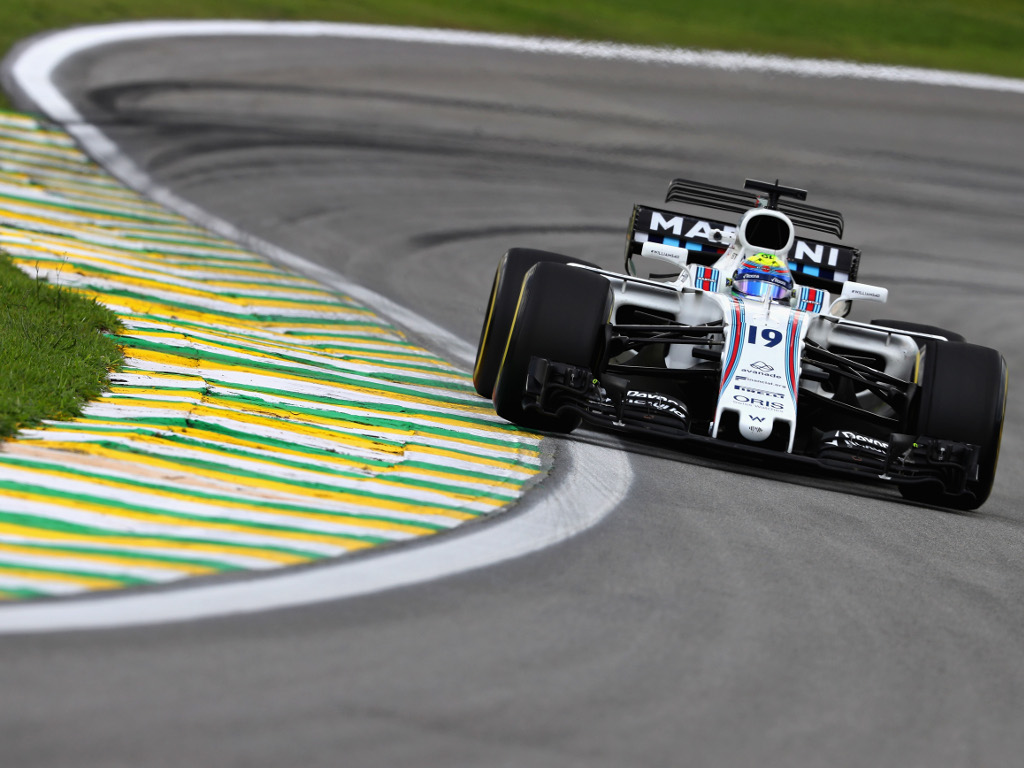 His team-mate Lance Stroll had early troubles as he lost power, having reported that "something happened with the gear." It has been confirmed that Stroll will take a grid penalty as his Williams needs a new gearbox.
Stroll comes to a stop right in front of me at Ferradura #F1 pic.twitter.com/fwwYwM5jKo

— James Allen (@Jamesallenonf1) November 11, 2017
Sebastian Vettel was second fastest in an early Ferrari 1-2 as, while close to Kimi Raikkonen, it was the Finn who had the edge.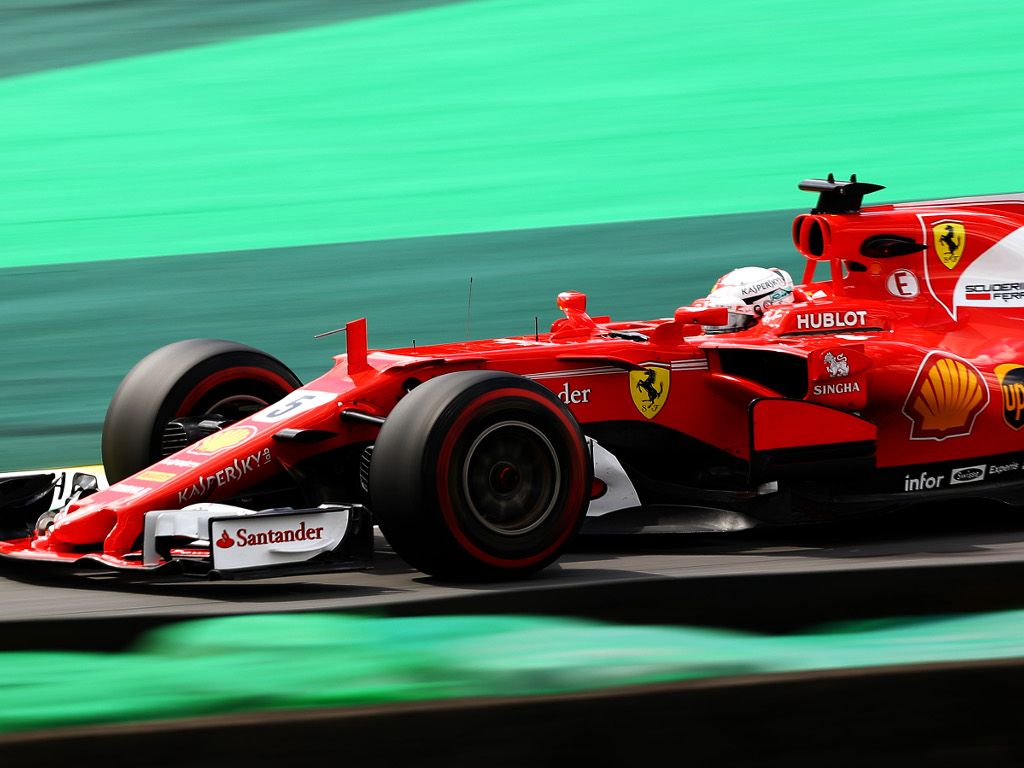 Running P5 midway through the session, Fernando Alonso was one happy driver – for a change.
Pit to @alo_oficial – "Fernando, do you want another lap?"
"I'm happy."
"Okay, box this lap."#BrazilGP 👍 pic.twitter.com/MALi1Mub0z

— Honda Racing F1 (@HondaRacingF1) November 11, 2017
Red Bull were late to join the action with Max Verstappen and Daniel Ricciardo only beginning their mornings' programme with just over 20 minutes remaining. No issues, just saving the engines revealed Christian Horner.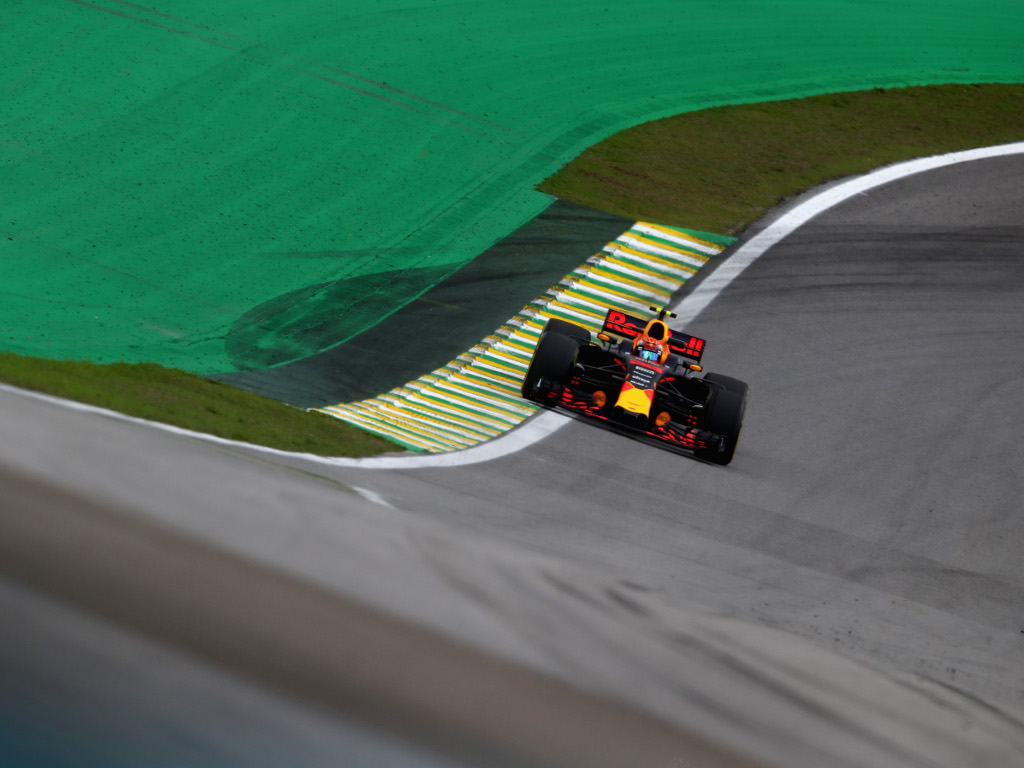 Valtteri Bottas hit the front with a 1:09.281 to end FP3 quickest of all.
Bottas goes P1 with a 1:09.281 🚀

Just 0.05 between the top four 👀#BrazilGP 🇧🇷 #FP3 pic.twitter.com/lSOExMhMeB

— Formula 1 (@F1) November 11, 2017
There was a huge shock in qualifying as World Champion Hamilton, odds-on favourite for pole in Brazil, crashed just two minutes in Q1.
Accidente de Hamilton apenas empezó su vuelta en #Q1 #BrazilGP #BrasilGP pic.twitter.com/R1fqPDyRUa

— 🇪🇸 Victor F1 (@g3of1) November 11, 2017
And joining Hamilton in the elimination zone…
BREAKING: ELIMINATED, Q1

16 WEH
17 GAS
18 STR 📸
19 ERI
20 HAM (No time)#BrazilGP 🇧🇷 #F1 #Quali pic.twitter.com/8eK5Nn8goY

— Formula 1 (@F1) November 11, 2017
Esteban Ocon was a big-name exit from Q2…
Improvement for Esteban – but it's not enough to make the top 10! 1:09.830 is only rough for P11, missing the cut for 0.06s 😭 #BrazilGP #PinkPanthers

— Sahara Force India (@ForceIndiaF1) November 11, 2017
And Bottas stepped up to the plate for Mercedes, pipping Sebastian Vettel to pole position at the death in Brazil.