Hamilton: The pendulum is constantly swinging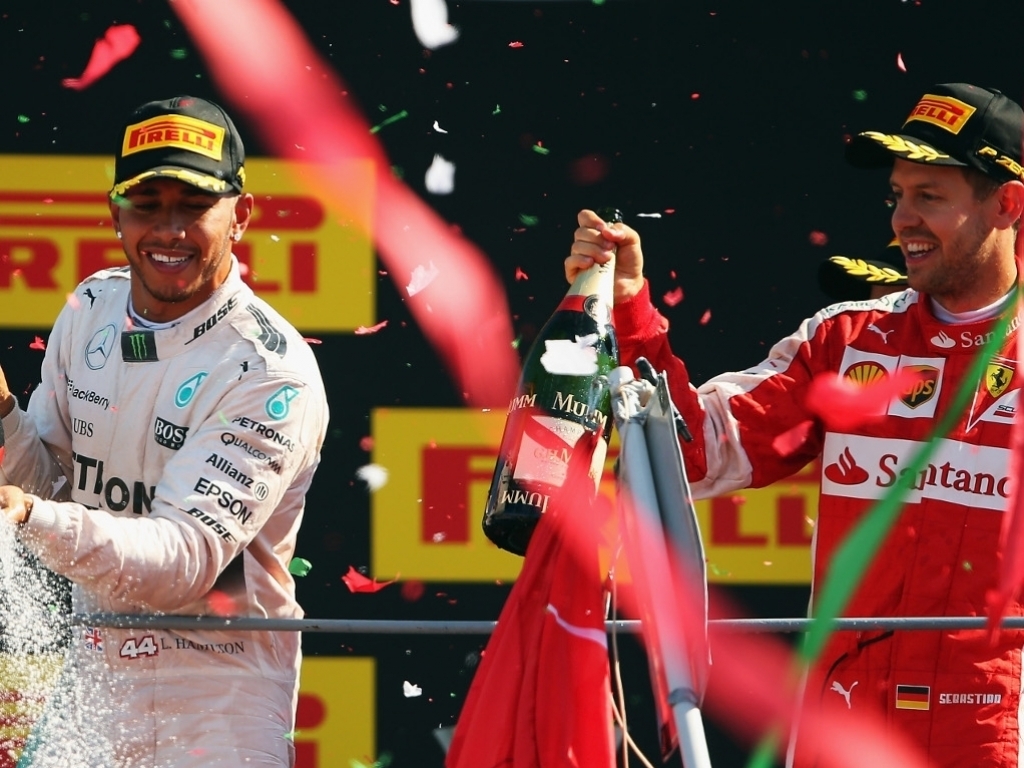 Despite his dominant display at the British Grand Prix, Lewis Hamilton concedes that the pendulum will continue to swing with this year's title race going down to the wire.
The Mercedes driver claimed his fifth British Grand Prix win on Sunday to close the gap to Sebastian Vettel to just one point.
It is the closest Hamilton has been to the Ferrari driver in the standings but he acknowledges the battle is by no means over.
"The pendulum is constantly swinging," Hamilton told Sky Sports News HQ.
"This weekend was great for us as a team. It's great points for us in the Constructors' Championship and going to Budapest which is the most successful race for me, apart from Montreal I think, that's a good thing."
Hamilton secured the 'Grand Slam' at Silverstone; pole position, fastest lap and the race win; but has downplayed suggests that Sunday's race was the 'turning point' in the championship.
"I think it's difficult to ever say it's a turning point," he said in the post-race press conference.
"I think ultimately there's constantly turns. Obviously the pendulum swung a little bit this weekend and I think that's only good for Formula 1, it's only good for the fans, probably super-exciting for them to see the close battle that we're continuing to have.
"Without a doubt we hope it stays the way that it's swung this time but, as you know, a pendulum swings. We're just hoping that we can be on our toes to react to whatever is thrown at us in the next races.
"We've got more coming hopefully in the future. It's going to be a close race, I think. It's going to go right down to the wire, clearly. But I'm hoping for a cleaner stint of races for Valtteri and I."