Hamilton 'undoubtedly' up there with Senna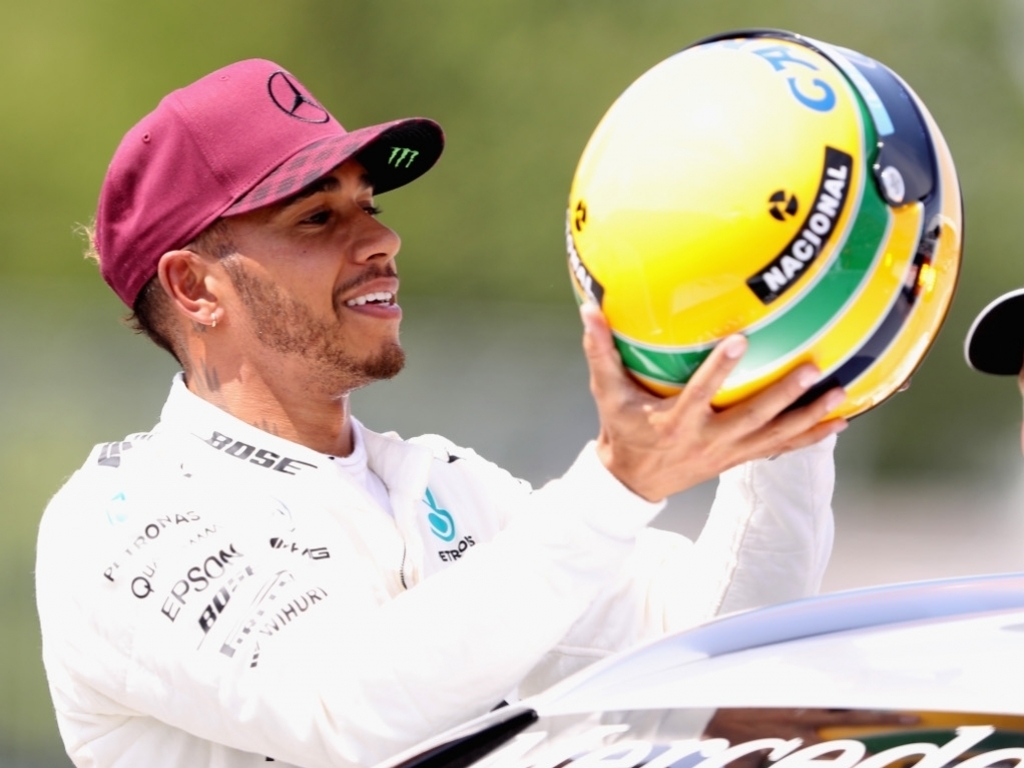 Having matched Ayrton Senna's record of 65 pole positions in Canada on Saturday, Paddy Lowe reckons the Brit has the same ability to produce an extraordinary lap out of nowhere.
Although it appeared as if Ferrari could have the edge in Montreal, it was Hamilton who claimed pole position.
The Mercedes driver put in the first-ever sub 1:12 lap at the Circuit Gilles Villeneuve, 1:11.459, to beat Sebastian Vettel by 0.330s.
His efforts saw him awarded a replica of Senna's 1987 helmet with the real one to follow.
And Lowe, who has worked with both drivers, reckons there is definitely something Senna-esque about Hamilton's ability.
"Stating the obvious," Lowe told BBC Sport on Saturday evening, "they both sit within the one handful of greats that there are in the history of the sport."
Asked if Hamilton has Senna's speed, Lowe replied: "Yeah, undoubtedly.
"Those great drivers are able to pull out an extraordinary lap. You kind of saw that with Lewis today.
"Probably on Mercedes' estimations and all their simulations, that time wasn't in the car. They didn't have it on their charts for today. They probably thought Ferrari had them after P3 and then Lewis will go out there and really dig deep.
"They can't do it every Saturday but every now and again they just go out there and something really extraordinary is required and they produce a lap where you go: 'Wow, where on earth did that come from?' And Lewis is certainly one to do that, and so was Ayrton."