We only got a taste of Lewis Hamilton v Sebastian Vettel last year, but will the 2018 season finally provide us with an epic title battle between two of the all-time greats?
Locked on four World Championship titles apiece, Hamilton and Vettel will attempt to break away from another four-time World Champion in Alain Prost and climb to the second-highest rung on the ladder with Juan Manuel Fangio.
Then maybe, just maybe, Michael Schumacher's unprecedented seven World titles will not look so daunting.
Ahead of another potential showdown, we assess each driver's character, the cars they will have at their disposal, the role that Red Bull could play and the respective Finnish team-mates who are set to play the supporting roles to the main cast once again.
Character
Lewis Hamilton
For the most part, Hamilton religiously sticks to the well thumbed through playbook of keeping his own team's expectations in check whilst simultaneously talking up the ability of the opposition.
There is no doubt that Ferrari improved dramatically from the 2016 season and re-emerged as a genuine title contender, but not many would have become transfixed by the illusion that Hamilton was trying to create. He and Mercedes were still as strong as ever.
However, there were race weekends where it did not all go Hamilton's way in 2017. Well off the pace in Russia, a disastrous qualifying in Monaco leading to a damage limitation race and having to overcome a gearbox penalty in Austria to name just a few.
And, when he is not contention, Hamilton can soon turn into a moody teenager who has just been sent to his room, giving monosyllabic answers before stating how difficult it is to overtake on said track.
But given his celebrity status outside of the sport, it is the headlines that he makes off the track that always have the risk of distracting him from his ultimate goal of winning World Championships.
In the last year alone, Hamilton faced strong criticism for missing the live event in London ahead of his home grand prix at Silverstone and was one of the big names featured in the Paradise Papers leak over tax avoidance.
Even in the off-season when you barely hear a peep from the drivers (unless you are Lance Stroll of course who is seemingly interviewed every day), Hamilton was still making news after questioning why his nephew was wearing a princess dress.
That led to an apology before a complete purge of his social media accounts. All of which could have easily been avoided.
Hamilton has also confessed that he struggles to stay motivated once a World Championship is won, as seen with his clumsy crash in Brazil which saw him start the race from the pit lane.
But, while he switches off after the job is done, his respected rival switches off in the heat of the moment.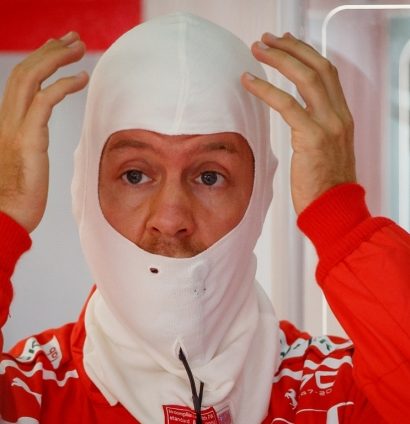 Sebastian Vettel
It is incredibly surprising to see a driver of Vettel's stature have zero social media presence, but he prefers the quiet life… until he steps into a Formula 1 car.
Vettel's mentality has been called into question long before the events of last season and he arguably has the shortest fuse of any driver on the grid. He is well aware that he lets his emotions get the better of him and needs to learn from his mistakes, but that is easier said than done when you are all alone in the cockpit with the adrenaline pumping.
Whilst he would never admit to it in front of the camera, Hamilton will have no doubt afforded himself a little smile after the infamous Baku incident knowing he got inside Vettel's head just by being the car in front of him. The data proved that he did not do anything else to antagonise him.
Much was made of the resulting penalty given to Vettel with many believing the punishment was too lenient, but the biggest conclusion to take away from all the drama was how a driver of his talent and his experience is still getting himself into these situations.
Also bubbling under the surface is a rivalry with Red Bull's Max Verstappen, who is also finding a way to get under Vettel's skin. Their ding-dong battle at the British Grand Prix leading to Vettel making a drastic swerve to the left to cut off the Dutchman in Singapore and causing a disastrous double DNF for Ferrari.
There will no doubt be more flashpoints to come in 2018 that will test Vettel's character and it will be fascinating to see whether he can finally keep his cool.
Car
Mercedes
Perhaps the most ominous sign of them all comes from the Mercedes car. As seen from Hamilton's struggles mentioned earlier, the W08 was far from perfect, but the fact that they eventually strolled to a fourth consecutive double whilst trying to tame 'a diva' of a car suggests Ferrari are going to have to vastly improve once again in 2018 to have any chance of stopping Mercedes' stranglehold.
Having had the last few races of the season and the winter to address those temperamental tendencies, there is a strong suggestion that Mercedes will switch to a high-rake concept – which has already been adopted by Ferrari, Red Bull, McLaren and Renault – for 2018, and shorten their wheelbase to help better prepare for the narrow tracks which proved problematic last year.
Mercedes' inconsistencies at certain tracks gave Ferrari and Red Bull opportunities that neither were able to take on a regular basis. Considering the sheer size and scale of the Mercedes operation, it would very surprising to see the Silver Arrows offer the same luxury this upcoming season.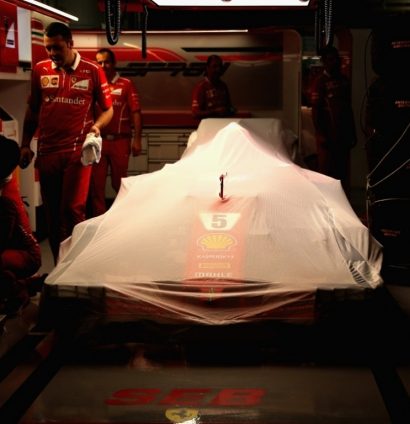 Ferrari
It can be dangerous reading too much into pre-season, but after months without track action it is easy to pore over any data we can get our hands on. That being said, and even with the sandbags attached, Ferrari fired their first warning that they were on the road to recovery and ready to take the fight to Mercedes.
Those thoughts were confirmed in the season-opener at Albert Park and continued to grow stronger as Vettel finished inside the top two in the first six races of the 2017 campaign. But, coupled with Vettel's fragile mindset were significant reliability problems that completely spiralled out of control.
Outspoken Ferrari president Sergio Marchionne suggested that standards had dropped at the Scuderia which is criminal given it was closest the team have been in years to toppling Mercedes.
Marchionne implemented 'quality control' changes after the Malaysian Grand Prix when Kimi Raikkonen failed to start, but even that did not stop Vettel's race in Japan coming to an abrupt end because of a broken spark plug.
A lot was made of Mercedes' power, but just as impressive was their reliability. Hamilton was the only driver to complete every single lap of the 2017 season and Ferrari face another daunting task in trying to reach that incredibly high standard.
One potential positive is that Ferrari and Red Bull appear to be inadvertently working together to bridge the gap to Mercedes by taking the best bits from each other's cars.
Vettel noticed in Singapore that Red Bull pretty much copied Ferrari's bargeboard design which played a part in their usual late-season surge and, when the season was done and dusted after Mexico, Ferrari tested out a Red Bull-influenced diffuser.
The Red Bull factor
At worst, Red Bull could take more precious points away from the top two; at their absolute best, Max Verstappen and Daniel Ricciardo have the ability to ensure that Hamilton and Vettel do not even become the main protagonists this season.
What Red Bull need to do, though, is get themselves out of this all too familiar trend of starting the season slow and finishing it strong. To try and address that, Red Bull have brought forward the development of the RB14 and started work on the new car earlier than have done in seasons past.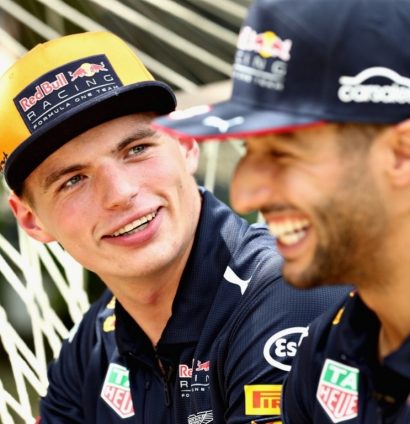 Another obstacle for them to overcome is related to their use of a 'trick' suspension system. The FIA have clamped down on the intricate system which Red Bull optimised, allowing them to get peak aerodynamic and tyre performance by adjusting the ride height of the car through the corners.
Red Bull, backed by the all-knowing guru of Adrian Newey, will no doubt have a new trick up their sleeve, but finding it may cost crucial time once again.
Lurking in the background is the unresolved future of Daniel Ricciardo which could also escalate into a distraction, but Mercedes and Ferrari also have drivers whose futures will be questioned as the 2018 season develops.
Team-mates
Valtteri Bottas
Bottas smashed through the glass ceiling last season when leaving Williams to replace the retired Nico Rosberg at Mercedes. He was the calm after the storm following a tense rivalry between Hamilton and Rosberg – but that is part of the problem.
While Bottas has proven he is capable of winning races on merit, his self-confessed doubts over his own confidence and Mercedes' refusal to commit to more than a year at a time to him does nothing to suggest that he is made of World Championship-winning material.
If Bottas cannot hoist himself up to Hamilton's level and ruffle his feathers, he can at least be relied upon to be a trusted team player who can make a valuable contribution to Mercedes' season and, in turn, help Hamilton land a fifth title.
Three victories, 13 podiums, and one of only three drivers to break the 300-point barrier last season, Bottas was far from disgraced in his first campaign at the very top and, despite his own doubts, should be confident of at least producing another relatively successful season.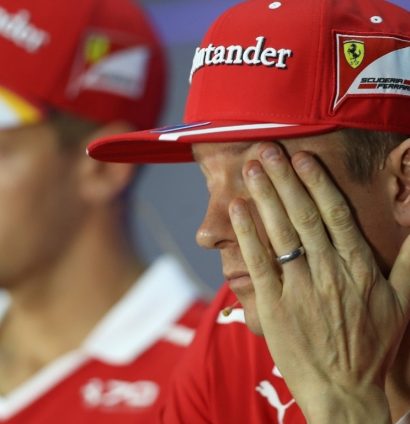 Kimi Raikkonen
Over the winter period, Ferrari president Marchionne suggested that this year could be the last year that Raikkonen has to rediscover his best form. The Scuderia need him to do that and quickly as he is essential to guarding the door to at least stop Red Bull sneaking in.
Raikkonen secured just seven podiums in 2017 and needs to make a much bigger contribution this season, which starts by being more of a threat in qualifying, if he is to have any positive say in where the silverware ends up.
Similar to Hamilton and Bottas, Vettel and Raikkonen get on well with each other – but in both cases that would soon change if the deputies outperform their current rank.
And Vettel will need Raikkonen somewhere closer to his best to act as a buffer between him and Hamilton if his own dreams of winning a title with Ferrari are to be realised.
Mark Scott