Hamilton, Vettel…and Magnussen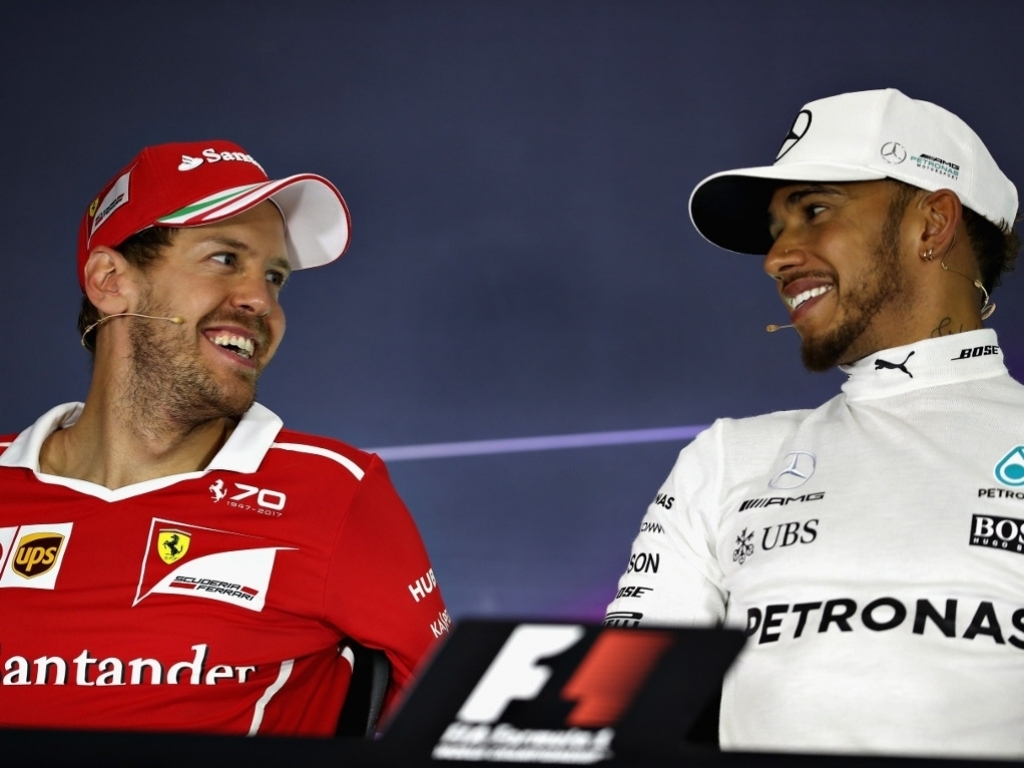 The FIA have confirmed Lewis Hamilton and Sebastian Vettel will be in the same drivers' press conference today ahead of the Austrian Grand Prix.
The schedule for two-part drivers' conference and Friday's sit-down with the team principals is usually announced at least a day in advance, but Formula 1's governing body only released official word on Thursday morning.
The timetable places title rivals Hamilton and Vettel together for the first time since their incident in Baku and the subsequent ruling that the latter would receive no further action than his in-race penalty and three points added onto his super licence.
Haas' Kevin Magnussen is also part of the session and will presumably bring a book to read or listen to some music.
It remains to be seen whether the press conference will be used for the pair to bury the hatchet or add to the sideshow that has overshadowed the racing altogether.
Felipe Massa, Carlos Sainz and Max Verstappen will form the second part of the drivers' press conference, which gets underway at 1500 local time.