Hamilton wanted to 'wipe smile' off Vettel's face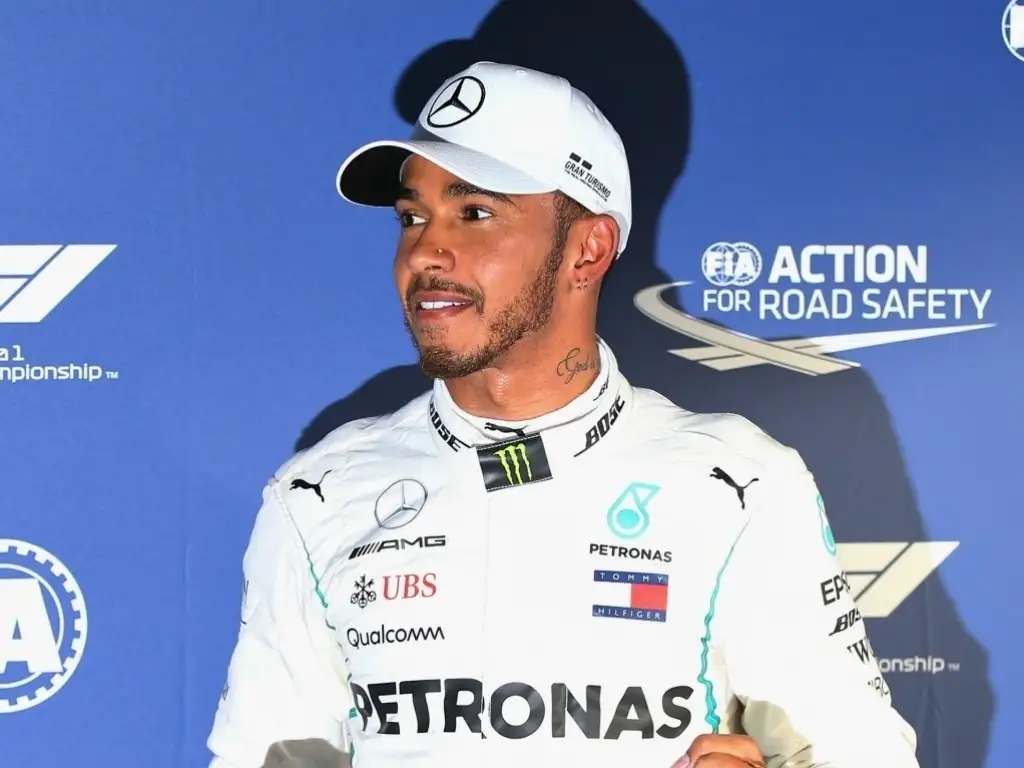 Lewis Hamilton joked that he wanted to "wipe the smile" off Sebastian Vettel's face after a dominant display in qualifying for the Australian Grand Prix.
Hamilton finished a mighty six tenths clear of Kimi Raikkonen and Vettel with a stunning time of 1:21.164 – a record seventh career pole in Australia and an all-time track record to boot.
The Brit improved by almost a second between his penultimate hot lap and his final all-conquering attempt and claimed that he was in the same engine mode for both laps as well as Q2.
"What were you doing then?!" enquired a perplexed Vettel in the drivers' press conference.
Hamilton simply replied with a smile, saying: "I was waiting to put a good lap in so I could wipe the smile off your face!"
The Brit also reflected on qualifying as a whole, stating that he was surprised by Ferrari's pace.
He said:  "You would think that with the results we had it would be the norm but it isn't, it's so intense and my heart is racing.
"I'm so happy with that lap. It was such a nice lap. I'm always striving for perfection and that was as close as I could get.
"I'm always in party mode," he added, referring to Mercedes' self-named engine mode.
"What was surprising was to see how quick the Ferraris were. During that lap I was in the same modes as before but it was hooking up the tyres and getting the lap together."