Heads won't roll at Haas after pit stop blunders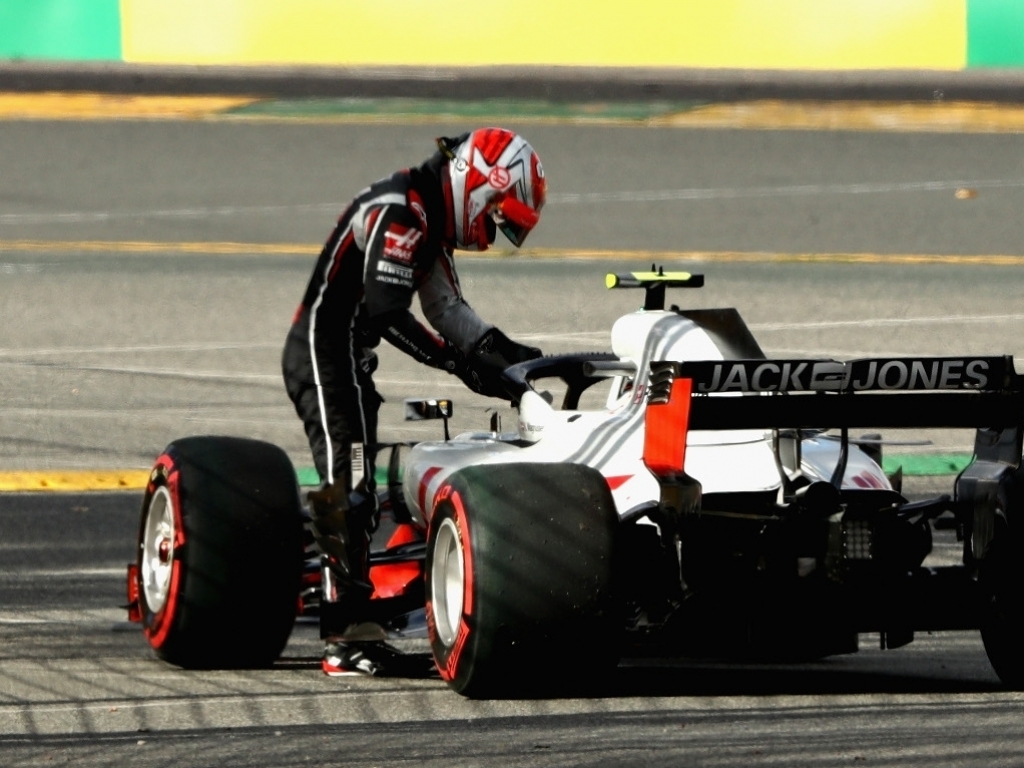 Guenther Steiner says Haas won't fire any of their mechanics despite pit stop blunders robbing the team of a solid points-haul in Australia.
Kevin Magnussen and Romain Grosjean were running inside the top six in Melbourne when they pitted.
Magnussen was the first to stop and the first to retire due to a loose wheel.
Two laps later Grosjean came in and left with the exact same result.
And while no one at Haas is happy about the situation, Steiner says heads won't roll.
"Why should we keep complaining?" the team boss told Blick newspaper.
"Those responsible know they were to blame – the wheel guns, the nuts and the hubs are the same as in 2017.
"No, no one will be fired.
"Maybe the pressure of the two most important pit stops since our entry in 2016 was just too big.
"We have to work harder now with the same crew.
"The car is very good, which is why we can go with optimism to Bahrain and everywhere else."