Lewis Hamilton can make history this weekend as he fights for his seventh Canadian GP victory, and the honour of being only the second driver to claim more than six wins at a single event.
Michael Schumacher did it in Canada with seven victories and even went one better in France. This weekend Hamilton stands a chance – and a good one at that – of writing his name up there with the legend's – the only difference is he would do it with a fourth Canadian win on the trot.
Montreal has been kind to the British driver, who claimed his maiden F1 win at the Circuit Gilles Villeneuve back in 2007. His tally includes six pole positions, six wins and he has never finished off the podium when he has seen the chequered flag.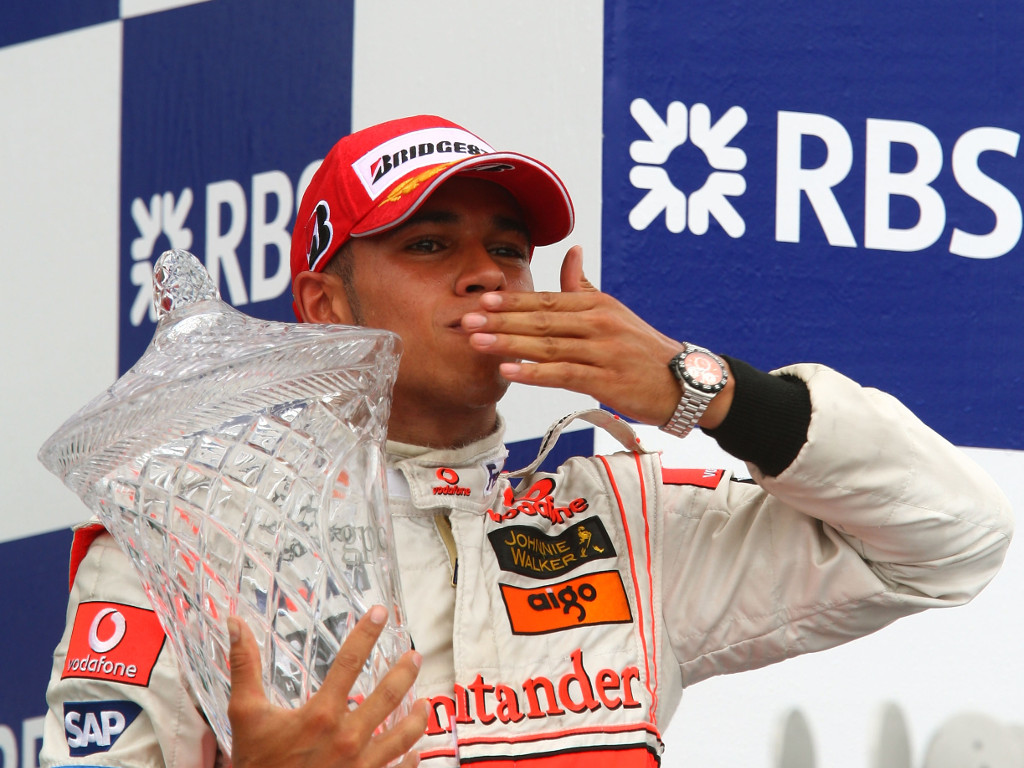 As such it is difficult to see anybody, even Valtteri Bottas in the same machinery, beating Hamilton. Last year he dominated the grand prix, starting from pole and leading every lap on his way to the win, while behind him there was plenty of drama.
Romain Grosjean squeezed Carlos Sainz and Felipe Massa paid the price, Sebastian Vettel dropped out of contention when he broke his front wing but used a two-stopper to race his way back up the field to fourth, Max Verstappen made a flying start that came to naught when he retired later in the race, Fernando Alonso retired on the penultimate lap preventing him from scoring McLaren's first point of the season, and Sergio Perez did all he could to stop his Force India team-mate Esteban Ocon from finishing on the podium.
This power-hungry hard-braking circuit is one that suits Mercedes and their V6 engine with the last non-Mercedes win being Daniel Ricciardo's triumph in 2014 in the Red Bull. And while the driver and the team would like to add another win to their tally, there's a lot more than just that riding on Sunday's result.
Red Bull will spend the weekend evaluating the upgrades from engine suppliers Renault and Honda with an eye to perhaps swapping to the latter next season. Ricciardo, meanwhile, will be looking at those updates and also Red Bull's decision before putting pen to paper on a new deal.
But while the Aussie is dreaming of a third win for this season, confirmed grid penalties for changing elements of his power unit mean most are predicting that the battle will be between Mercedes and Ferrari, or most notably, Hamilton and Sebastian Vettel.
Daniel Ricciardo faces grid penalties in Canada

"We haven't heard how many."https://t.co/U766BtY3Zr #F1 pic.twitter.com/BmmhmkLG3w

— Planet F1 (@Planet_F1) June 5, 2018
The Ferrari driver has just one Montreal victory on his board, winning in 2013 with Red Bull. And while he has three other podiums, his record in Montreal is by no means up there with Hamilton's. He is, however, the Brit's biggest threat – at least outside of Mercedes – this weekend.
Further down the grid Haas will be looking to recover from a wretched Monaco Grand Prix in which they lacked pace but face a stiff challenge from McLaren, Renault and Force India to be best of the rest. Fernando Alonso has stated that he expects a "tough" weekend for McLaren but reckons a "little bit of drama" and some changing weather conditions could open up a few opportunities.
Changing weather is one thing Montreal does well with the 2011 Canadian Grand Prix holding the record for the longest ever F1 race to date as rainstorms delayed the race for hours. The sport has since brought in a time limit but one man who won't care about that, or the expected Safety Cars or even the gophers, is Montreal favourite Lewis Hamilton.
Michelle Foster