Horner: F1 has serious questions to answer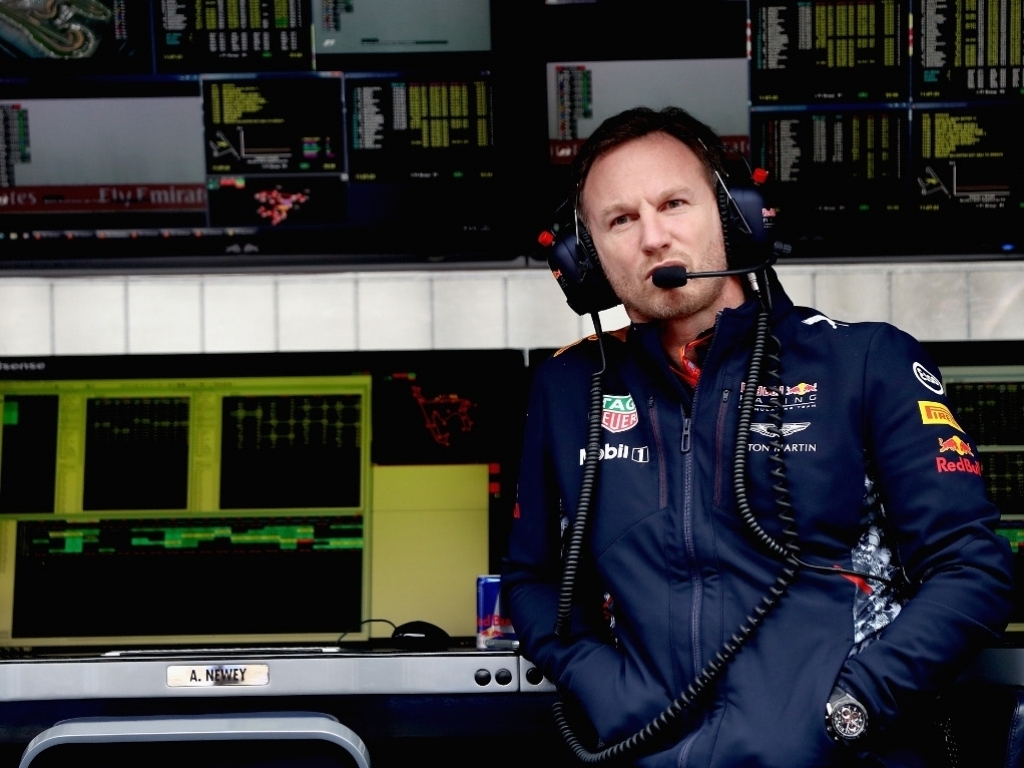 Ahead of Wednesday's Strategy Group, Christian Horner says F1 has some "serious questions" that it needs to answer.
The Strategy Group will meet in Geneva to discuss Halo versus Shield cockpit protection as well as tyre compounds and the race weekend timetable.
However, they will also be looking beyond next season at things such as the sport's aerdynamic regulations.
Horner, though, wants engines added to that conversation.
"I think what's really interesting is that Formula One is effectively at a crossroads with the new regulations," said the Red Bull team boss.
"Those regulations theoretically come in 2021 and there will be probably and eight to ten-year life on those engines, so what we are looking at is actually is Formula One's relevance pretty much up to 2030.
"Now, by 2030 how many people are actually going to be driving cars? Are they going to be autonomous? Are they going to be electric? The world is changing so fast in that sector.
"So Formula One has some serious questions that it needs to answer today in the choice it makes for the engine for the future.
"What is Formula One's primary purpose? Is it technology or is it a sport and entertainment, and man and machine at the absolute limit?
"I sense that with the new ownership that has come into Formula One that creating great entertainment, creating great content, the noise, the sound, the exhilaration of seeing the drivers as the star is of absolute primary concern to them.
"So I hope that with the opportunity there is with the regulation change that is being discussed at the moment that the fundamental aspects of cost, performance and attractiveness to the fans, therefore the noise, the acoustics of these engines, are a key factor in the set of regulations they come up with and I think that in turn will produce good racing, reduce costs and bring back some to the appeal that engines of a bygone era used to produce."