Horner rues 'brutally frustrating' Bahrain GP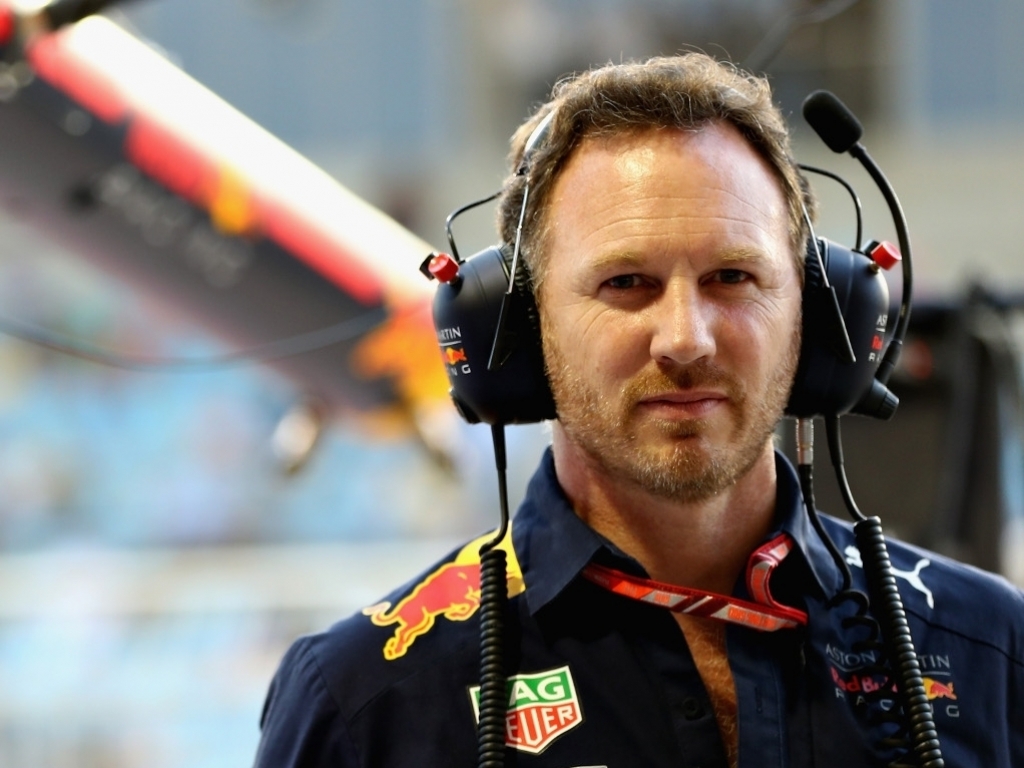 Christian Horner believes Red Bull had the pace to challenge for the Bahrain win but that came to naught when both cars retired early.
Daniel Ricciardo lost power two minutes into Sunday night's grand prix in the desert while Max Verstappen suffered a puncture when he battled Lewis Hamilton.
He pitted for fresh rubber but the damage to the car was too severe and he was too stopped out on track.
A double DNF that cost Red Bull a possible win, says Horner.
"Ifs, buts and maybes, but we could see throughout the weekend our pace was good, and it was stronger in the race than it was in qualy," he said when asked if Red Bull had the pace to win.
"Daniel commented that even in the two laps that he was able to do, he was able to close pretty comfortably on Kimi. And Max the feeling he was getting from the car, the fact that he was on the same tire he used to line up and pass Lewis, showed that the potential was really there."
He added: "A brutally frustrating race for us because we had again another very competitive race car. So to lose Daniel with what looks like a sudden power loss to the car, which looks like a failure within the energy store, on lap two when he was already catching Kimi and looking in good shape, was extremely frustrating.
"A few corners prior to that we lost Max effectively – he had a fantastic first lap, as usual with him some aggressive moves. He then managed to get on to the gearbox of Lewis, got a great exit onto the straight at the start of the second lap, and got a good tow, went for the inside line, also had Fernando there to deal with as well, made the corner but unfortunately there was contact on the exit of Turn 1 and that resulted in an immediate puncture.
"Had it not happened in Turn 1, and he hadn't had to drive the car back as a three-wheeler, that is ultimately what damaged the gearbox. And therefore, we decided to retire the car because we were losing hydraulic pressure rapidly. To have both cars retired within two laps is hugely frustrating."