Horner: Spanish podium will settle Verstappen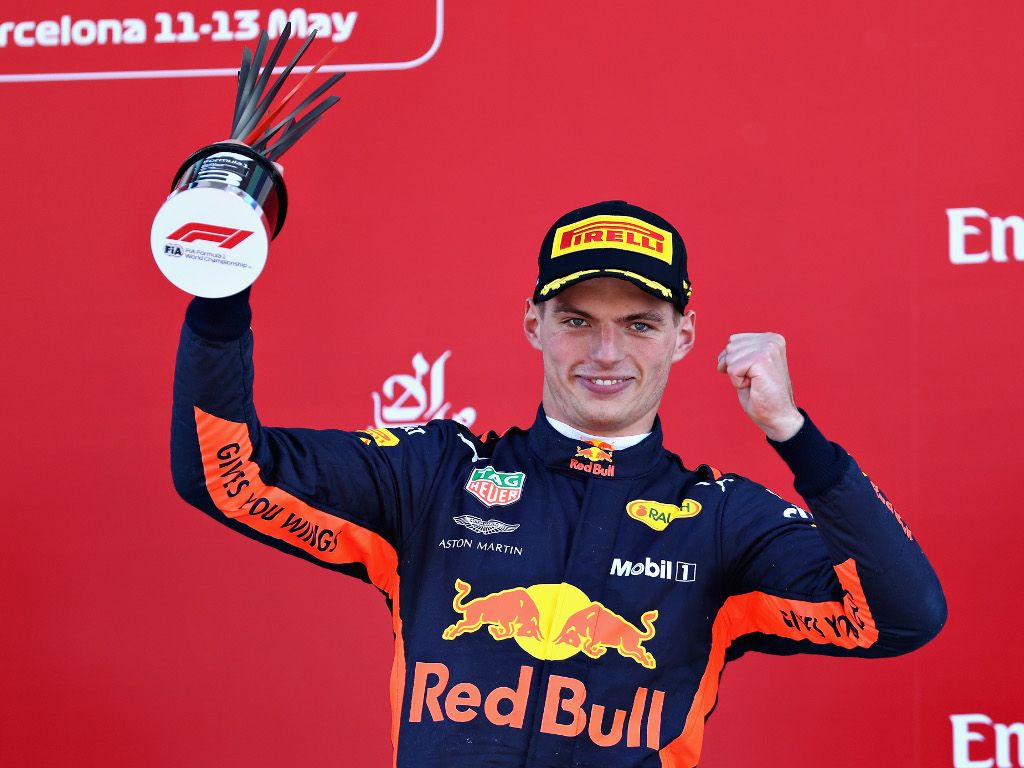 After a difficult start to the season, Christian Horner believes Max Verstappen's Spanish GP podium will go a long way towards settling the driver.
Following Red Bull's double DNF in Baku, the result of Verstappen making a double move to block Daniel Ricciardo, Horner said that he felt the Dutchman was a bit too "over eager" this season.
That wasn't Verstappen's only big mistake of the year with the other coming one race earlier when he spun Sebastian Vettel while trying to pass him in China. It was a race that was won by Ricciardo, adding to the 20-year-old's pressure.
However, this time around it was Verstappen who made it onto the podium, finishing third in Sunday's Spanish GP.
He did so despite having to race a wounded RB14, the result of a clash with Lance Stroll when the race restarted after a Virtual Safety Car.
Horner told Sky Sports: "It is good to get both cars to the finish, we did everything we could strategically. Max did a great job fending off Sebastian, albeit with a wounded car.
"We had a very fast race car again, our problem is we need to do better on the Saturday. Starting fifth or sixth you are in dirty air.
"We are looking forward to the next race in Monaco. Both drivers have gone round well there so that is an opportunity for us.
"For Max to stand on the podium for the first time this season, it will really settle him and get him on his way."
On Verstappen driving into the back of Lance Stroll under the virtual safety car, Horner added: "We were lucky to get away that the damage was not more."