Hulkenberg baffled by lack of practice pace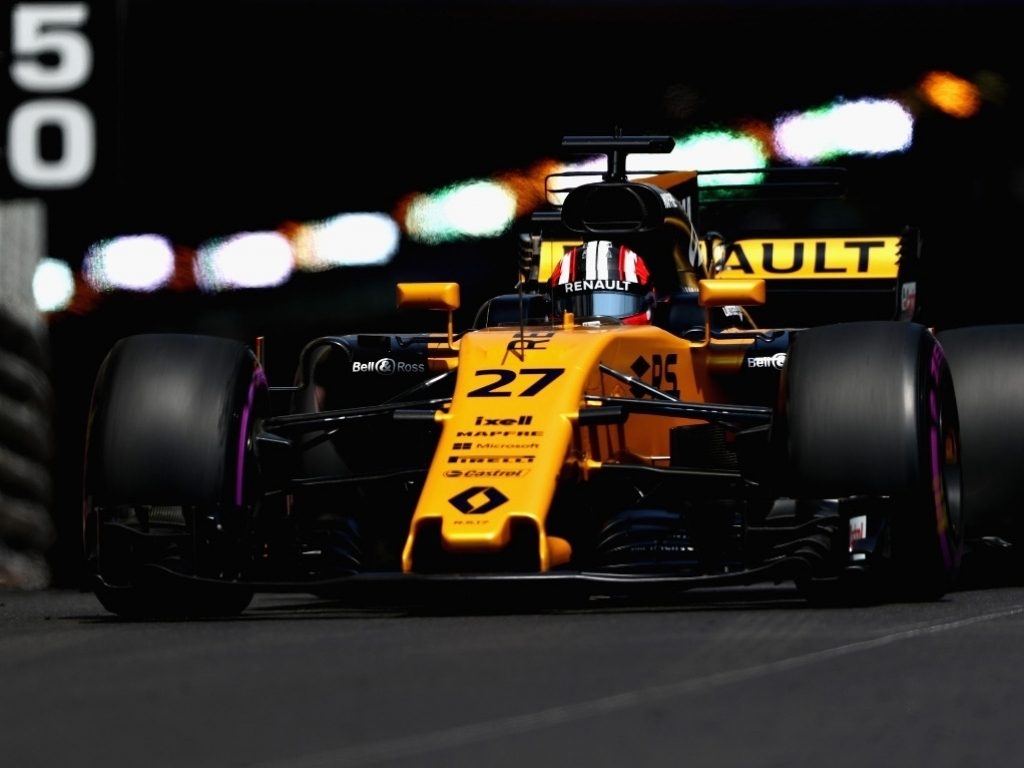 Down in 17th place at the end of Thursday's practice in Monaco, Nico Hulkenberg says he is "scratching my head" as to what went wrong.
The Renault driver failed to set a lap time in Thursday's first practice as an ERS issue kept him in the garage.
He was out on track for FP2 where he covered 41 laps.
However, his best time in the session, a 1:14.870, was over two seconds off the pace and left him down in 17th place.
"I don't know, I can't tell you at this moment. I'm scratching my head as well," he said.
"I'm a bit surprised with the car and a balance that I found and the grip in P2, which is very poor and far away from what I expected it to be.
"So we need to really investigate what's going on, because I'm sure something is not right.
"It felt really poor out there, not just that I'm struggling with the balance a lot and confidence in the car, but also the grip from the tyres what we get seems really odd and poor.
"It's far from ideal that we missed P1, because now we are like one step behind or two steps behind, because had we found that out in the morning we could have reacted already big time before P2, trying to fight it.
"We did not have that opportunity, so it's going to be difficult."
Renault's woes were compounded by an engine failure for Jolyon Palmer that meant he covered just eight laps in FP2.