Hulkenberg: Good signs for 2018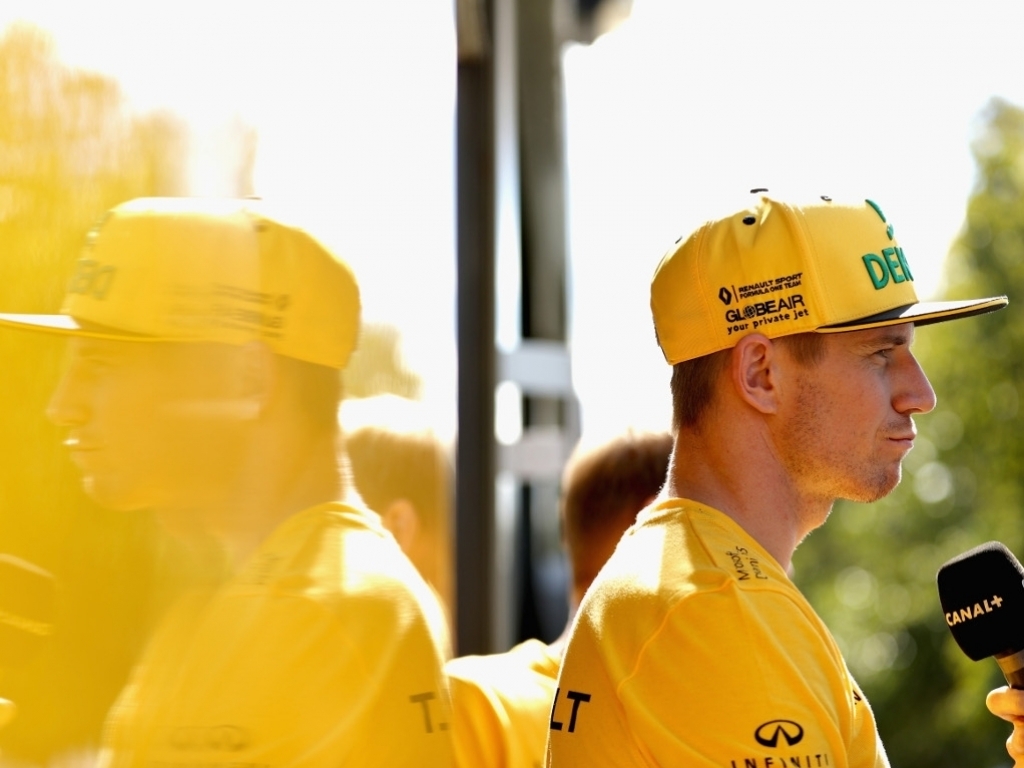 Although Nico Hulkenberg acknowledges that Renault need to make a "big step" to close the gap on F1's frontrunners, he says there are "good signs" for 2018.
Following last year's wretched campaign, Renault have already shown improvement this season.
Hulkenberg, in his first season with the Enstone team, has managed 18 points, putting the team eighth in the championship just three points behind Haas.
It is, however, next season when much is expected from Renault who have already promised a step forward with their power unit.
And Hulkenberg reckons the 2018 car is also looking good.
"The '18 development and car has already been on the road for some time," he told Motorsport.com. "So, it's obviously quite advanced.
"There's some good signs there.
"The gap to the front is big, so we need a lot of performance.
"It's always relative, what you target, but we target that next year we obviously want to be well inside the top 10 all the time – not even top 10, probably top eight, permanently.
"So we have to make a big step to fulfill the expectations."
As for the rest of this season's campaign, the German believes top-ten showing every grand prix Sunday is a realistic target.
"I think that's what we aim at anyways.
"It is tough, it all needs to come together for us, we need to do a really good job, sometimes we need a bit of luck and help as well – people to drop out. That's what we need to focus on.
"But I think the team is moving in the right direction. There's a lot of good stuff in the pipeline and coming in in a later point in the season.
"All the signs are good and encouraging. It's just keep your head down and work hard."