Hulkenberg: 'The cars are f**king fast!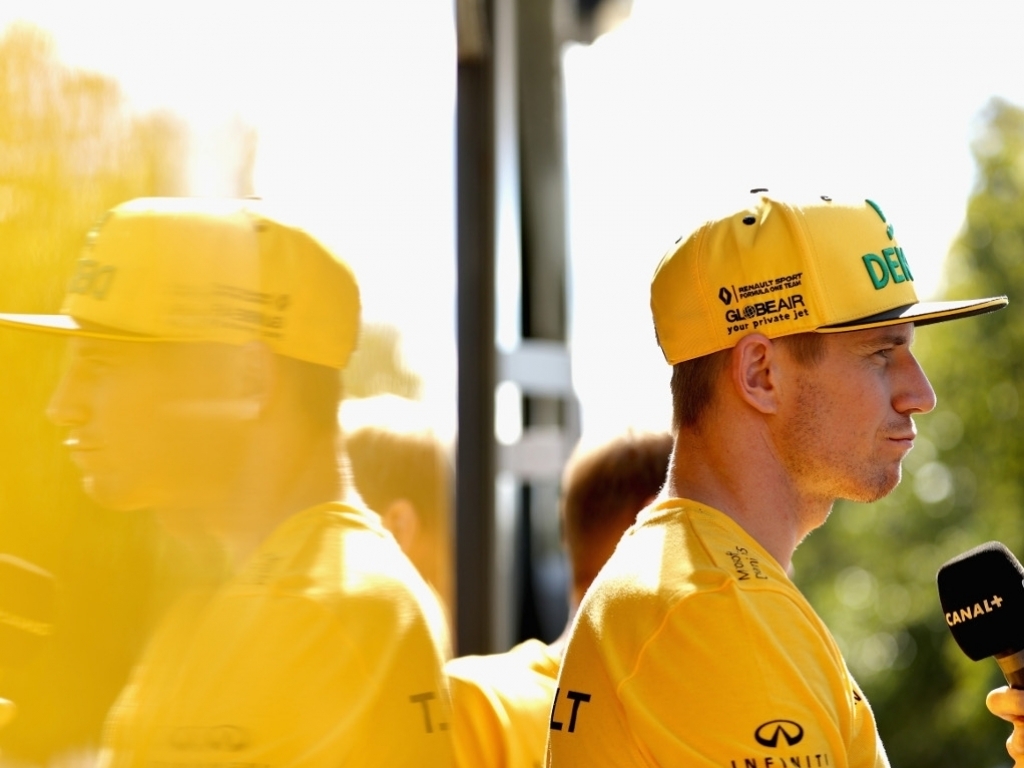 Nico Hulkenberg felt a good, old F-bomb was the only way to describe just how fast the 2017 cars are around Silverstone.
Hulkenberg showed decent pace in his qualifying sim, which was enough to see him finish P7 at the end of FP2.
And the Renault driver, as you can tell, absolutely loved tackling the high-speed corners in the new cars for the first time.
"I'll tell you what, the cars are f**king fast through the corners here," said Hulkenberg.
"Copse, Maggotts, Becketts, Chapel…they're impressively fast and it's a lot of G (forces) on the body. It's going to be a physical race. Physically, this is going to be tougher (than previous years)."
Hulkenberg was satisified with his qualy pace, but not so much his race pace.
He added: "The one lap was OK. The long runs were a lot more difficult, so I'm not quite sure what to think about our day in the car.
"We have homework to do and to look into what really happened through the day, and where we are. That one lap looked alright on the timesheets, though!"
Hulkenberg was coy about Renault's chances heading into the race on Sunday as there is still plenty to learn before then.
He said: "I don't know what to expect here, and whether to be hopeful or not. I just push on with the car we have and I haven't really looked into what the others have done.
"It was a difficult day in terms of the balance and my confidence in the car, so we'll work on that overnight. The lap was good, and we liked the SuperSoft tyre.
We've seen that, over one lap, we're not too bad, and that was the case again today.
"Even on that one lap, I wasn't that happy with the balance. It wasn't that good, and the harmony isn't there yet. Through any of the corners."