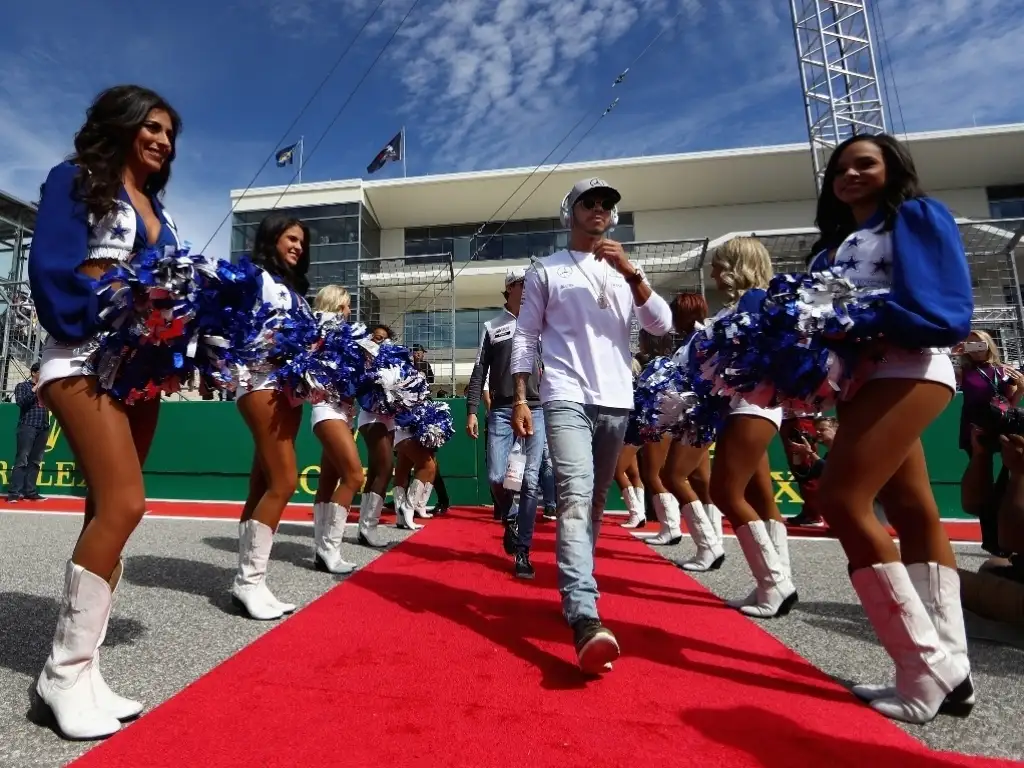 Is F1 sexist? Is that why there are no women on the grid? It turns out that women can actually drive cars, yet if you follow F1 on race day you wouldn't really think so, would you?
The number of women who have taken part in a Formula 1 race since 1958 is pitifully small and currently stands at just two. The last of those was over 40 years ago.
Yes, women have been employed in testing and developing cars, but when it comes to race day, it's not called the cockpit for nothing, it would seem.
There are currently plans by a London firm to launch a six-race, women-only competition. Bernie Ecclestone proposed such a thing two years ago, but many are sceptical about this as a concept because it suggests women can't compete with men at sitting in a car and driving. Which is obviously madness. Yes, you need to be fit and you need to have strength and endurance, but obviously these are not male-only qualities. So why no women?
It would be easy to simply call the F1 industry sexist and that female drivers are being held back by men who think they'll spend too much time doing their make-up in the rear view mirror, to ever be a successful driver. And while it is not impossible to believe there are some who want to keep it a male-only sport, it seems unlikely, not least because the first really successful female driver would, you'd hope, be a hugely commercial proposition.
The greater truth is that this is a numbers game. There are only 24 drivers per season, which is a small, elite number to break into and currently women form a small minority of the totality of drivers who could step up to be one of those 24.
We just need to get a lot more women into the ground level of the sport, starting at karting.
But this is where broader societal gender politics really kicks in. If, as a girl, you see something as a boys sport, it takes a special sort of anti-establishment attitude and determination to go against the cultural grain, especially without any role models to provide you with inspiration and a road map to drive you to where you want to go.
Is that a fight you really want to have? A lot would say no.
Mercedes' Toto Wolff has said an all-female series would undermine getting women competing in Formula One and it is hard to see that not being the case, though I suppose you might argue that it would, in theory, give media prominence to the drivers and thus provide inspiration for kids that way.
Of course Toto's wife, Susie, was the first woman for 22 years to compete in a practice session and made four Friday appearances for Williams in 2014. She's an important person in this issue and has gone on to be an ambassador for the F.I.A. Women in Motorsport Commission.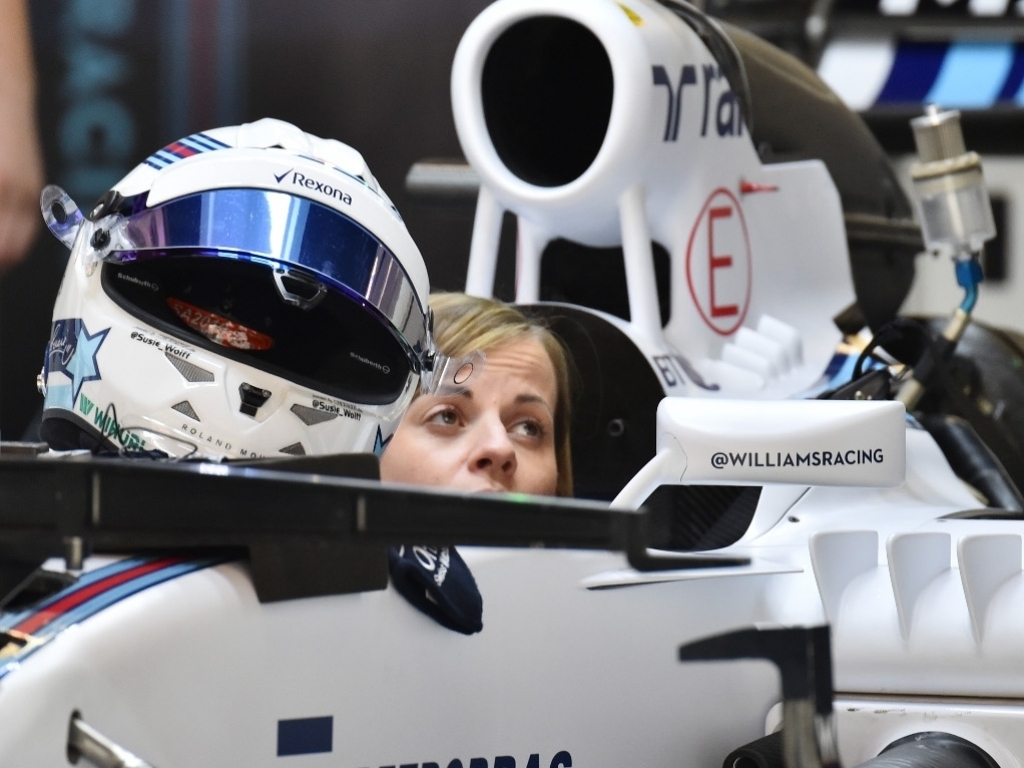 Better still, she founded Dare to Be Different, which is aimed at inspiring young girls to make motorsport their career. The fact it is actually called Dare To Be Different is in itself an admission of the current situation, of course.
"It's not just about finding the next talented female racing driver. It's about opening up the different disciplines, so that these young girls understand that this preconception that motorsport is just for boys is wrong. There are many successful women. Dare to Be Different is about them understanding that the world is open for them, that there are opportunities," she said.
Ex-F1 test driver @Susie_Wolff launches Dare To Be Different & aims to empower women in motor sport https://t.co/MXpKADZQrQ

— CSTLeisure (@CSTLeisure) January 14, 2016
Today there are women in many important jobs and positions within the industry. Monisha Kaltenborn became the first female team principal when she ran the Sauber team, Claire Williams is deputy team principal of the Williams, Ruth Buscombe is a senior strategy engineer for Sauber, Bernadette Collins at Sahara Force India does likewise, and Marga Torres Diez is a trackside power unit engineer, working on the championship-winning engines produced by Mercedes-AMG High Performance Powertrains.
There are growing numbers of women in aerodynamics and vehicle dynamics too, as well as event management, hospitality and marketing.
Francesca Venturi, who is a chassis designer for Ferrari, says: "We all share the same passion, men and women. This is important from the technical point of view. We all work to design and produce a fast car, and that is the important thing."
But all of these people are hidden from the wider public gaze, so if you're a 14-year-old girl looking for inspiration, they're not readily available to you. Whereas a boy of the same age has any number of successful men in cars on his TV to inspire and follow.
F1 today isn't sexist, per se, or at least not to any greater extent than society as a whole, which still sadly all too often still sees the world in terms of pink and blue.
Yet for all that, there is clearly a generational change happening throughout the industry and it is surely only a matter of time before women line up on the grid with men on a regular basis.
If that doesn't happen, then we might have to revisit the issue and consider if there isn't something darker and more pernicious going on.
By John Nicholson, @JohnnyTheNic on Twitter
Andre Agassi exclusive: Women can accomplish whatever they want. (Tennis365)