Kimi wants 'best team-mate' Vettel to stay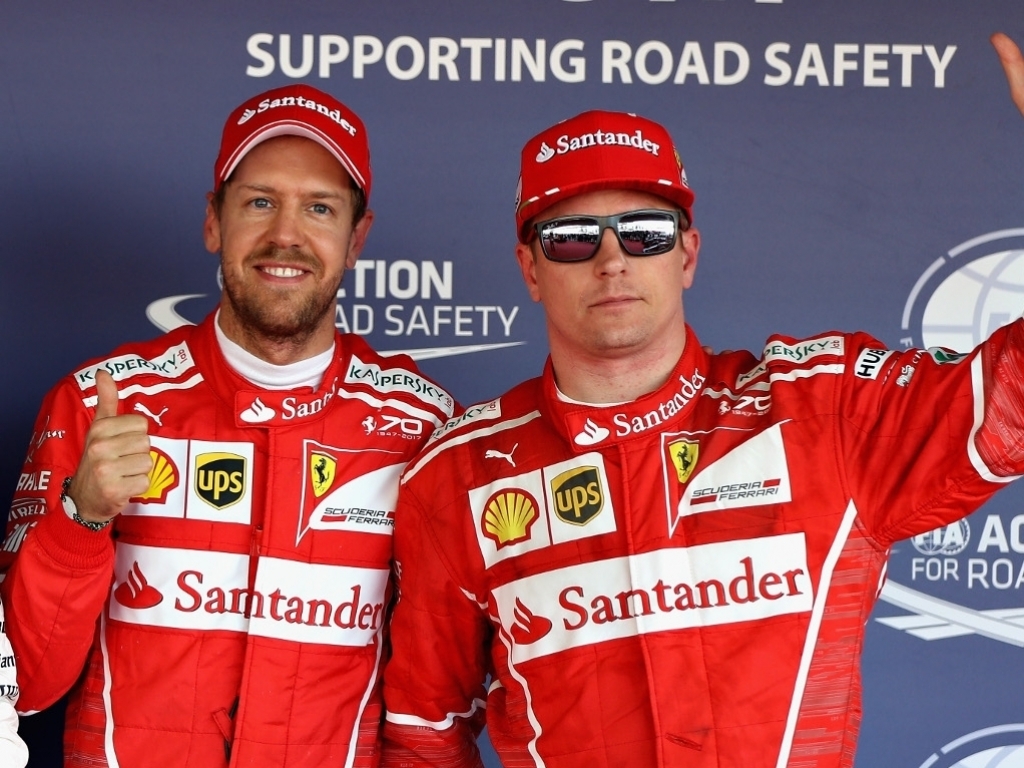 Kimi Raikkonen has said he would like Sebastian Vettel to continue to be his team-mate at Ferrari next season.
Raikkonen signed a new one-year deal with Ferrari on Tuesday and it is believed that was something that needed to happen to ensure Vettel would also extend his stay with the Scuderia.
The issue surrounding Vettel's future is whether he commits to the three-year deal on the table or pushes for a one-year deal to leave the door open for a potential move to Mercedes in 2019 when Lewis Hamilton's contract expires.
However, for now, Raikkonen is hoping Vettel sticks around because of the good relationship they have at Ferrari.
"Sebastian is the best team-mate," said Raikkonen in the drivers' press conference at Spa.
"We get on very well together, so hopefully it all stays the same as it is now."
Talking about his own deal, Raikkonen added: "I wouldn't do it if I didn't want to and be happy with it, and the team feels same way.
"Everybody has their own view of things… obviously we want to do well, we want to improve, and we always find things to do better and try to find more speed.
"Lately it's been a bit better; I've been feeling a bit more comfortable, [I'm] able to drive as [I] want and the results look a bit better.
"I'm confident that we are doing the right things and getting to where we want to be."