Kubica: Driving E20 'the best feeling in years'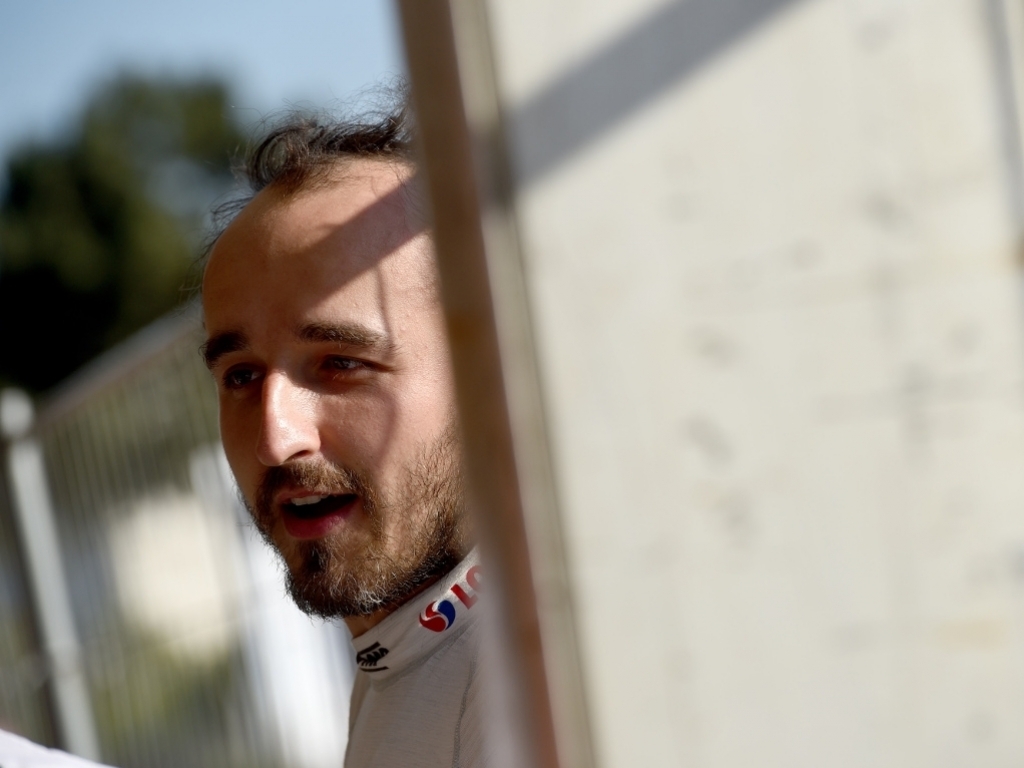 An emotional Robert Kubica reflected on his second opportunity to jump into a Formula 1 car, this time at the Goodwood Festival of Speed.
The Pole took to the famous hill climb in the 2012 E20 used by Lotus, the same car he completed 115 laps in during a private test in Spain for Renault.
Kubica believes he can make a competitive return to Formula 1 after life-changing injuries sustained in a rally accident cut short his career and was honoured to be given another chance to drive a Formula 1 car again.
"The feeling is good," Kubica told Sky Sports. "It's one of the best feeling I've had in the past years.
"It was a fantastic experience. I heard many a great stories about Festival of Speed week here. It was really a pleasure being here.
"An amazing event, very enjoyable and I hope the fans enjoyed it as much as I did.
"It's a great opportunity I had with Renault in Valencia with testing 2012 cars. Okay, here is just a show and enjoying the time, but the feeling and the emotions were special in Valencia so that's great."
Comparing notes before heading up the hill @fosgoodwood @nico_rosberg and Robert Kubica pic.twitter.com/5eBoxupibO

— Renault Sport F1 (@RenaultSportF1) 2 July 2017
Kubica also weighed in with his thoughts about the Sebastian Vettel and Lewis Hamilton incident in Baku, which the FIA are preparing to look at once again to see if further action is warranted.
Kubica added: " It was kind of borderline. My personal feeling is that Seb did bit too much reaction – overreacted. But it can happen.
"Of course I think he was the first one, he was not happy with it after the race.
"Maybe sometimes it's difficult to admit it, but I'm sure he's intelligent enough and he knows that he went a bit too far.
"That's part of racing. When the battle gets spiced up, it's always important to keep your nerves on the place and be concentrated, be ambitious.
"But also keep everything under control, which is not easy when you're battling for a world championship."