Kvyat: Always one guy who f***s up your day'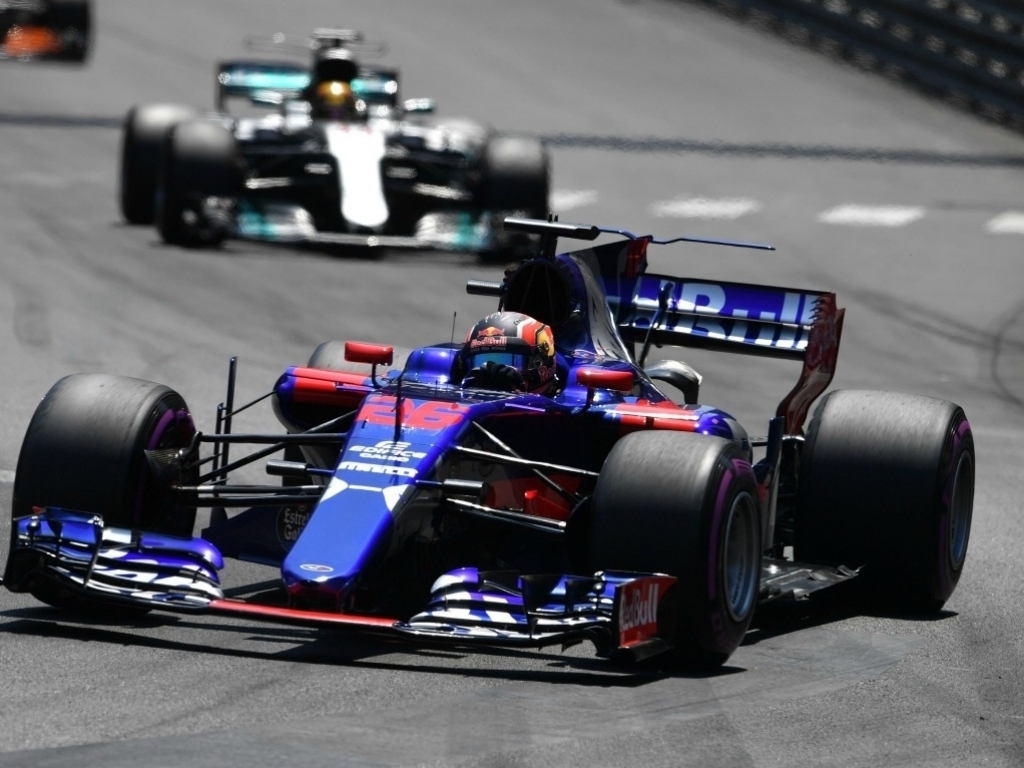 Daniil Kvyat has slammed Sergio Perez's "desperate" lunge in the closing stages at Monaco which resulted in the Russian's retirement.
After sustaining damage in the early part of the race, Perez was on a set of quicker tyres looking to make amends when he tried an ambitious overtake at Rascasse.
Perez tried to plug his way through a gap but clattered into the Toro Rosso's sidepod and left Kvyat out of the race with just six laps remaining.
"I think I was just doing my job today, it was as simple as that," he said. "I was doing a good race, very calm, bringing the car within the points, and you always find that one guy who f***s your whole day, and it's Perez.
"I knew he was going to try. I saw what he did to Vandoorne and I thought 'this guy is really desperate' So I was just covering my line to be honest, all the time, then he tried to go from really far away I didn't even see him coming. What I felt was just a hit and my race was over, so very disappointed, I think it was completely desperate.
"He just tried to lean on me like it was PlayStation. It doesn't work like that."
Kvyat, however, does not believe Perez will be penalised by the stewards.
He added: "To be honest, logic tells me that with the latest philosophy they apply it shouldn't be a penalty, probably," he continued. But since it ruined my race also, I think it should.
"His day was ruined anyway, he was trying to be a hero, I don't think people appreciate it, if he made that move stick he wouldn't have been a hero today."