Kvyat 'needs answer' on Red Bull future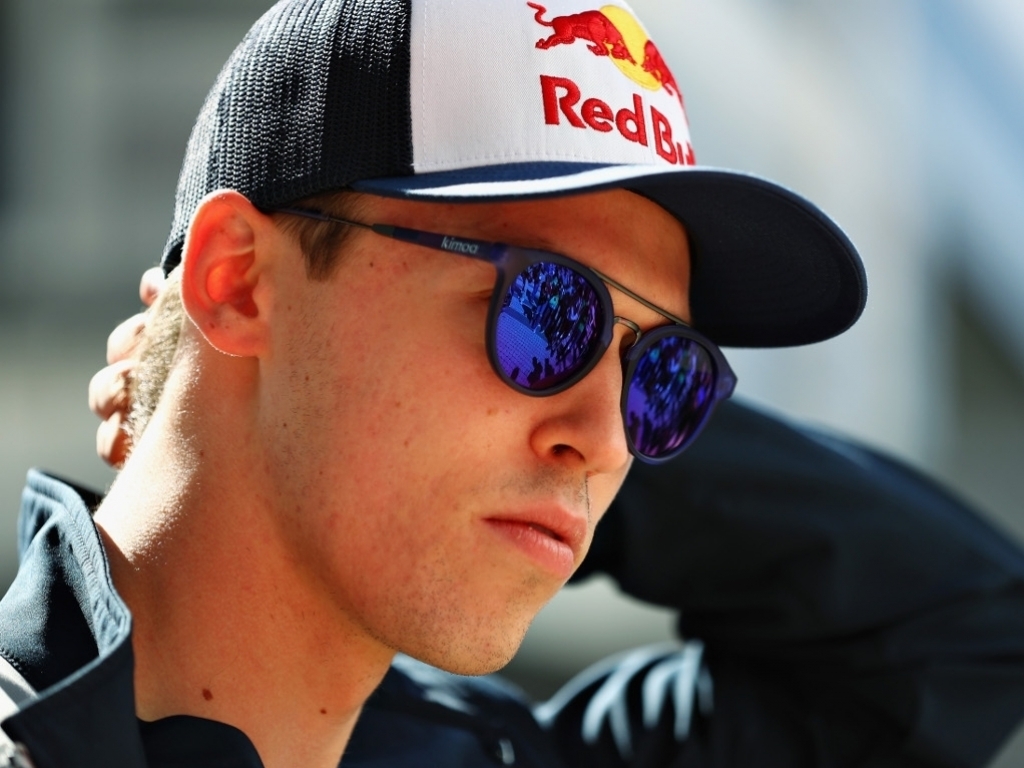 Daniil Kvyat wants his future with Red Bull to resolved as soon as possible in order for him to fully concentrate on driving.
After being the cause of first-lap incidents in Austria and Britain, Kvyat has seen the 'Torpedo' tag firmly re-attached – and it appears the Russian is increasingly eager to remain part of the Red Bull set-up with junior team Toro Rosso.
"I think our common trust is going back to a good level so I don't see any reason why I wouldn't want to collaborate," Kvyat said.
"But I need an answer also, if those are his plans I need an answer as soon as possible because obviously it is getting to the part of the season that you want to know your future.
"It would be great to know as soon as possible but I don't see any reason why we wouldn't want to collaborate together. I'm not a guy to give any deadlines, it is in their hands so why would I force it.
"But they know the better you are settled with your future, the more you can stay focused on your actual job."
Kvyat believes his future with the team is safe despite his recent accidents and wants to repay the faith that Red Bull have shown in him.
"They know everything about me and we already had some talks before, everyone is happy, I am happy with them, I think they're happy with me so I don't see any reason why we wouldn't want to collaborate," the 23-year-old added.
"I want to do my job. Red Bull have been taking care of me for the last seven, eight years. Whatever Dr Marko will decide, I will take the answer.
"I don't see any reason why not to [stay with the Red Bull family]. You have to be patient. I want to give my best to Toro Rosso because I think they deserve more from me.
"I want to give more to this team, because I'm part of this project and I'm part of this car development and I'd like to see what it brings in the future."