Hamilton: Showing Formula 1 the way forward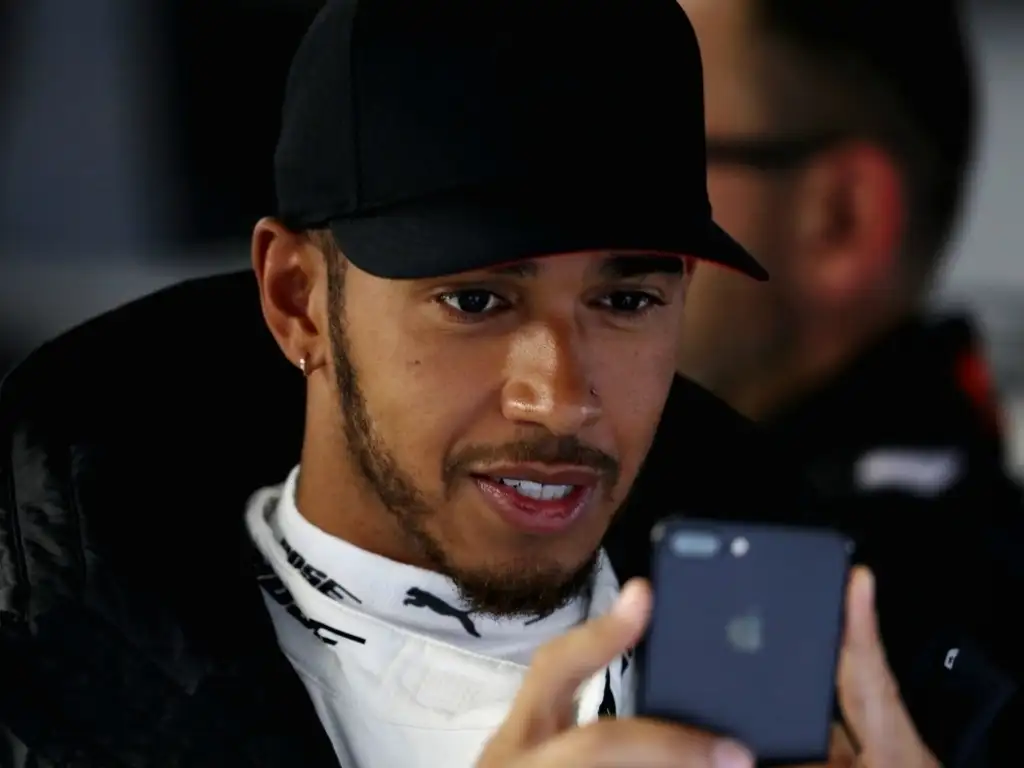 Formula 1 became stuck in the dark ages under Bernie Ecclestone's rule, but Lewis Hamilton showed exactly what the way forward should be for the sport that is in desperate need of a social makeover.
After just 17 minutes of race action over the course of two practice sessions, the start of the Chinese Grand Prix weekend could have been an easily forgettable one.
But, while many drivers decided to stay in the comfort of their own garage as the rain continued to pour and the smog continued to get thicker, Hamilton used the opportunity to not only engage with the fans – but to also prove a point.
With FP2 red-flagged and conditions clearly not improving any time soon, Hamilton took it upon himself to live stream on his phone and at least give fans something meaningful to watch instead of the ripples being made in the various puddles out on track.
Not only that, but he also decided to make his way through the pit lane barrier, across the deserted race track and to the front of the grandstand where he would sign Mercedes merchandise (not cheap, by the way) and throw it into the crowd.
That was great to see from Lewis Hamilton. Heading out to the fans and giving away some signed merch. Setting an example for the rest! #F1 pic.twitter.com/BA4LjTGXp1

— Planet F1 (@Planet_F1) April 7, 2017
Ok, one cap did come flying back his way (probably Nico), and while he does split opinion, at least he is making a genuine effort to make Formula 1 more accessible, more modern and ultimately more fan-friendly.
He even said on Twitter when FP2 was finally called off that the lack of action on track could actually be a "blessing in disguise".
Seriously tho, this could actually be a blessing in disguise. A chance for new bosses to be proactive & be creative #switchitupF1 #bestfans

— Lewis Hamilton (@LewisHamilton) April 7, 2017
And he's right, as it showed what else can be done instead of letting the clock tick down for the viewers and the day drift away from the fans in attendance. For some, Friday's practice session has become a day they will never forget and it also gives the bigwigs in charge to change the schedule for the rest of the weekend and generate even more excitement.
Straight from get-go this season, Hamilton called for Formula 1 to finally embrace social media so the sport does not get left even further behind.
"If you look at football, social media is so much greater, they utilise social media a lot better in football, in the NBA, in the NFL," Hamilton said during the Mercedes 2017 launch at Silverstone.
"It is a super easy free tool to grow for the sport, for us to use, to share it, to engage with other people."
FP2 in Shanghai was Hamilton putting his words into action.
He set a great example and it was a shame that no other driver decided to follow in his footsteps by making their way out to the grandstand.
But hopefully this will eventually spark others into action and help bring Formula 1 closer together with the fans.
Love him or hate him, Formula 1 needs drivers like Hamilton to bring the sport up to speed in an area which was pretty much non-existent before Liberty Media took over the reins from an out-of-touch dictator.
Mark Scott