Make-or-break for Mercedes in Montreal?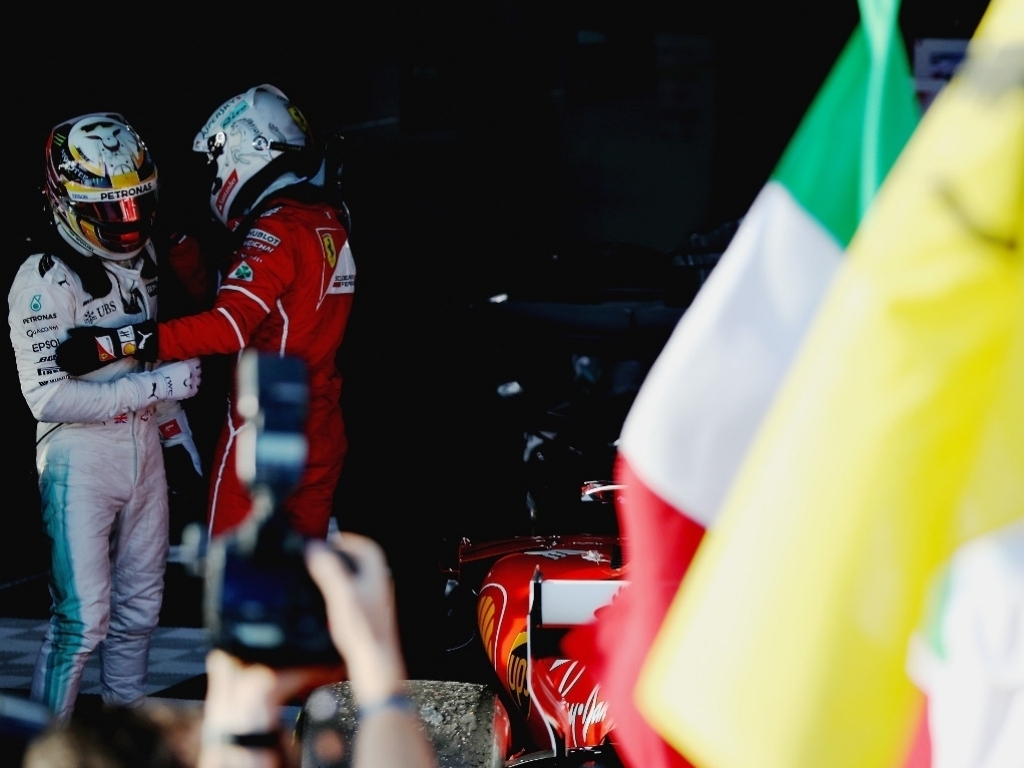 From top of the dog pile to underdog, at least that is what Toto Wolff would have us believe as Mercedes prepare for the Canadian GP – a race won by Lewis Hamilton on five occasions.
A problematic weekend from their lead driver in Monaco and a clear indication that Ferrari have chosen a 'number one' have left Mercedes reeling.
Not only did they relinquish the lead in the Constructors' Championship on the streets of Monte Carlo but Hamilton trails Sebastian Vettel by 25 points – a full race win.
It has Wolff stating that Mercedes are the underdogs and Ferrari the clear favourites. However, a red sweep in Monaco does not equate to a strong car at the power-hungry brake-eating Circuit Gilles Villeneuve.
While some pundits believes Ferrari's first win in Monaco since 2001 marked a turning point for a team that has not won a Drivers' title since 2007, it is perhaps this weekend's Canadian Grand Prix that will be the true test of their resurgence.
The Scuderia have not won in Montreal since Michael Schumacher's unprecedented seventh win back in 2004. The same cannot be said of Mercedes.
Hamilton will arrive on the grid chasing his third successive Canadian GP win and his sixth in total. History is very much on the Brit's side especially as Vettel has only ever won here once, 2013.
History, though, may be all that is on Hamilton's side. The tyres definitely aren't. Pirelli are once again bringing their softest range which includes the ultrasofts, the tyre that befuddled Hamilton and his inconsistent W08 in Monaco.
But while Hamilton and Vettel promise to set the stage alight at the front, it is perhaps those behind who have the biggest stories to tell.
Having been firmly relegated to 'number two' status last time out, whether by race strategy or design, Kimi Raikkonen needs a strong weekend to prove that he is not a number two. And Jolyon Palmer needs an even stronger one to hold onto his race-seat.
According to reports this weekend's grand prix is do-or-die for the British racer who has yet to get off the mark this season. Although Palmer has had the worst of Renault's reliability issues, he has also been their worst driver leaving the Enstone team pondering whether it is time to replace him. He may yet know the answer to that come Sunday evening.
Another driver looking to get inside the top ten is Lance Stroll, although not if you ask him. The Canadian rookie says he is targeting improvements and not points on a race-by-race basis but unless his points start to outnumber his crashes, that pay driver tag may see him scorned, not loved, by his home fans. The irony would be a meeting between the rookie and the Wall of Champions.
Meanwhile Fernando Alonso is back to his 'day job' after his Indy 500 bid was scuppered by a Honda engine failure. Same story, different series. And, unfortunately for McLaren, who have now threatened – not so thinly veiled – to drop Honda, same series, same story is likely to be the headline come Sunday night.
Michelle Foster