Mallya denies Force India is up for sale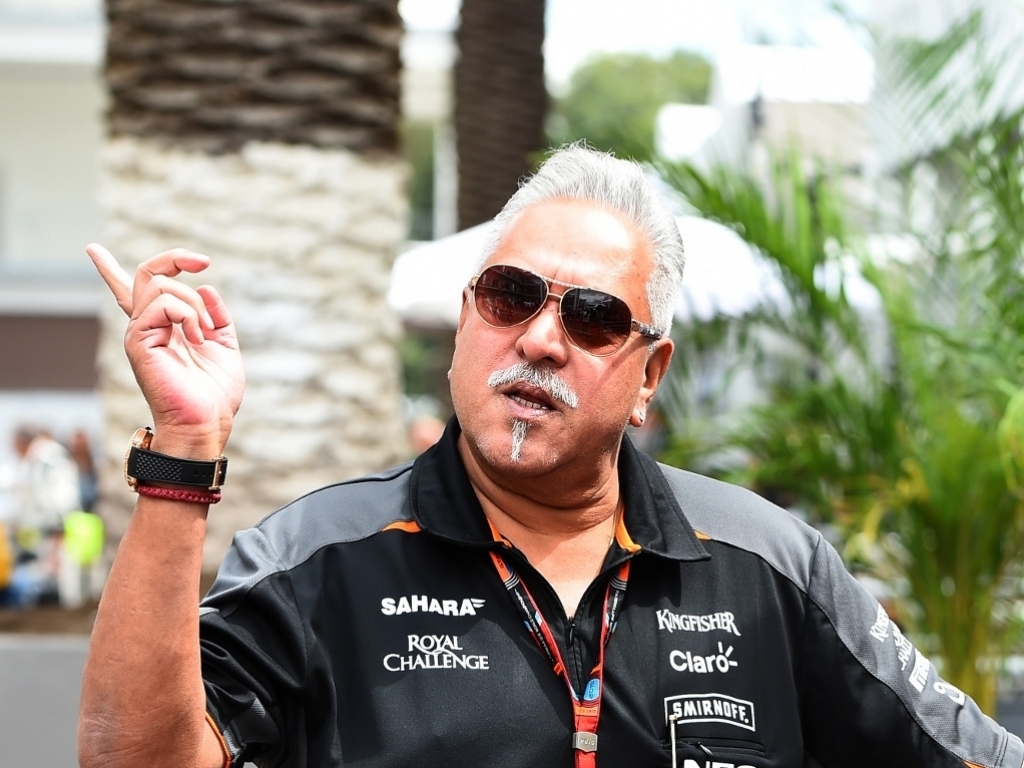 Beleaguered Force India boss Vijay Mallya insists the team is not for sale, nor has he ever spoken with David Brabham.
With Mallya facing extradition to India, wanted by the Indian authorities over unpaid loans relating to his defunct Kingfisher Airlines, there has been plenty of speculation about Force India's future.
That included a report that Brabham, together with former F1 supermo Bernie Ecclestone, was looking into buying the team.
That, however, is not true, so says Mallya.
"There have been no conversations with Brabham, I haven't even met them," he told talkSPORT.
"Bernie and me are good friends, will always continue to be good friends and there is absolutely no talk whatsoever on a sale of this team."
As for the team's future, he insists Force India's ownership will not change, no matter what happens.
"These extradition proceedings are based on various allegations made by the government of India and now the matter (is) before a UK judge, I am not going to comment further," he added.
"As far as the ownership of Force India is concerned, whether I continue to live in the UK or am sent back to India, the ownership structure of the team does not change at all.
"These extradition proceedings have nothing to do with either the ownership or the management of the team."