Verstappen breaks down – twice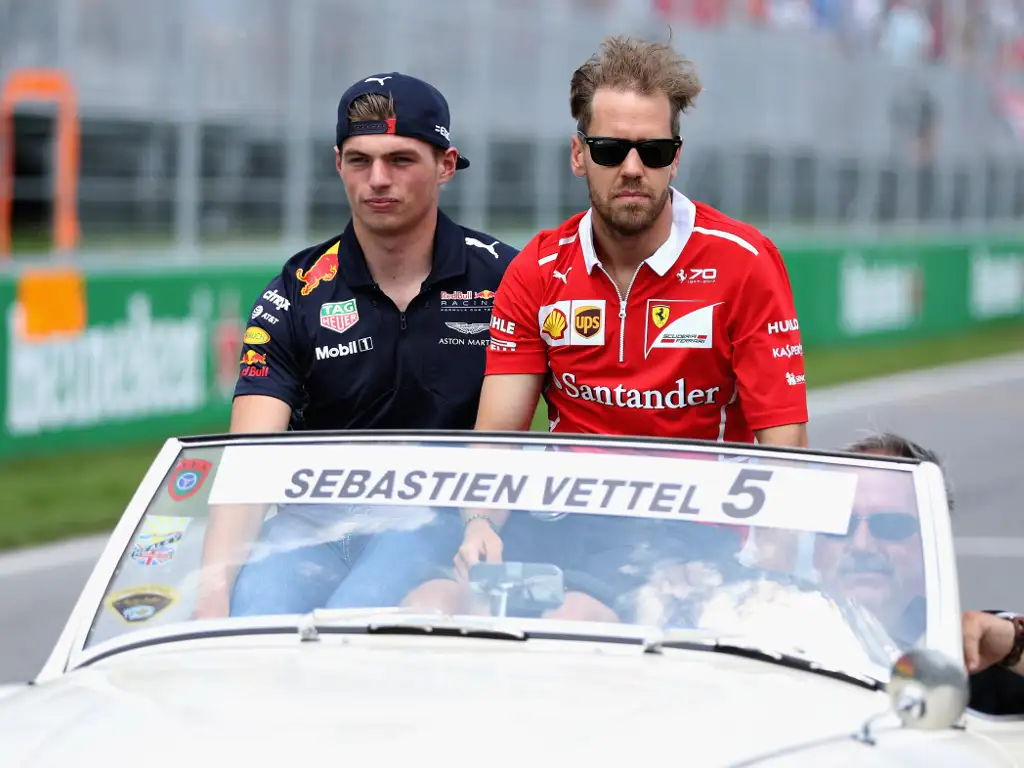 Formula 1 celebrated 50 years of the Canadian Grand Prix on Sunday with Lewis Hamilton having the most to cheer about as he claimed the victory while Sebastian Vettel found his race undone by early contact with Max Verstappen – and probably regrets giving the Dutchman a lift earlier in the day.
Lewis Hamilton had a meet and greet with Formula 1's new supremo, Chase Carey, who along with his mustache was on hand to mark Canada's 50th GP.
Fernando Alonso was back on the Formula 1 grid, returning to his 'day job' after a brief hiatus for his Indy 500 bid.
Sebastian Vettel was all smiles on the parade lap as the championship leader waved to the fans.
That, though, changed when he picked up a passenger. Max Verstappen's parade car broke down and he thumbed a lift with Vettel. Neither seemed terribly impressed.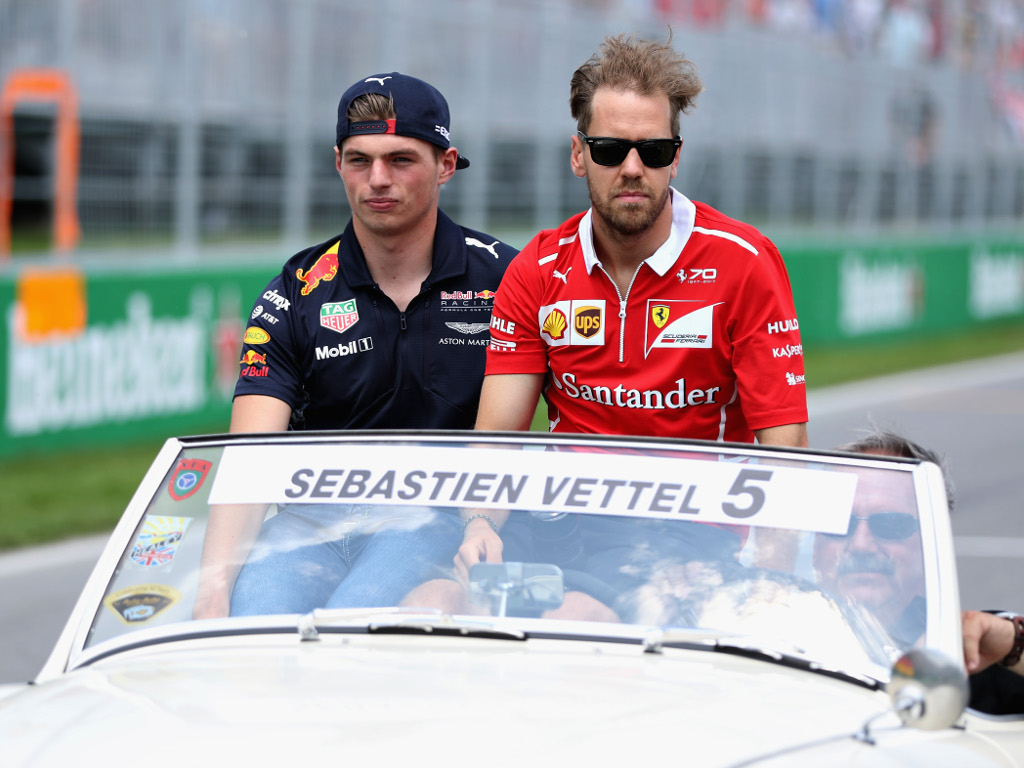 And they are off with Hamilton leading…
Vettel's race was undone by early contact as a blisteringly quick Verstappen stormed from fifth on the grid to second, pushing his way around Vettel and clipping his front wing. Vettel dropped to fourth and when he pitted for a new wing found himself down in 18th place.
The Safety Car was out before the end of lap 1 as Carlos Sainz squeezed Romain Grosjean which resulted in contact. Sainz spun and found himself travelling backwards and into Felipe Massa, both retiring.
Verstappen's sublime start came to naught as his Red Bull ground to a halt on lap 11. He was – again – not impressed.
Daniil Kvyat had a nightmare afternoon as he was unable to get going on the formation lap. He eventually did and recovered to his grid position, but that's not allowed. As such he was handed a drive-through penalty that dropped him well down the order.
The Russian later launched a sweary rant when he was handed an additional 10sec time penalty as the stewards ruled that their initial penalty was incorrect. Laps later he complained over a vibration and was told to box, however, when he did there was confusion over his tyres and he was told to stop the engine. He did before starting and joining the race in last place only to retire two laps later.
Sergio Perez put up a great fight to hold onto the rear of Daniel Ricciardo and keep Esteban Ocon at bay. However, Force India's failure to use team orders to let Ocon through ultimately cost the team P4. Perez was fifth, pipped late in the race by Vettel, while Ocon was P6.
Sebastian Vettel was fourth as he recovered from his broken front wing to pass Raikkonen and both Force Indias in the final ten laps.
His former team-mate Daniel Ricciardo had a great battle holding off Perez for much of the race. He completed the podium, his third successive top-three result.
The day's win belonged to Hamilton, his sixth in Canada.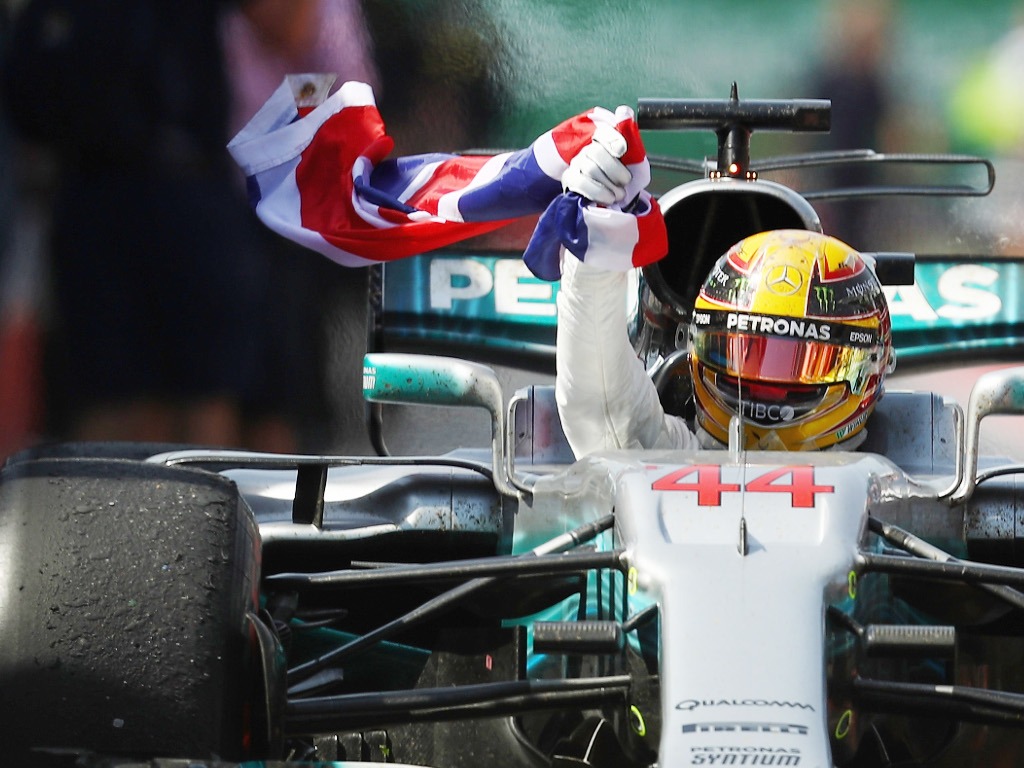 Valtteri Bottas was second. It was Mercedes first 1-2 of this championship.
Patrick Stewart did the podium interview… and a shoey!