McLaren confirm Sainz interest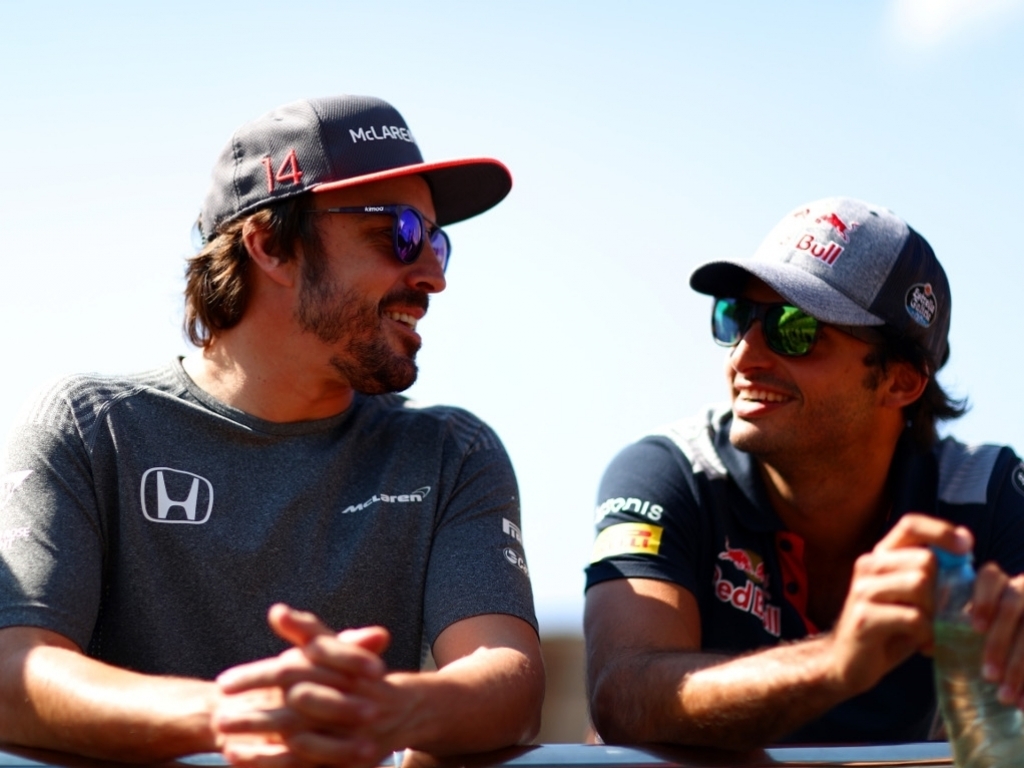 Eric Boullier has confirmed that Carlos Sainz is "an option" for McLaren should Fernando Alonso opt to leave the team.
Earlier this week reports emerged claiming that McLaren were considering Sainz should they lose the Spaniard to Mercedes, or even a different series.
Sainz, though, has admitted that his future will be decided by Red Bull as they could exercise their option on him, forcing him into a fourth season with Toro Rosso.
And with Red Bull controlling his future, Boullier concedes that while Sainz is an option for McLaren, a move to Woking could depend on his contract.
"I know him and I like him," the McLaren racing director told Spanish newspaper AS.
"Everyone is an option in this paddock.
"You have to see the contracts, so if he were free, and if he did not have a drive for next year.
"I like Carlos, he's an option, yes."
However, first choice for McLaren is to retain Alonso alongside Stoffel Vandoorne.
"We have a strategy and we know what we want," Boullier added.
"We want to keep Fernando, we hope he continues with us, to be the champion we want, we also want him to follow [Stoffel] Vandoorne. Those are our real options."