McLaren: Renault decision made just in time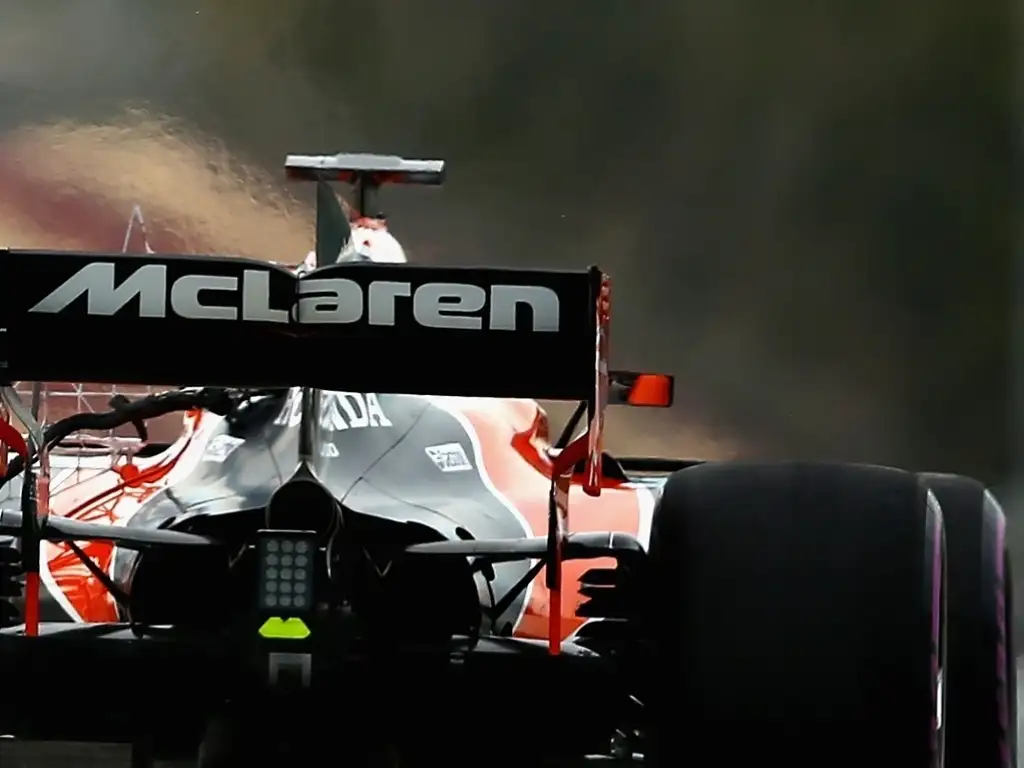 Acknowledging that the Renault and Honda engines are "very different", McLaren's technical director Tim Goss says the team made the decision to swap "just in time."
This season McLaren will race Renault engines after calling it quits on an unsuccessful three-year partnership with Honda.
After months of speculation, the swap was eventually confirmed at the end of September with Goss saying it left McLaren with "just" enough time to adapt their 2018 chassis to the new engine.
"The Renault architecture is very different," Goss told Autosport.
"You have two fundamental engine architectures out there. You have the Mercedes/Honda approach, and you have got the Ferrari/Renault approach.
"Essentially the difference comes down to where the turbocharger sits.
"The Mercedes/Honda approach is you have the compressor on the front of the engine, the turbine on the back of the engine and the MGU-H sat in the middle of the V.
"The Ferrari/Renault approach is that you have got the compressor sat at the back of the engine, the MGU-H behind it and the turbine behind that.
"They require a very different approach to your chassis and your gearbox, and now we have had recent experience of both we can see there are pros and cons of both.
"There are things I love about the Renault approach and there are things that frustrate me a little bit, but in the end we were fortunate that the decision to move from one engine to another was made just in time.
"It couldn't have been made any later."
He revealed that McLaren were forced into making several changes, not only to the chassis but also the gearbox and cooling.
Goss, though, reckons they succeeded in adapting without any "significant compromise" to the car.
"We had to reconfigure the chassis, change the cooling system and reconfigure the gearbox to make it fit," he added.
"But we've managed that in time without any significant compromise to the chassis. It was quite a big change.
"The Renault engine will sit further forward in the chassis. With the Honda you had the air intake that had to come down into the front of the engine, and that volume came out of your fuel cell. So as a result, the chassis was longer.
"But then what you hadn't got was a turbocharger sat off the back of the engine, which then gets in the way of your inboard suspension.
"So you ended up with a much easier task at the back of the engine.
"When you move to a Renault, suddenly the front of the engine becomes a lot simpler and as the result we win back a substantial amount of fuel volume.
"You can push the engine forwards and the aerodynamic blockage of the engine and exhaust is considerably better, because that has moved forwards behind the chassis.
"But then you have a turbocharger that is sat in the bellhousing and to accommodate that you have to redesign your rear suspension internals and lengthen the gearbox.
"But we've done a fantastic job. A really fantastic job.
"It was very, very intense. We had two weeks of very intense effort to get it sorted, but we knew pretty much what we needed to do."