McLaren: Rivals like us where we are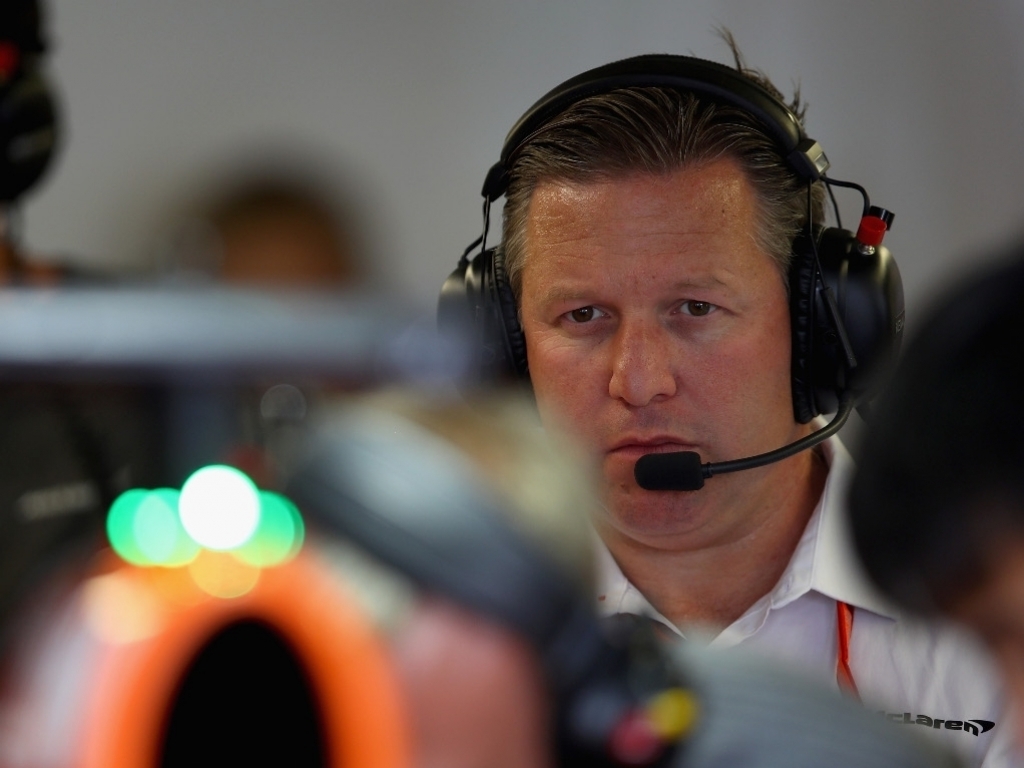 Mercedes and Ferrari "like us where we are"; that's the opinion of McLaren chief Zak Brown who has hinted the Woking team will stay with Honda next season.
Suffering yet another uncompetitive season under Honda power, McLaren have been looking at their options for the 2018 championship.
Their options, though, are limited as Brown reckons F1's big teams such as Mercedes and Ferrari "like" seeing them at the bottom of the standings.
"We're a big team that knows how to win races and championships so I think most of the teams, while it's a shame to see where we are, they like us where we are," Brown told Sky Sports News.
"They don't want to get us too close to them which is understandable."
As such Brown has hinted that McLaren will stay with Honda power next season, believing that they can "get the job done."
A definitive decision, though, will be made in the coming weeks.
"We've spoken with Honda about a variety of different scenarios. We ultimately think that Honda can get the job done, they have in the past. We need to make sure the development comes at a faster pace.
"We're starting to work on our 2018 car now and you can only go so far before you need to know the architecture of what you're doing so I think around the summer time, which obviously isn't far away, we need to finalise what we're doing with Honda moving forward.
"We can't continue to be uncompetitive – that's not what McLaren race for. It's been three years, so we need to see some drastic power adjustments or some different ways to get there.
"We, like Fernando [Alonso], want to be winning races and being on the podium and in the current state we can't do that – so some things need to change."