McLaren to announce new sponsors 'this month'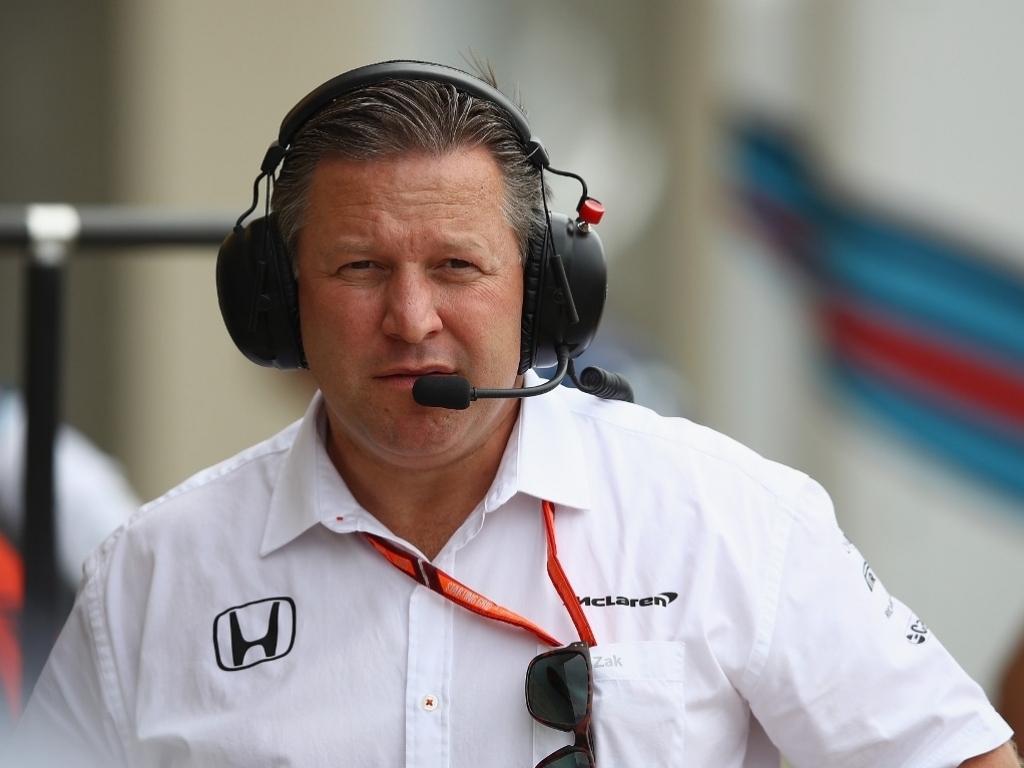 Ahead of what they believe will be a much improved season for the team, McLaren are poised to announce several "leaders, captains of industry, great sectors" as new partners.
McLaren have not had a title sponsors since the end of the 2013 season and Vodafone's departure.
However, McLaren chief Zak Brown is adamant he's not looking for a new one as he feels the McLaren brand should stand alone.
Instead he's been in the hunt for new partners for the team and says announcements will come later this month.
"So we have a really good level of interest [from sponsors], a great level of interest," he told RACER.
"Given my years of experience I like where we are. Sponsorship doesn't count until it hits the bottom line, so all you can really do is feel how much activity you have, how many guests you're entertaining, how many companies you're talking to, are they the right companies and are you talking to the right people? All that is tick, tick, tick.
"We're talking substantial conversations with lots of great brands. We've signed a few and we'll start announcing them this month. You've heard of all of them.
"They are the types of partners you would expect McLaren to have – leaders, captains of industry, great sectors – but we've got a ways to go. I'm not anticipating unveiling the car and there's no room left on the car."
Brown believes it is McLaren's decision to swap from Honda to Renault engines, a move that is expected to elevate them up the order, that has drawn the attention of potential sponsors.
"It was impossible to sell in the previous era – you're taking prospects on the grid and you're getting pushed from the back of the grid in Bahrain, that's pretty hard to sell.
"Then when we moved to Renault there's been an instantaneous, 'We believe in the McLaren-Renault partnership,' and that was one of the big decisions we made. Not only did we need to be competitive on track but it was hurting us off track.
"So that rebuilding process is starting now but that's going to take some time. I knew last year that even if things are going well, the sponsor stuff that's going on now I've been working for six months on. So when I started in December, 2017 was already gone, but the reason we needed to make the decision was if we had waited any longer we would have lost 2018.
"So we've had sufficient time to build relationships and you're going to start to see more. I think it will take another year or two to really get to where we want to be – it's not going to happen overnight."