Mercedes drivers remain free to race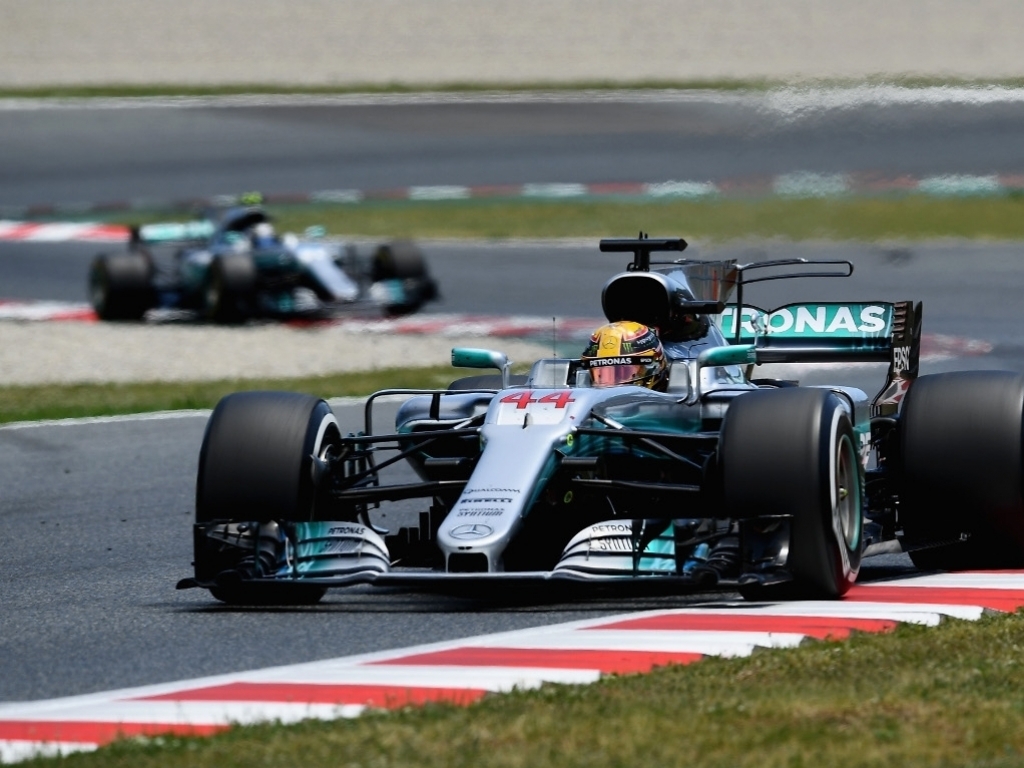 Mercedes have once again insisted that they will not impose team orders with both drivers free to race.
Although Valtteri Bottas claimed his maiden grand prix win in Russia, two weeks later he was having to play back up to Lewis Hamilton.
With Vettel scampering away with the win, Mercedes played the strategy game where Bottas "mission" – as he put it – was to hold up Vettel thus allowing Hamilton to close the gap.
The Brit raced to the victory, closing the gap to Vettel to six points in the Drivers' standings. He also extended his advantage over Bottas to 35 points.
As a result Mercedes motorsport boss Toto Wolff once again faced questions about whether he was set to designate a number one and two within in the team.
He says no.
"At the moment he [Hamilton] is quite a large chunk ahead in terms of the Drivers' Championship, but we are in race number five and there are 14 to go," Wolff told Sky Sports F1.
"As a team we have never made that call and we have never made it that early, so we are going to continue to work like we do."
Asked if it could happen in the future, he replied: "Let's see how it pans out over the next couple of races."