Hours after a photograph was leaked online, Mercedes officially introduced their W09 to the world at Silverstone on Thursday.
At a cold and wet Silverstone circuit, Lewis Hamilton and Valtteri Bottas were on hand to reveal the team's 2018 challenger.
Sticking with a predominantly silver livery with strands of turquoise, the most notable change to the W09 is its Halo, which is now mandatory.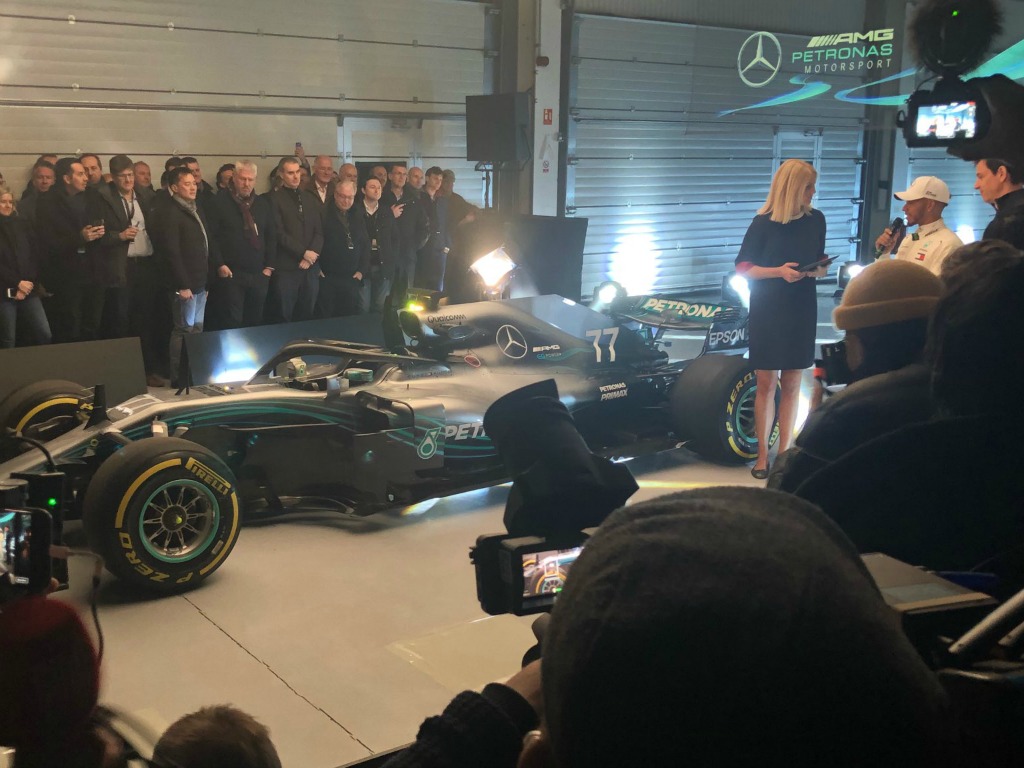 In fact on first inspection, the W09 – which Mercedes motorsport boss Toto Wolff hopes will be their "new diva" – does not appear to have any radical design changes compared to last year's W08.
"We've tried to stay true to our design philosophy and develop an already solid base," explained Wolff.
"We hope we have kept the good character traits of the diva.
"We all like divas, but sometimes she was a bit difficult to understand and this is the area where we worked the most, trying to understand and preserve the speed in the car and find more driveability.
"Because the regulations have stayed stable, there is not a lot of difference.
"The most visible change is aerodynamic and how tight the packaging is of the car and how closed up the bodywork is."
Prior of the official launch, Bottas put in his first laps in the W09.
👊 YES!! @ValtteriBottas takes the W09 EQ Power+ out for its first laps!#DrivenByEachOther @F1 pic.twitter.com/hiXOT56rLQ

— Mercedes-AMG F1 (@MercedesAMGF1) February 22, 2018
Hamilton, who this season is seeking to equal Juan Manuel Fangio's tally of five World titles, will put in some laps this afternoon.
Mercedes head into the 2018 season chasing their fifth successive championship double.
The long hours, the late nights, the work of 1,500 people…

This! This is what it's all about! 💪#DrivenByEachOther #F1 pic.twitter.com/NSKqiwYLyk

— Mercedes-AMG F1 (@MercedesAMGF1) February 22, 2018