Mercedes put Bottas in 'very difficult position'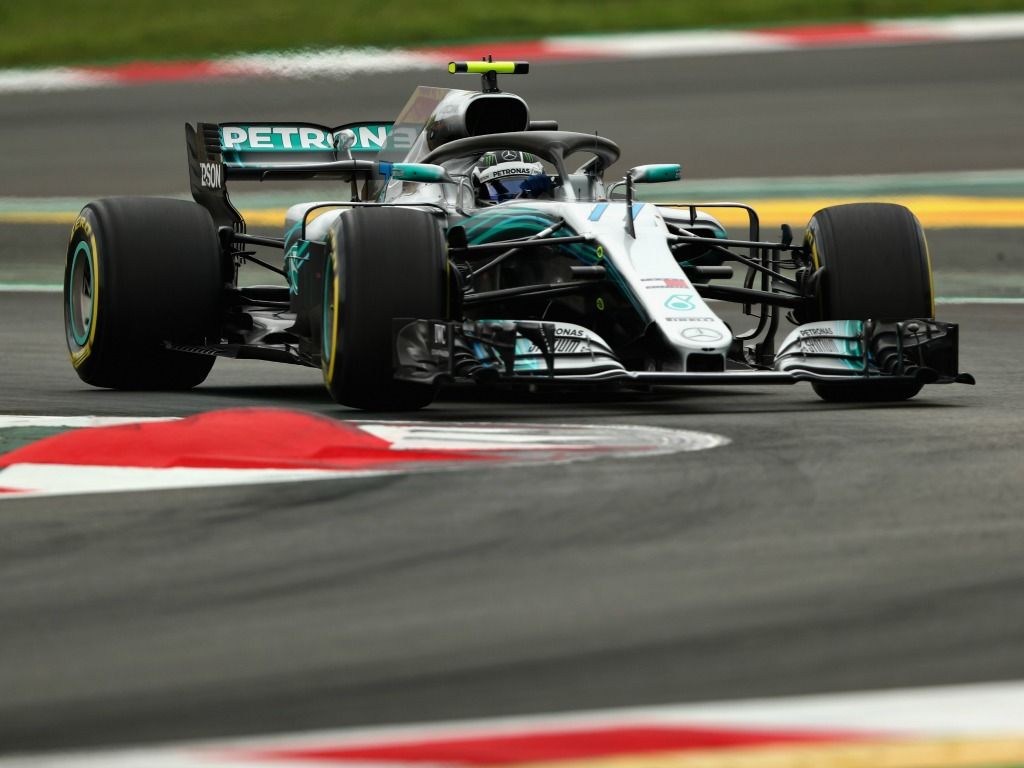 Valtteri Bottas' chances of finishing Sunday's Spanish Grand Prix in second place or suffering a tyre blow out were "extremely marginal" according to Mercedes.
The Finn was one of the first drivers to pit at the Barcelona circuit on Sunday, swapping his soft tyres for a set of mediums on lap 19.
But while the other early pitter, Sebastian Vettel, came in for a second stop later in the grand prix, Mercedes kept Bottas out.
That decision meant the Finn claimed second place on the day, six seconds ahead of Max Verstappen despite the Red Bull driver running fresher tyres.
"It's fair to say that it was extremely marginal," chief strategist James Vowles explained in a Mercedes video.
"It's fair to say that if the race had been a lap or two longer, we could have been in big, big trouble."
He added: "The last few laps of the race for Valtteri were very, very tense,.
"We knew that the front left tyre would be very much down to zero rubber remaining. And it's a very difficult call as to what's going to happen.
"But he had eight seconds of race time relative to the Red Bull behind, and what we were trying to do was very delicately use up some of that race time to slow down in some of the key corner sequences to make sure we looked after that tyre whilst not losing temperature in the rubber that was still actually left on it.
"It's a very, very delicate balance, and I really can't understate this, Valtteri did an absolutely incredible job.
"We put him in a very difficult position, and he dealt with it absolutely perfectly, taking that tyre just to the end of the race as we asked him to do."