More hands-on role for Red Bull's Newey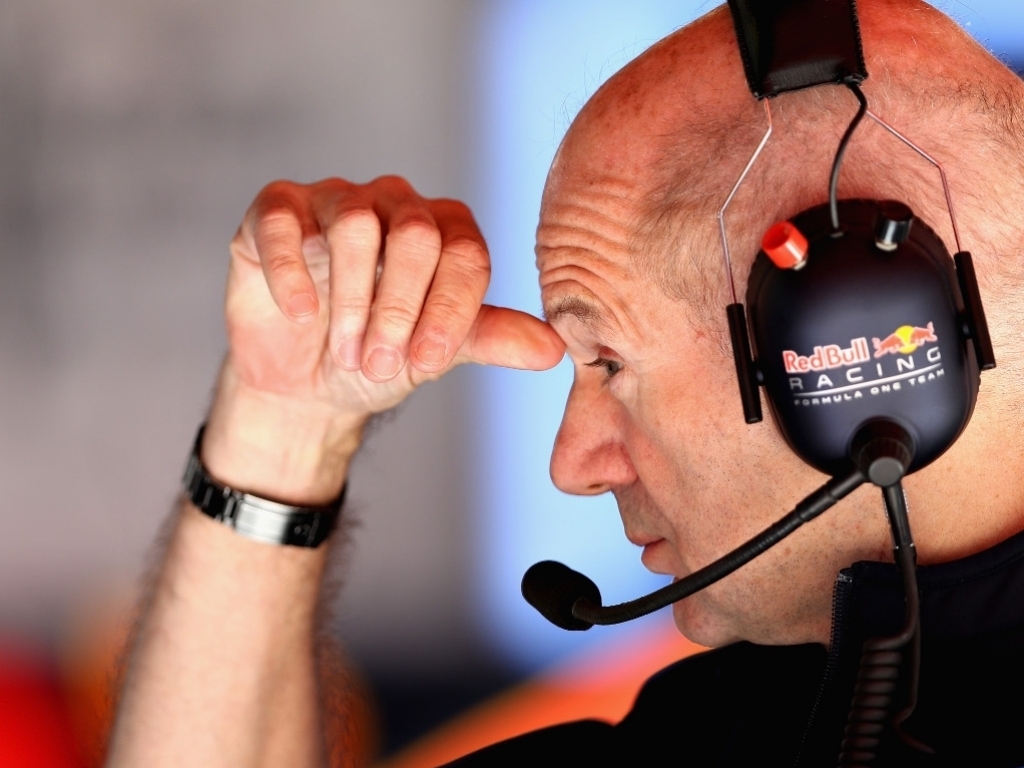 Red Bull's aerodynamic guru Adrian Newey has been playing a more prominent role in recent weeks as the team try to catch up to Mercedes and Ferrari.
Red Bull currently sit third in Constructors' Championship on 72 points, 89 behind leaders Mercedes and 81 behind Ferrari. There is just 19 points separating themselves and fourth-placed Force India, who have scored top 10 finishes with both cars in all five races this season.
Red Bull brought an updated chassis to the Spanish Grand Prix and Newey has been more involved after previously splitting his time 50/50 between Formula 1 and a hypercar project with Aston Martin.
"He has just been listening very carefully to what the drivers have been having to say and it is a bit like a trip to the doctors," said team principal Christian Horner.
"He has been very keen to understand what the drivers' feedback and comments are, and I am sure he will be looking to evolve this package accordingly.
"[Over the winter] he has been involved 50 percent of the time in the background of this car, but since the Barcelona test he has been very involved. I think that will continue for the time being."
Newey no longer wants to work in Formula 1 on a full-time basis and Red Bull have been pretty accomodating to his desires.
Horner added: ""He has obviously been involved.
"He has sat in the meetings weekly, he has been very involved in this development of the car and the concept of this car. The design group is designed to accommodate the way that Adrian works in a fairly unique manner."
New TV customers can continue to enjoy great entertainment with award-winning dramas, must-see series and comedies when they Join Sky TV and get 33% off selected Sky TV Bundles for 18 months. This offer is live until midnight 5th June. Click here.