Norris confirmed as McLaren's third driver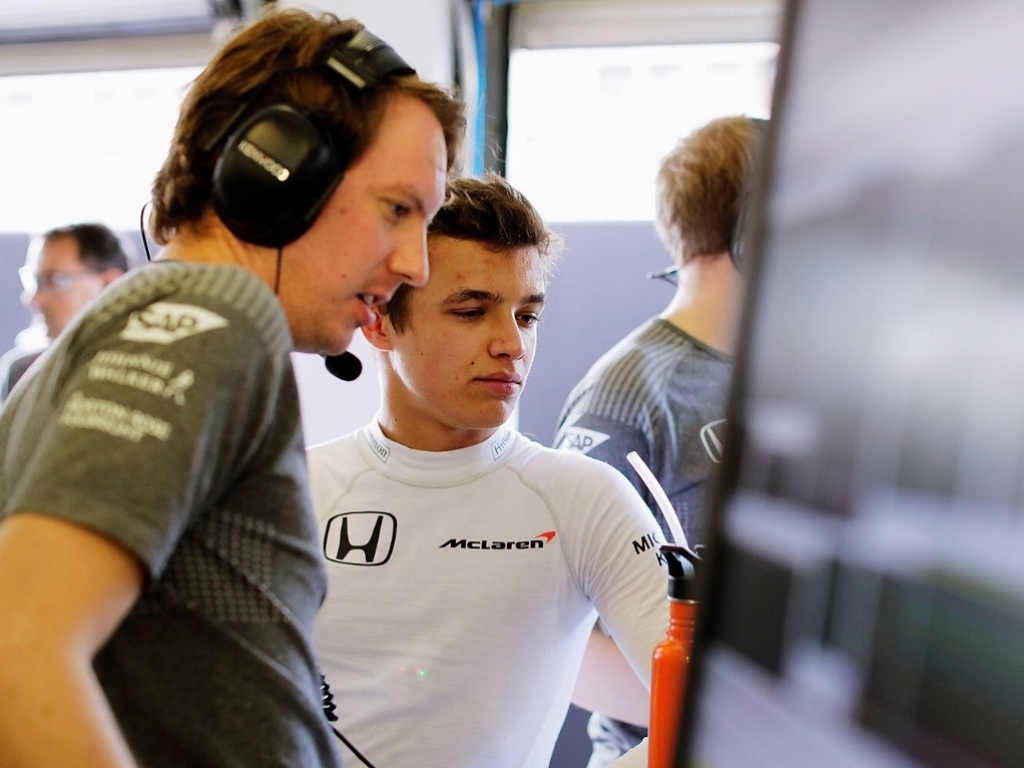 Lando Norris has been confirmed as McLaren's official Formula 1 test and reserve driver for the 2018 season, replacing Jenson Button.
Lando has been a member of the McLaren Young Driver programme since the start of the year and impressed during the post-Hungarian GP test when he spent a day behind the wheel of the MCL32.
The 17-year-old paired his McLaren duties with a maiden campaign in the European Formula 3 Championship, winning the series.
And while it is not yet known where Norris will race next season, he will again be doing double duty as he takes on the role of McLaren's official test and reserve driver.
"I'm so excited to be joining McLaren as test and reserve driver for 2018," said the Brit. "The last 12 months have been an incredible journey for me – I've enjoyed every single minute – and this is just an amazing way to bring the year to an end.
"I'm really looking forward to helping the team, starting next week with the tyre test at Interlagos, and I will work harder than ever to learn and develop across the next year. I have two excellent teachers in Fernando and Stoffel, and I will do my best to help with the team's efforts to get back to the front.
"I'm still working hard to finalise my own racing programme for 2018 – we're close on a number of different fronts, but not quite there yet. I hope to be able to announce something shortly."
Eric Boullier, McLaren Racing Director, added: "We feel it's very important to have a fully enrolled test and reserve driver within the team. Lando will attend grands prix and become a fully integrated member of the team.
"Lando is somebody who arrives with a very high level of ability, ambition and application; it is our job to develop and fine-tune his focus as we increase his understanding of how a Formula 1 team operates and how a modern grand prix car works.
"There will be plenty of opportunity to observe, learn and participate throughout 2018, and we want to make sure Lando is fully prepared, if needed, to step into Fernando or Stoffel's shoes at a moment's notice."