Norris looking to learn to from Alonso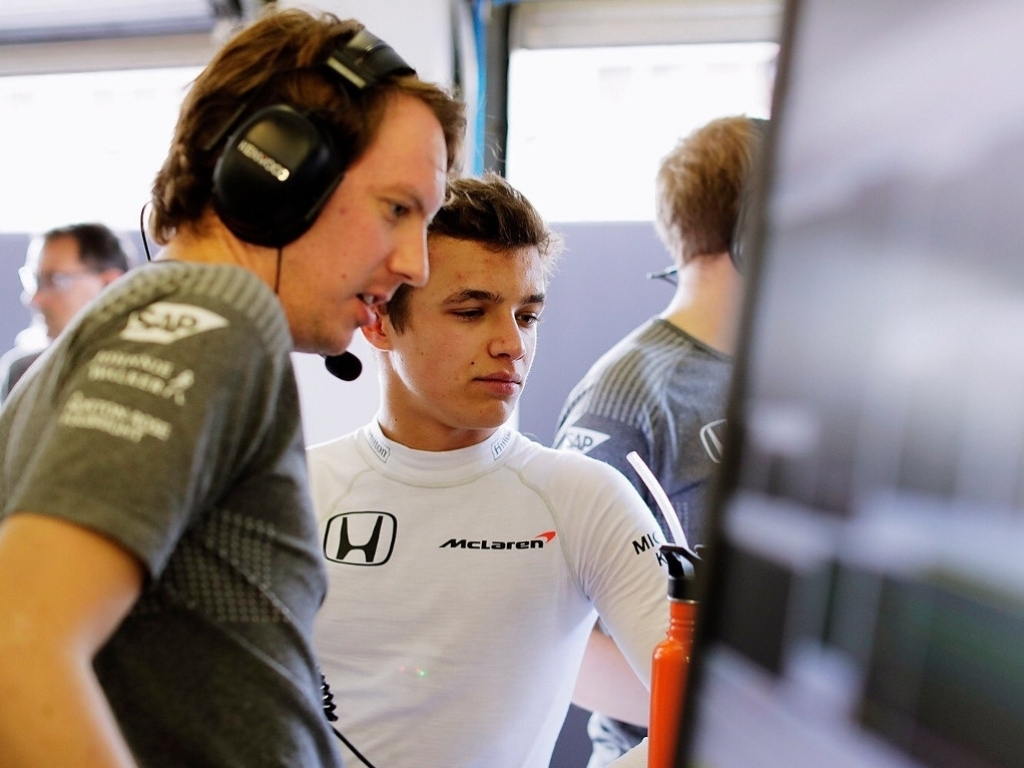 Lando Norris is hoping to make the most of his opportunity when he races alongside Fernando Alonso at the Daytona 24 Hours in January.
The McLaren test and development driver will be getting some first-hand experience with Alonso after being named in the United Autosports line-up for next month's race.
"I'll get to know a lot more about the work ethic of a Formula 1 driver," Norris told the McLaren F1 website.
"Even though he'll be driving a different car, he'll still want to do as well as he can.
"He'll particularly want to beat his team-mates, and he'll work as hard as he can to improve the car. Wherever I can, I'll try and take onboard everything he does."
Not only does Norris want to learn from the two-time World Champion, but he is also eager to see how he matches up to him in terms of pace.
"Obviously, I'd like to do well," he said. "But I think it's a more of good opportunity to learn from Fernando. I definitely don't want to let that opportunity go to waste.
"But, at the same time, I'd like to prove what I can do against him, especially in qualifying.
"Daytona is a team game, so I realise that we'll be sharing the seat and working together. But I'd like to think there'll be a bit of a competition about who can do a better job in practice and qualifying.
"Whoever does the best has done the best, but it's still a great opportunity to learn not from him."
Norris is also making the step up from F3 to F2 in 2018 and is looking forward to getting stuck into what he describes as a "tough challenge".
He added: "The aim is to win [the title] but I think that's going to be quite tough."
"I think top three would be more realistic. But I said that this year [in F3] and ended up winning!
"The other day, I said if I wanted to prove I were as good as Charles Leclerc or better, then I needed to win.
"But F2 is a much tougher category than F3, with a lot more variables.
"It'll be tougher to win as many races as in the past, but Leclerc has proved he can do it.
"It's hard to say until I get to the first race. But I'm confident in what the [Carlin] team can do."