Norris unlikely to get any FP1 runs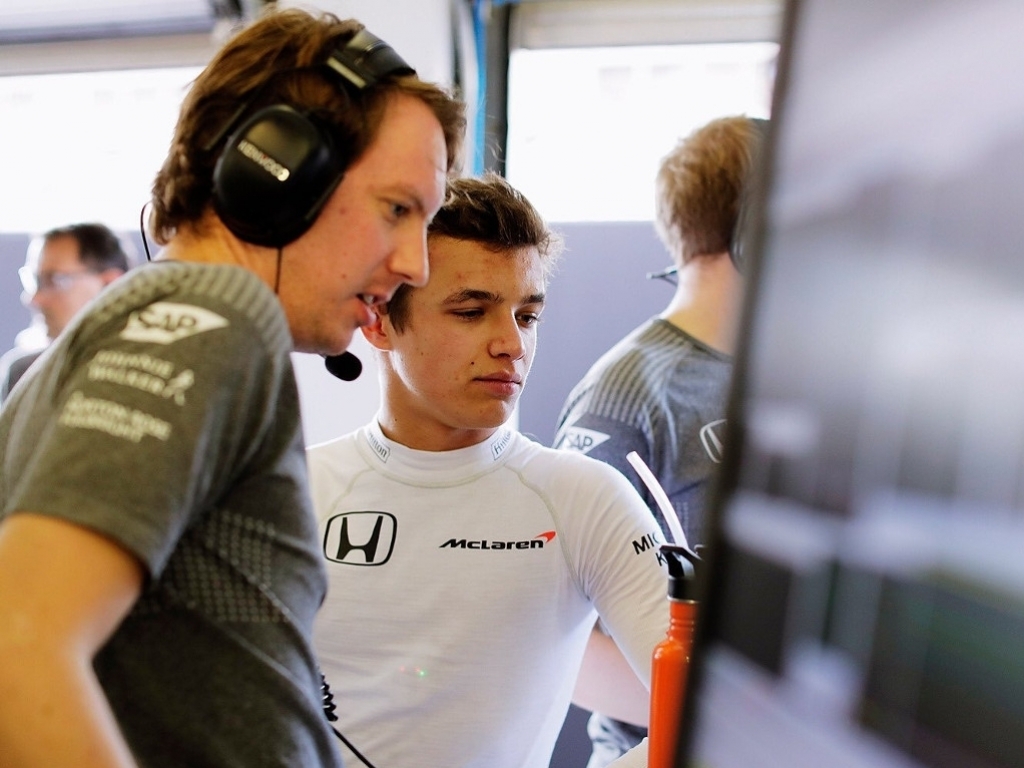 McLaren reserve driver Lando Norris is unlikely to get any track action during grand prix weekends next season, but Eric Boullier insists he will still have a "busy life".
The 18-year-old has taken over the reserve duties from Jenson Button for the 2018 season, but he will still race for Carlin Racing in F2.
While teams lower down the grid often give their back-up drivers an FP1 run every now and then, McLaren have never been fans of the policy, but Boullier says that doesn't mean Norris won't have work to do.
"I hope that he will one day drive for McLaren – that's why we took him on board," Boullier told Formula1.com. "But first is F2 – a good sporting challenge for him."
He added: "He will spend a lot of time in the simulator and he will have the opportunity to test. He was also pushing to get some FP1 outings, but I am not a fan of this. But he will still have a busy life!"