Ocon: I knew this day would come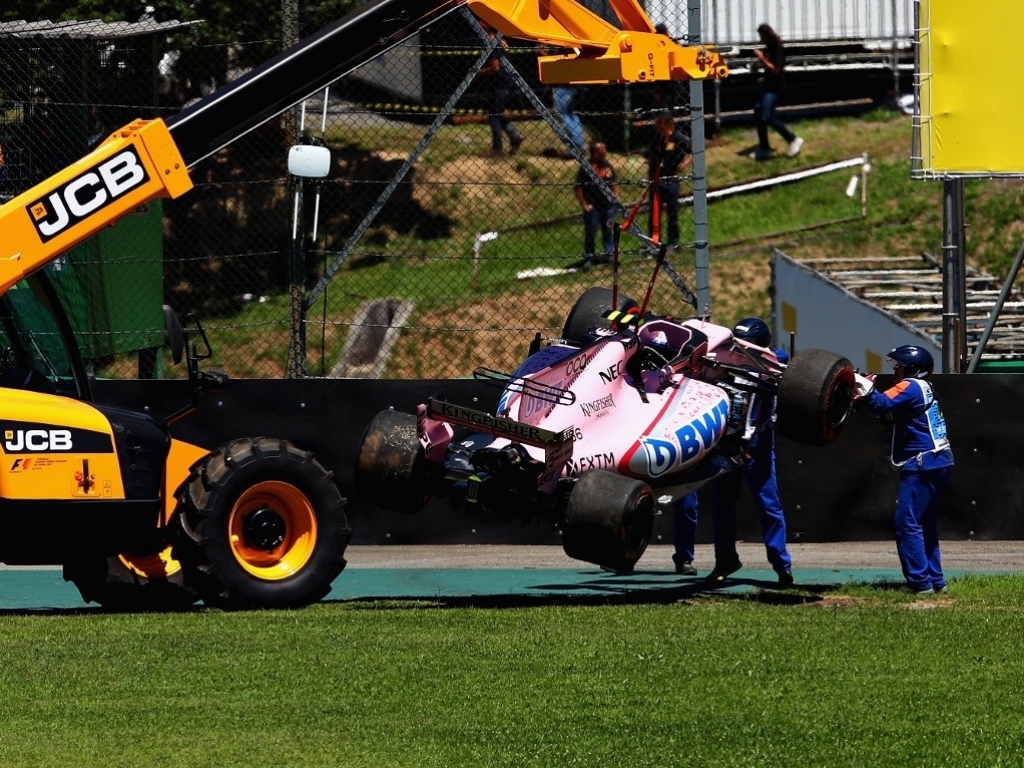 Esteban Ocon's run of 27 races without a retirement to start his Formula 1 career ended in Brazil on Sunday when he was taken out by Romain Grosjean.
The Frenchman arrived on the Interlagos grid seeking his 28th chequered flag, and possibly a few points to go with it.
However, on the opening lap he tangled with Grosjean and was booted into retirement.
"I'm not happy to retire from the race," he said on Sunday evening. "I knew this day would come at some stage, but I wasn't expecting it to be today.
"It's a shame because it has been three years since my last retirement in single-seaters [in 2014].
There was nothing I could do; Romain lost the car in Turn Six and crashed into me. He made a mistake and I suffered from it, my front wheel rim was damaged so I couldn't even drive back to the pits.
"It's frustrating because the car was quick and we had the pace to be fighting up there with Checo.
"Days like this happen but I hope it will be another three years before it happens again."