Ocon sought Mercedes advice over Perez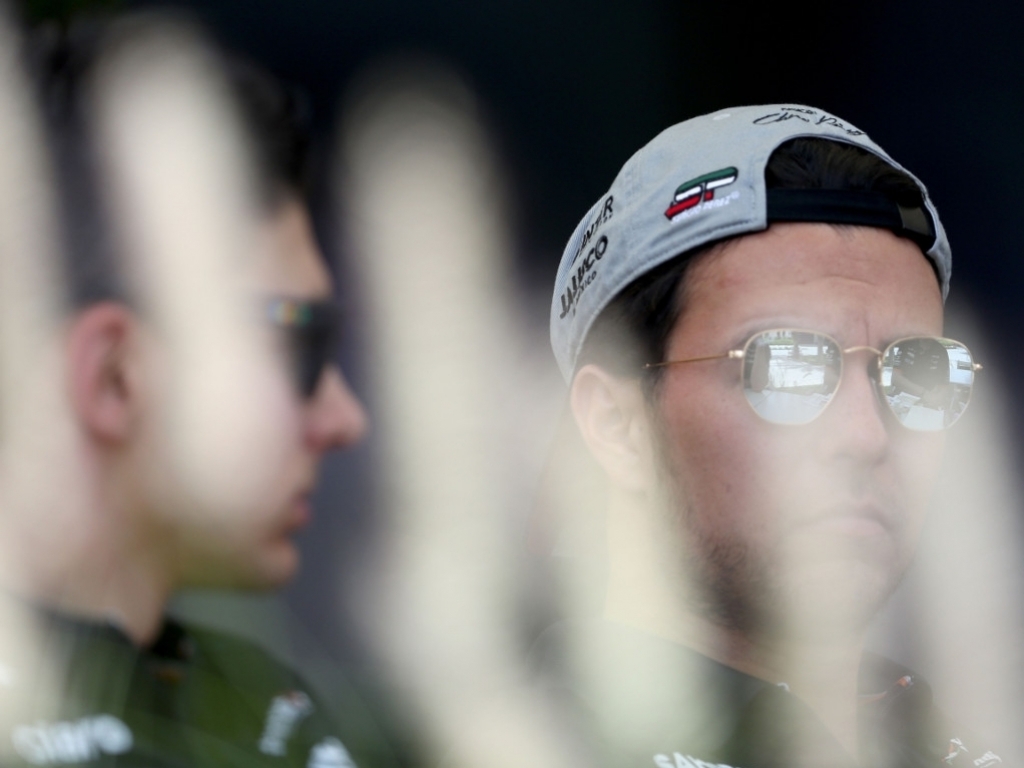 Esteban Ocon has revealed that he asked Mercedes for advice on how to deal with his team-mate Sergio Perez.
Ocon and Perez were involved in a number of feisty clashes in 2017 and left Force India with no choice but to implement team orders to stop them from losing precious points.
The Frenchman is still part of Mercedes' driver programme and when the going got tough between him and Perez, he wanted the Silver Arrows to draw upon their experience of Lewis Hamilton and Nico Rosberg to help him deal with the testing situation.
"It was probably the first thing I did was to call him [Mercedes boss Toto Wolff] and see how they dealt with Lewis and Nico back then," Ocon told Motorsport.com.
"Definitely I asked for advice and they [Mercedes] were there to help me. I had their point of view, I had Force India's point of view.
"It's always helpful to get different point of views, but especially from Mercedes. They are world champions so they know what they are talking about.
"I can't go into detail [about the advice] but it was just a good help. You take it because it's always good advice."
Ocon also said that while he and Perez and not the best of friends, they get on well enough now to be trusted to race each other again.
He added:"It's important we have respect for each other and it's important for the team that there is a good atmosphere and we work together to develop the car correctly.
"We are maybe not going to go on holidays together, but we get along well."