Palmer: It can't get any worse than Baku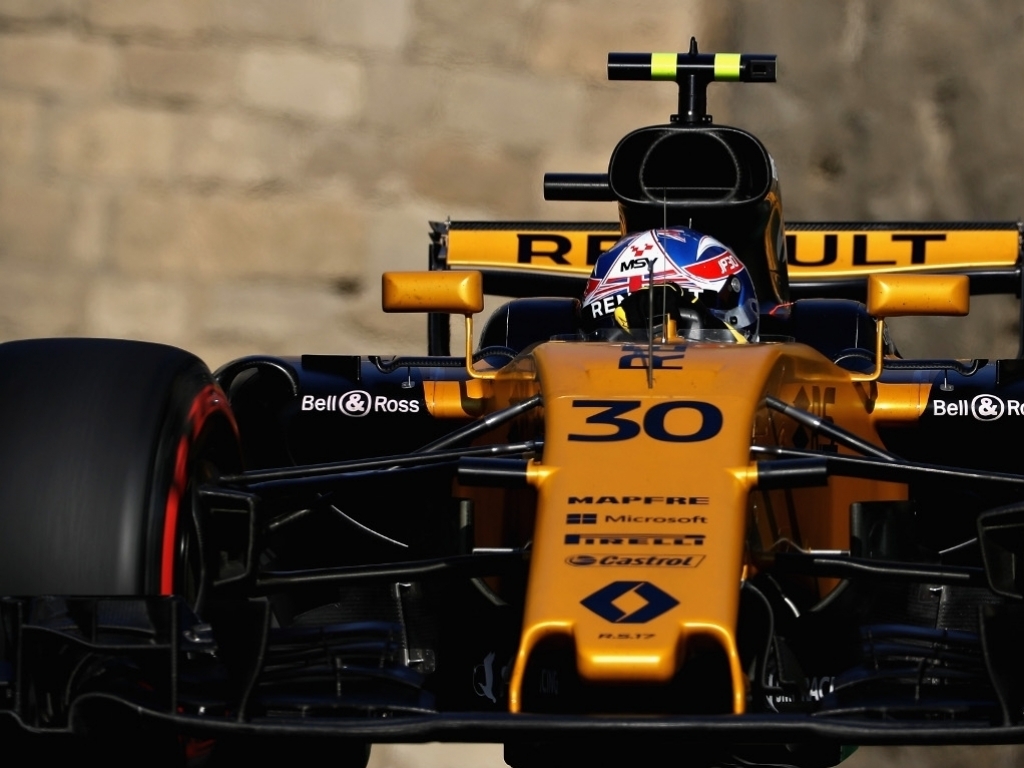 Under-pressure Jolyon Palmer is hopeful that his bad luck and bad form is behind him after a disastrous weekend in Baku.
Palmer completed just seven laps of a chaotic Baku race, which concluded another miserable outing for the Brit who is fighting to save his Renault seat.
But Palmer is positive that Austria can mark the start of a turnaround in form and fortune.
"My start was not so bad, I made a few places. 10 laps of reasonable positivity, but there were only 30 total, so there's not a lot to say.
"Hopefully, and I've said this a few times this year, but I'm really confident and hopeful that this will be the end of our bad luck now, get to Austria, get some points, get some good results on the board.
"I know the track a bit better, I think it will suit our car a bit better. It's just a fresh start, so I can go with a really positive Thursday vibe."
"Obviously the pressure's on, it's not been a good start to the season.
"When you miss a practice, you miss a qualifying, and you barely do the race, nothing I can do about it really. It can't get worse than this.
"I only did about 30 laps in total over three days, probably the lowest I've ever done in a weekend. I had a good feeling in the car on Friday. Everything was feeling pretty reasonable.
"Even in the race, we had a misfire from the beginning, but it was feeling OK. I passed Wehrlein, I was catching a group ahead, and it was looking like a fun race.
"Then the misfire got worse, and I had to stop. We had it since the way to the grid. You cross your fingers that you can get to the end, but obviously we didn't get very close to it.
"It's a shame because I was feeling good in the car on Friday, and this is a race where if you drive around for 51 laps without any incident you're probably going to end up in the points."