Palmer 'not worried' about Renault axe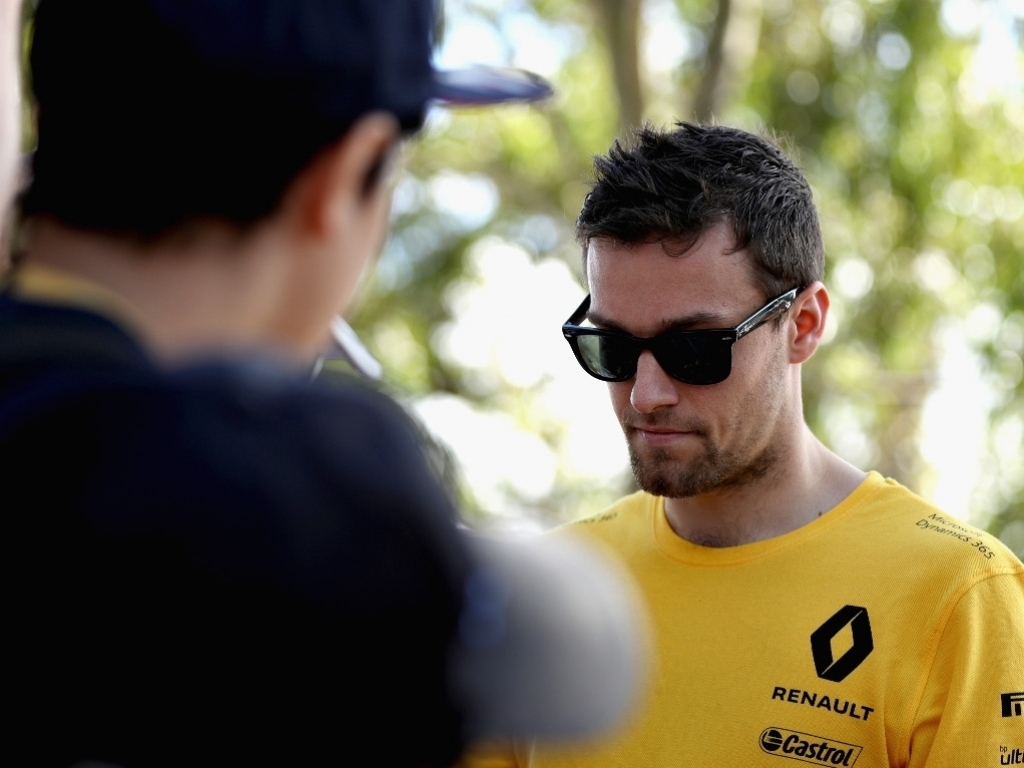 Jolyon Palmer is adamant he's "not worried" about reports suggesting that his days at Renault are numbered.
Palmer has had a tough time since entering Formula 1 last season with Renault.
While in his debut campaign he managed just one top-ten result, this season he has yet to get on the board.
This has led to rumours that his place at Renault is under threat, with some claiming he could even be replaced mid-season.
Palmer, though, is adamant that won't happen as he has the "support" of all at Renault.
"I don't know exactly where all of these stories are coming from the whole time but I'm disappointed in my own performance, that's absolutely clear," he told Crash.net.
"But I'm working with the team to try and improve it.
"So the team are behind me and I appreciate their support but the end goal is for me to be doing a better job, which I'm pushing like hell to do myself because I'm also disappointed.
"They are supporting me. It's a team sport and it's up to me with the support and the help of the team and the engineers and everything to try and get through this.
"I'm sure that I can, it's just a lot of things not going my way.
"The stories keep coming from everywhere, I don't know where, I don't know how, but I'm not worried, I'm mainly just focused on each weekend as it comes, keep improving and let the results try and speak for themselves in the end."