Perez in talks over new Force India deal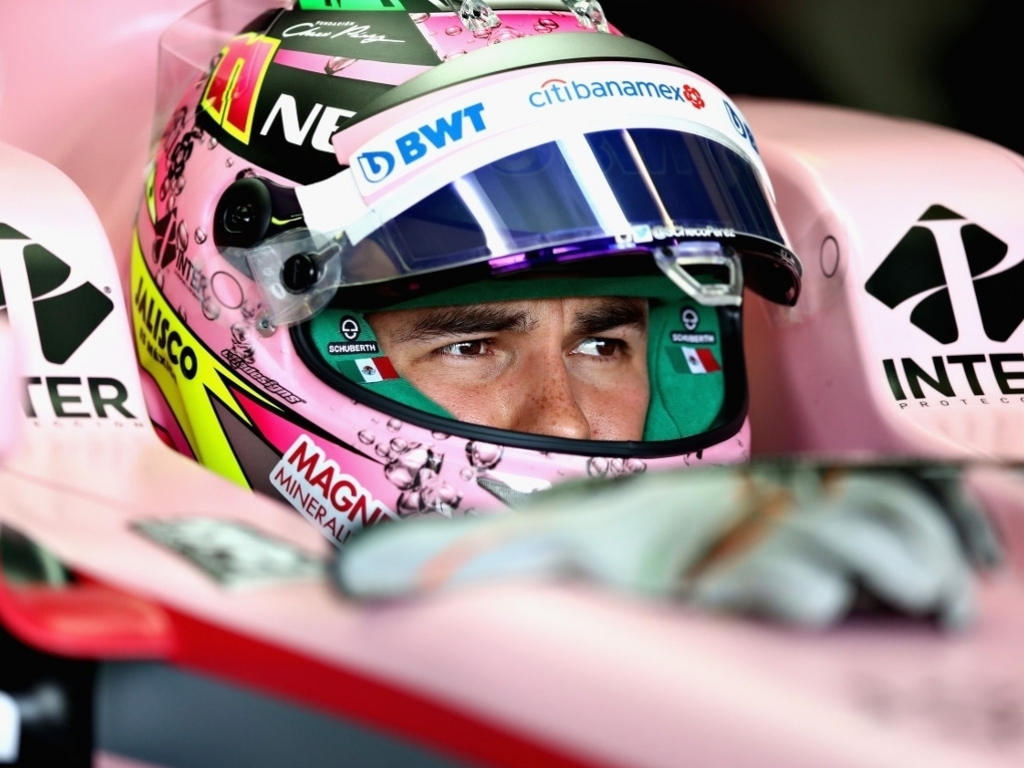 Sergio Perez has opened fresh contract talks with Force India about extending his deal with the team for a fifth season in 2018.
The Mexican joined Force India back in 2014 following a one-season spell with McLaren, but has once again become the subject of speculation as rumours of a Renault move resurfaced earlier in the year.
Perez did not renew his current deal until October last year, and Force India boss Vijay Mallya is eager to conclude negotiations much sooner this time.
"We have already commenced talks with him for the renewal of his contract," said Mallya.
"When I have to take a new driver I like to leave it late, when I have a returning driver I like to do it early.
"Checo is a highly talented and experienced driver. There's no question about that and I'm glad Esteban is pushing him."
Mallya did add, though, that he would not stand in Perez's way should a move to Mercedes and Ferrari suddenly appear on the cards, with Valtteri Bottas, Sebastian Vettel and Kimi Raikkonen all out of contract at the end of this season.
"I like to believe that my drivers are happy in this team," said Mallya. "We give them a good car to race.
"If there is a Mercedes or a Ferrari seat, they'll obviously jump at the opportunity.
"I'm not going to stand in there way but other than that I think we have the best car.
"We give them an atmosphere where they are comfortable, they enjoy the team, their colleagues and they enjoy working together. What's the reason to move?"
Perez has collected 52 points in the World Drivers' Championship this season, but Force India have not fully maximised the results on several weekends due to the Mexican's intense battle with team-mate Esteban Ocon.