Perez, Ocon disagree over team orders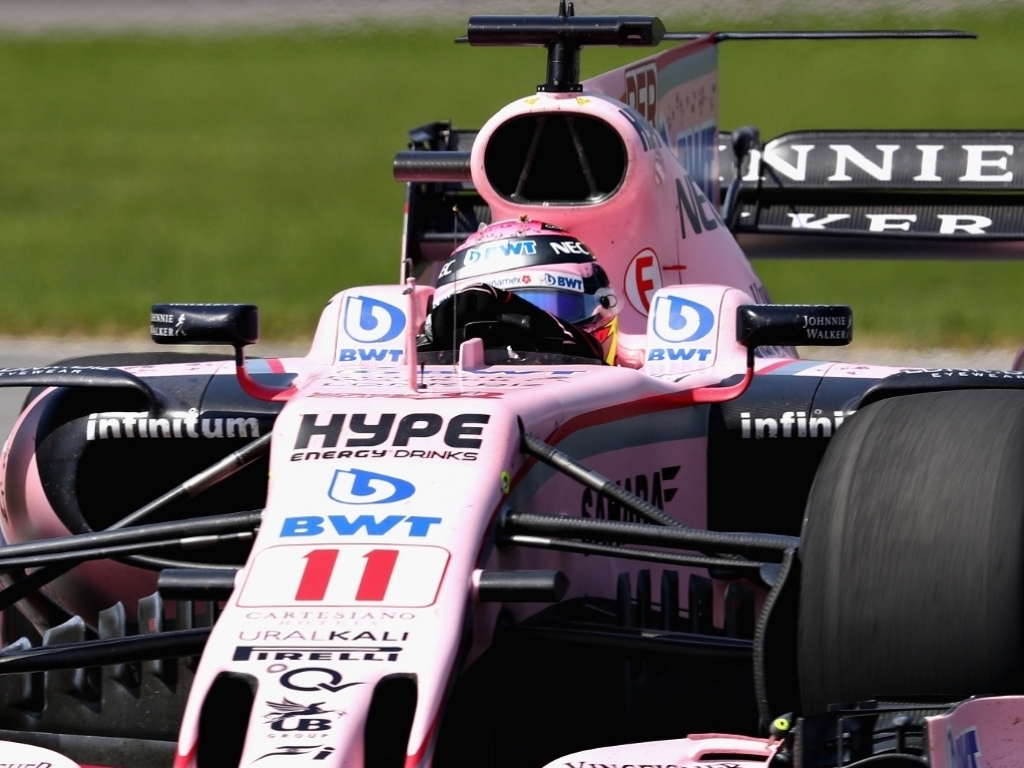 Sergio Perez and Esteban Ocon took different stances as they discussed the former's decision not to let his team-mate pass in Canada.
The Force India duo were locked in an intense battle with Daniel Ricciardo for the final podium spot and Ocon felt he was showing better pace in P5 to challenge the Aussie.
However, Perez would not yield P4 and both ended up being chased down by Sebastian Vettel in the final few laps to settle for P5 and P6 respectively.
"I spent the whole race behind Daniel, in his DRS window – I was really close to him," Perez told reporters.
"All I needed from Daniel was a single mistake, a single lock-up, and he basically drove a perfect race.
"When the team asked me to let [Ocon] by, we were going to lap some cars, so I asked them to give me the chance because we had some traffic and that's all I needed, I was always in [Ricciardo's] DRS zone.
"In the end I had 40 or so laps to put the move on Ricciardo and he didn't make a mistake.
"Esteban had those laps behind me on a much fresher tyre, and he was never close enough to me to make a move."
Ocon, meanwhile, believes he was the victim of unfair treatment.
"I was frustrated more with the move he did, which wasn't fair," Ocon said.
"He did a very late move at very high speed which could have left us both out of the race. That would have been horrible for me, him and the team as well.
"It was a great race, just a shame I didn't get the chance to pass Ricciardo.
"I think I had the pace by far to do it, so the podium was possible for me today.
"That's racing sometimes, we have to discuss what happened in the debriefing room.
"My time will come."