PF1's Belgian Grand Prix guide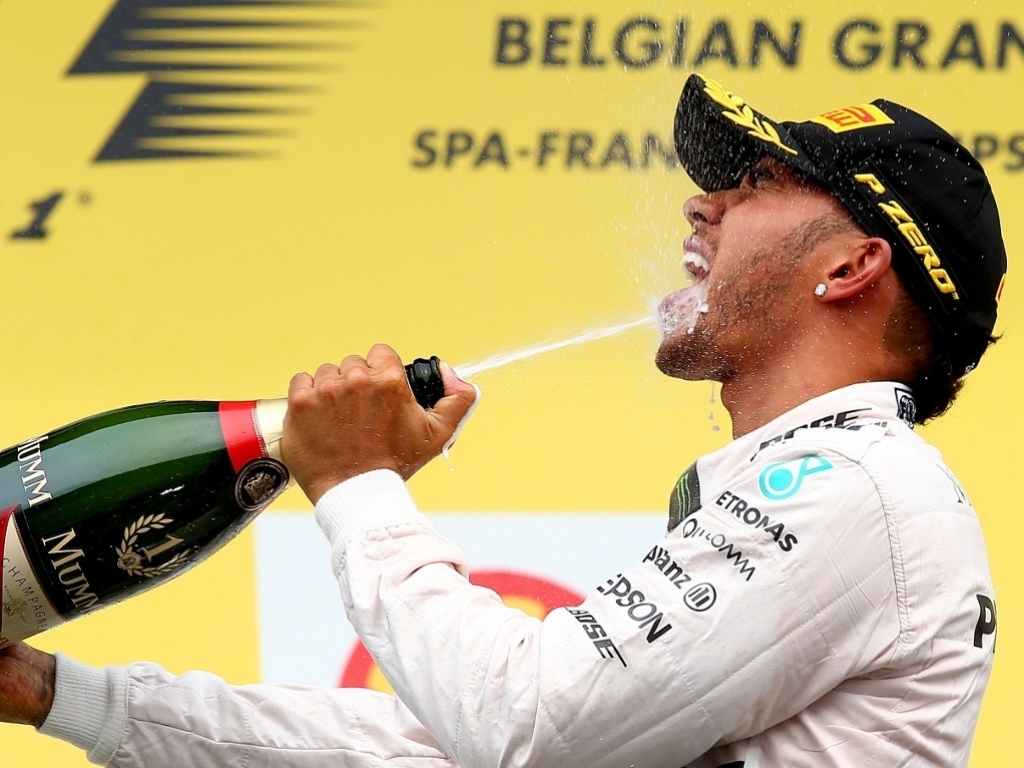 For all you need to know about the big news, the track, the tyres, the stats and standings ahead of the Belgian GP.
Formula 1 returns
Formula 1 returns to action with the Belgian GP, and perhaps with penalties galore for Lewis Hamilton.
The Brit has surged ahead of Nico Rosberg in the race for the World title but has insisted on several occasions that he's still the chaser given that he is facing grid penalties.
A bad run of reliability issues in the early part of this season have put the World Champ onto his fifth turbocharger and the MGU-H.
As soon as he takes a sixth of either that it an automatic 10-place penalty while taking both on the same weekend will equate to a 15-place drop.
Hamilton has already stated that he will take the penalties at "either be the next race or Monza, because I'm going to run out of engines soon."
Should he take it this weekend at Spa it does not necessarily mean he is out of the running for a podium or even a victory as in 1995, Michael Schumacher came from 16th on the grid to win by 19s ahead of Damon Hill.
However, should the Brit be unable to match Schumacher's antic that does not guarantee Rosberg the victory.
Red Bull have shown in recent years that Spa suits their RBs with three wins in the last five events.
With Renault showing improved performance, expect Daniel Ricciardo and Max Verstappen to mix it up at the front as Red Bull look to extend their lead over Ferrari in the battle to finish runner-up.
As for Ferrari, well that could all depend on which Ferrari shows up at the track these days.
There is also a new driver in the mix as former Renault tester Esteban Ocon will make his Manor debut, racing alongside Pascal Wehrlein.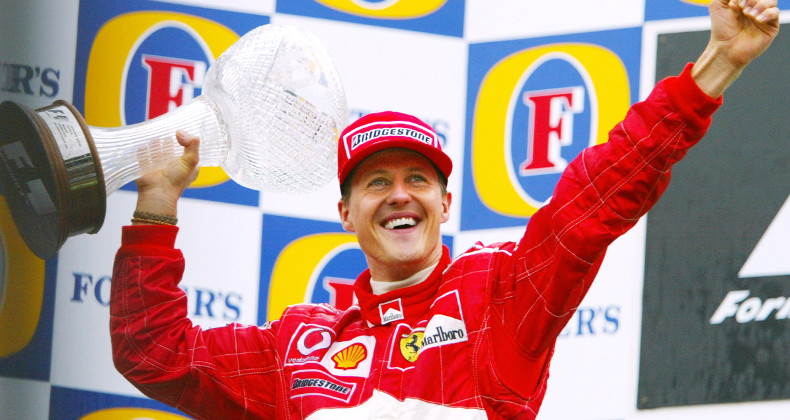 Belgian GP facts and figures
Michael Schumacher remains the most successful driver at the Spa-Francorchamps circuit, which he dubbed his "living room", with six wins.
In fact Schumacher's entire career was linked with Spa; the venue of his debut, his first race win, and it was where he wrapped up his seventh Drivers' Championship title in 2004.
Of today's drivers, Kimi Raikkonen has the most wins in Belgium with four while Sebastian Vettel and Lewis Hamilton, the defending Spa champ, have two apiece.
Jenson Button, Daniel Ricciardo and Felipe Massa have also tasted the victory champagne.
Ricciardo's 2014 wins was by a slim 3.383s over Nico Rosberg but the smallest winning margin belongs to Phil Hill. Racing for Ferrari, he beat his team-mate Wolfgang von Trips by 0.7s in 1961.
The biggest winning margin came in 1963 when Jim Clark finished four minutes, 54 seconds ahead of Bruce McLaren in a very wet Belgian GP.
A lap of Spa with Romain Grosjean
"You start off with the hairpin at La Source. It's a very low-speed corner. You need a good exit to go flat out up to Eau Rogue and then you're on to Turn Five, the first right-left corner. That's normally in fourth gear.
"Turn Seven is quite good fun. It's a high-speed corner going down. Then you've got Turn Eight with tricky braking. You need to be well positioned on the right hand side of the exit for Turn Nine.
"Then you're downhill again massively to the double-left Turns 10 and 11 – the fastest corner of the circuit. Then it's on to the second right-to-left corner, carrying a bit more speed than you did into (Turns) five and six.
"The next double right hander is very important to go to the backstraight, which is very long. You then go through the Bus Stop chicane – you need big braking.
"Then you have a very tricky low-speed corner, where the exit and the traction are tricky. It's very difficult. If you get it right, you get a good lap time."
Tyre choice could factor
Mercedes have adopted a conservative approach for the Belgian Grand Prix, opting for just four supersofts sets to Red Bull's six and Ferrari's seven.
Sebastian Vettel and Kimi Raikkonen's additional choices are five softs and one medium whereas Red Bull have three and four.
Mercedes' Lewis Hamilton has gone with six softs and three mediums to Nico Rosberg's five and four.
Hamilton and Red Bull on top in their personal battles
With Mercedes alone in the World title race, it is between Lewis Hamilton and Nico Rosberg for the crown while Red Bull are taking on Ferrari for best of the rest in the Constructors'.
Hamilton and Red Bull are winning their battles.
Six wins in seven races has seen Hamilton take control of the Drivers' standings with 19 points more than Nico Rosberg, while a spate of podium finishes has seen Red Bull surge ahead of Ferrari into second place.
The times that matter
It is a 2pm start for qualifying and also the grand prix while any fans with three-day tickets wanting to take part in the pit lane walk will need to be at the circuit at 4pm on Thursday.