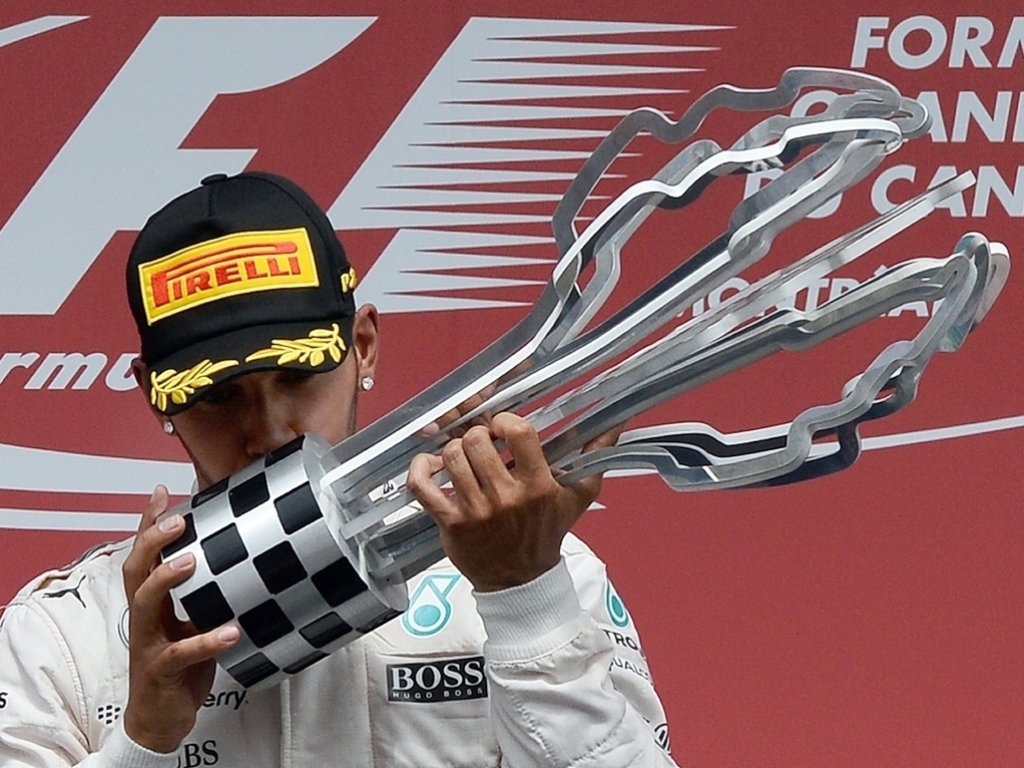 For all you need to know about the revenge plot, the track, the tyres, the stats and standings ahead of the Canadian Grand Prix…
Revenge Required
Screwed, sucks and hurts were the words Daniel Ricciardo used to explain his feeling after being robbed of the Monaco GP win – and by his own team.
Red Bull cost him 10 seconds in the pits as they changed tyre choices. Lewis Hamilton stormed through and Ricciardo was left to rue what could have been.
The Aussie will be wanting revenge this weekend in Montreal although that could all depend on Renault and just how big their improvement really is.
Montreal may be a street circuit like Monte Carlo but it is nothing like Monte Carlo as it is a power-hungry, hard-braking layout.
"We knew this track would be an opportunity for us to win but we'll have a better idea really how competitive we can be," he said in the build-up to the race.
The smart, though, remains with Mercedes for the 1-2.
A Lap Of The Montreal Circuit With Romain Grosjean
"After the start-finish line you go into turn one. It's tricky braking with a lot of front locking. You're straight into turn two – a very bumpy hairpin.
"Then it's the chicane. You use a lot of the curb and have to be careful on exit because of the wall.
"Then it's another left and right corner with tricky braking. You come from the right-hand side corner flat out, and then there's a long throttle application with a lot of g-force.
"Then you brake for turns eight and nine. Under the bridge, it's very bumpy. It's not so easy to get the grip of the car there. Then it's the hairpin. Very big braking there. You try to carry some minimum speed and not lose too much time. You then need a good throttle application.
"Then there's the famous chicane at the end of the lap, where you really want to brake as late as possible and carry as much speed as possible through that tricky part."
The Circuit Gilles Villeneuve Circuit Guide
The Weekend's Timetable
An early qualifying and a late race, that is the timetable for the Canadian Grand Prix.
Unlike many races were qualifying starts at 2pm local time, this Saturday it will be at 1pm.
The grand prix will take place at 2pm which is 6pm GMT.
Saying No To Super-Softs
In a rather unusual move both Haas and Renault have opted against using Pirelli's super-softs in Montreal, putting all their stock in the softs and ultra-softs.
Pirelli's softest range of tyres are available to the drivers in Canada including the softs, super-softs and ultra-softs.
Championship leaders Mercedes have gone with the same choice for both drivers of three softs, two super-softs and eight ultras while Red Bull have gone four, two, seven and Ferrari three, three, seven.
But the most unusual selection goes to Haas and Renault with three, naught, ten and five, naught, eight.
Facts & Figures
Michael Schumacher holds the record for the most Canadian Grand Prix wins having triumphed seven times; 1994, 1997, 1998, 2000, 2002, 2003 and 2004. Schumacher was joined on his final Montreal podium by his brother Ralf.
Lewis Hamilton is catching up to the F1 legend as his 2015 victory pushed his tally up to four.
It is the race where Hamilton has won the most times, tied with Hungary, and it is the race where he claimed his very first win back in 2007.
Of the current drivers, Daniel Ricciardo (2014), Sebastian Vettel (2013), Jenson Button (2011), Fernando Alonso (2006) and Kimi Raikkonen (2005) each have one Canadian P1 to their tally.
The Rise Of Hamilton & Ricciardo
Lewis Hamilton's first race win of this season pushed him back up into second place in the Drivers' Championship and allowed him to close the gap to Nico Rosberg to 24 points.
To put it into a perspective; that is less than a race win.
Daniel Ricciardo is up to third having finished P2 in Monaco while Kimi Raikkonen has fallen to fourth and Sebastian Vettel to P5.