PF1's Italian Grand Prix guide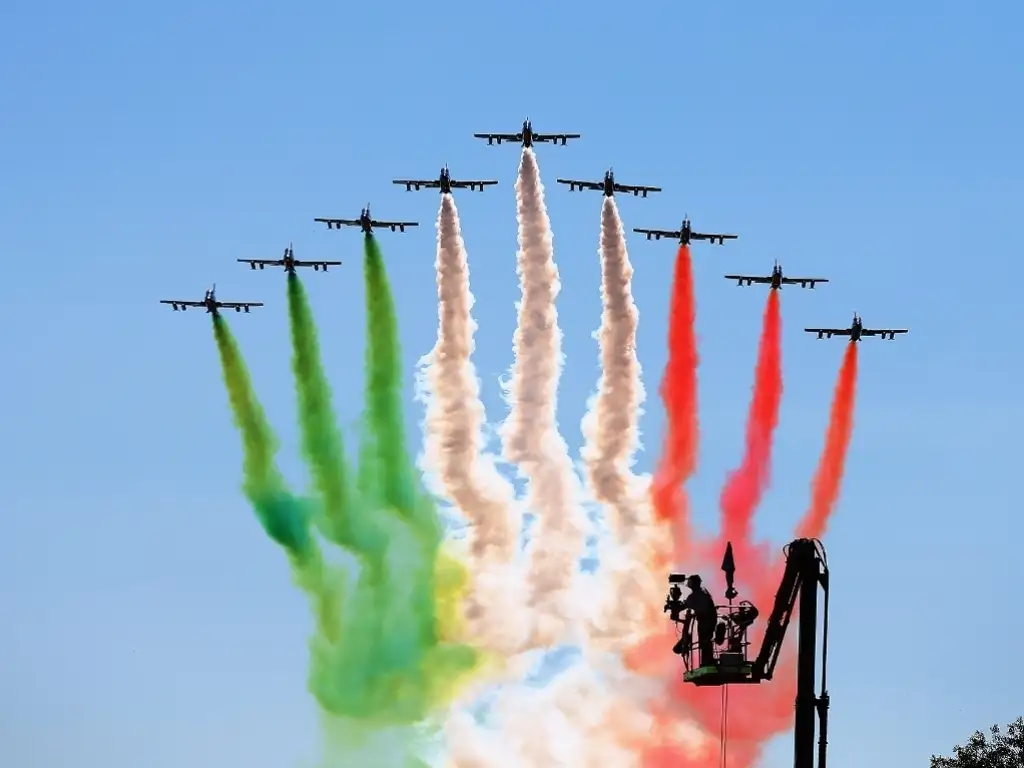 For all you need to know about the big news, the track, the tyres, the stats and standings ahead of the Italian GP…
Big News
Nine points and three engines are the advantage that Lewis Hamilton now has after taking a 55-place grid penalty in Belgium and putting in a great recovery drive from 21st on the grid to third at the chequered flag.
It was a race that Nico Rosberg won and yet the German could do nothing to prevent Hamilton from minising the damage from his engine penalties.
Rosberg's sixth win of this season, coupled with Hamilton's P3, means he reduced the Brit's advantage in the title race by just 10 points.
Their battle resumes at the Italian Grand Prix, a race that Hamilton has won three times (2012, 2014, 2015) while Rosberg's best showing was runner-up in 2014.
But while the big battle may be at the front with Mercedes, it is Max Verstappen that will grab the attention.
He was widely criticised for his driving at the Belgian GP, especially his antics against the Ferrari drivers.
And as Monza is Ferrari's home circuit, Christian Horner was right in saying: "I told him not to tell anyone where he's staying in Monza because I'm sure there's a few angry Italians."
Italian GP facts and figures
No circuit has featured on the Formula 1 calendar as much as Monza, which is preparing to host an unparalleled 66th grand prix this weekend.
Of those 66 races, Michael Schumacher has won five making him the most successful driver at Monza.
The German also completed the fastest-ever grand prix at Monza, clocking an average speed of 247km/h during the 2003 event.
Of the current drivers, Sebastian Vettel and Lewis Hamilton have the most Italian GP wins with three each.
Vettel triumphed in 2008, his maiden victory and to this day Toro Rosso's only F1 win, 2011 and 2013. Hamilton was successful in 2012, 2014 and 2015 so he's going for a successive hat-trick this weekend.
Fernando Alonso is the only other driver on today's grid to have won at Monza, taking the chequered flag in 2007 and 2010. He is also the last driver to have won the grand prix racing for Ferrari.
Monza holds the record for F1's closest-ever finish as Peter Gethin beat Ronnie Peterson by 0.01s in1971. Third-placed François Cevert was 0.09s adrift while Howden Ganley, who was P5, was a mere 0.61s behind the winner.
A lap of Monza with Romain Grosjean
"You cross the start-finish line going into the first chicane with big braking, dropping down to second gear. Then you've got important acceleration going into the second chicane, which is a bit faster, a bit more curb usage on the exit.
"You then try and carry as much speed through the two Lesmos turns. Then you go under the old oval and into the Ascari chicane. There's big braking here, with a bump. It's always tricky to get the car there. Then you really want to go early on power to get to the Parabolica.
"There's another very long straight line, with very late braking to the Parabolica. Again, tricky throttle application heading toward the start-finish line to set your lap."
Not just soft, supersoft
Mercedes and Ferrari have opted for seven sets of the Pirelli supersofts for the Italian GP, however, it is Haas who have gone all in with nine sets.
Lewis Hamilton and Sebastian Vettel have both chosen seven supersofts, five softs and one set of mediums while Nico Rosberg and Kimi Raikkonen has gone with seven, four and two.
Over at Red Bull, Daniel Ricciardo and Max Verstappen will have six sets of supersofts, five softs and two mediums.
The full list
Post Belgian GP standings
Surprisingly Lewis Hamilton lost just 10 points to Nico Rosberg in Belgium, and now leads the title race by nine.
But with 200 still in play, anything can happen.
Daniel Ricciardo's third successive podium has allowed him to pull away in the race for third as he has 151 points to Sebastian Vettel's 28.
Over in the teams' championship Force India have taken fourth of Williams by two points while McLaren are now up to sixth and three ahead of Toro Rosso.
The times that matter
It is a 2pm start for qualifying and also the grand prix while any fans with three-day tickets wanting to take part in the pit lane walk will need to be at the circuit at 4pm on Thursday.