PF1's Malaysian Grand Prix guide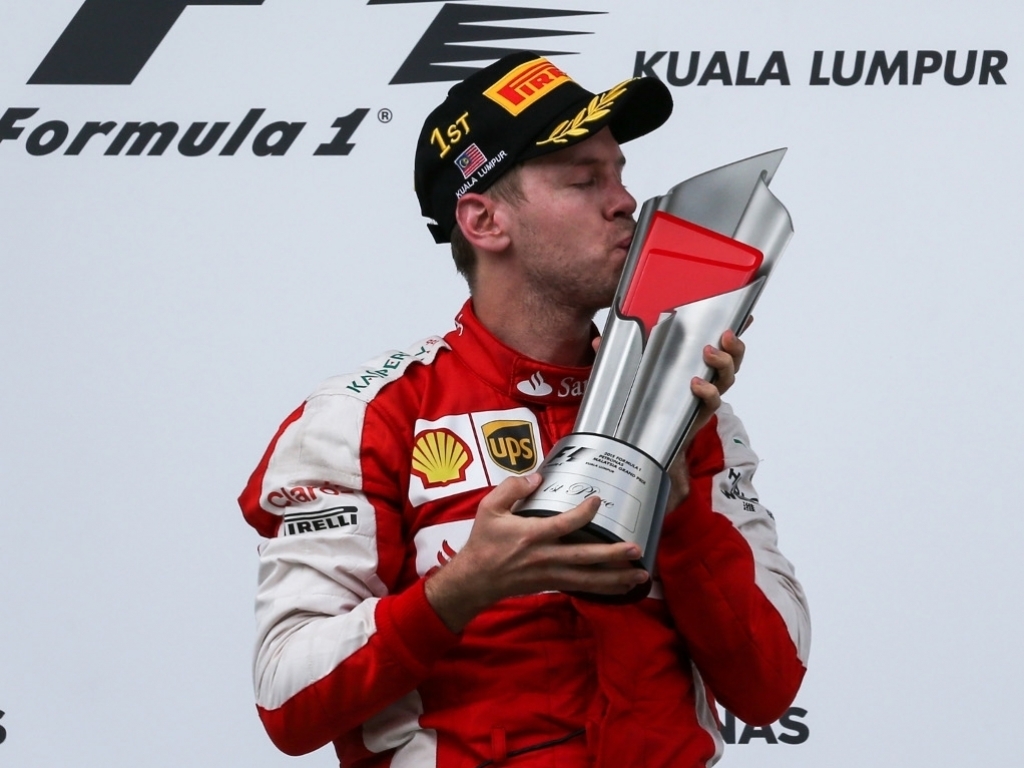 For all you need to know about the big news, the track, the tyres, the facts and figures ahead of the Malaysian GP.
A change at the top
A third victory since the summer break saw Nico Rosberg overhaul Lewis Hamilton at the top of the standings last time out in Singapore.
It was an emphatic victory for the German driver, his first at Formula 1's night grand prix, as he raced unchallenged while Hamilton also lost out to the Red Bull of Daniel Ricciardo.
Despite taking the lead in the championship race, Rosberg insists he is "not focused on the points" while Hamilton is adamant he is not giving up.
The Brit, though, has no explanation for why he has yet to win since the summer break, or why Rosberg is now leading.
But with 150 points to play for, Rosberg's eight-point advantage by no means assures him a first World title.
Facts and figures
Although two drivers are tied on four for the most Malaysian Grand Prix victories, only Sebastian Vettel's four – 2010, 2011, 2013, 2015 – counted towards the Formula 1 World Championship.
John MacDonald, who was born in England but raced under the Hong Kong flag, also won four but none of those were championship events.
In fact Malaysia's first championship event was only in 1999, a race won by Eddie Irvine by 1.040s ahead of Michael Schumacher.
However, it was a hard-fought victory – in the appeals that is.
Ferrari were initially disqualified from the race as the stewards deemed their barge boards to be illegal. Irvine and Schumacher's 1-2 was reinstated on appeal.
It was the Ulsterman's final Formula 1 win.
Fernando Alonso has three wins at the Sepang circuit, Kimi Raikkonen has two and Lewis Hamilton and Jenson Button each have one.
The Schumacher brothers, Michael and Ralf, hold the records for the biggest and smallest winning margins in the championship Malaysian races.
Ralf beat Juan Pablo Montoya by 39.7s in 2002 while two years earlier Michael beat David Coulthard by the smallest margin of 0.732s.
The weekend's timetable
From Paddock Club pit lane walks to the drivers' track parade, we have all the times that you need to note down.
And don't forget it is a 3pm start local time, 7am GMT, to the 56-lap Malaysian Grand Prix.
A lap of Sepang with Romain Grosjean
"Big braking into turn one – it's very similar to China, both turns one and two. Long right-hand side corner, then a left hairpin. You need good traction.
"Then you have a long straight line going to turn four. Big braking, 90-degree right-hand side corner going up a crest. Then you have very high-speed corners going through turns five and six, almost flat out.
"Then it's a small brake for the double right-hand turn eight. It's a mid-speed corner with very tricky traction going through to the next turn, another left-hand side hairpin. The right corner is very long. It's quite good fun when the car is well balanced.
"You then have a bit of straight line going to turns 12 and 13. Flat-out left corner, big braking, with g-forces from taking the corner.
"Then it's a long straight line approaching the final corner. Big braking to carry minimum speed, then it's full-throttle as early as you can to finish the lap."
Going hard on the resurfaced track
The drivers had a choice between hard, medium and soft compounds, with all of them selecting similar strategies.
Interestingly, Nico Rosberg has again gone for a different strategy to Lewis Hamilton, with the German opting for an extra set of mediums instead of hards.
At the Ferrari camp, like Mercedes, they have also chosen different strategies, with Sebastian Vettel choosing the same tyres as his Mercedes countryman and Kimi Raikkonen mirroring Hamilton's selection.
Going aggressive, Toro Rosso duo Carlos Sainz and Daniil Kvyat have chosen eight soft compounds tyre sets each, the most out of any other team on the grid.
The full choice…