PF1's Singapore Grand Prix Guide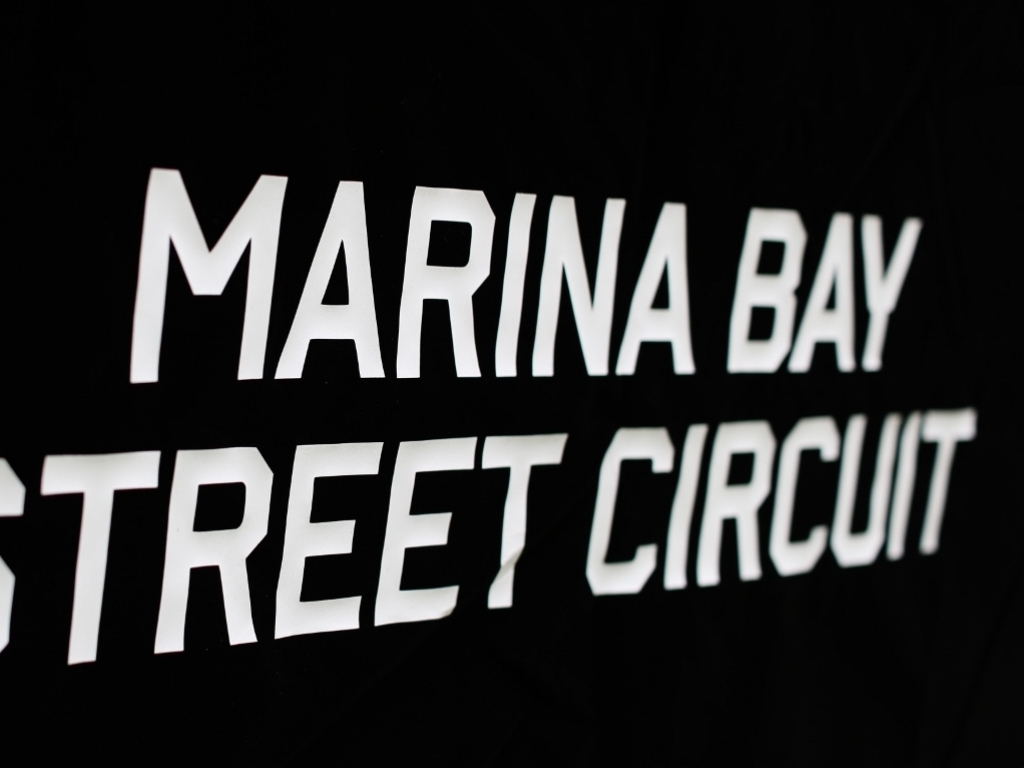 For all you need to know about the big news, the track, the tyres, the stats and standings ahead of the Singapore GP.
Formula 1 under lights
As we approach the first night race of the season, Nico Rosberg has cut down Lewis Hamilton's Championship lead to just two-points with only seven races left in 2016.
Since the return of Formula 1 from the summer break, Rosberg has been dominating the field with two wins out of two, leaving Hamilton behind at the Belgian and Italian Grand Prix.
Improving after the summer break, defending Singapore Grand Prix champion Sebastian Vettel will be hungry to continue his fine performances and finish the season off strong since upgrading their package.
The German is also the most successful driver on the Marina Bay Street Circuit, having won four of the last five races.
Red Bull have shown all season that they are strong on street circuits, or tracks with similar characteristics, especially Aussie driver Daniel Ricciardo.
Ricciardo made no secret for his love of night racing, including riding around at the Marina Bay Street Circuit: "Singapore is great, a real night race. Being able to drive through a massive city at night with all the lights flashing between buildings as you go past is an awesome feeling,"
Qualifying will be key for the race ahead, as the last three Grands Prix in Singapore have all been won from pole.
Reflecting on the season, Hamilton should be feeling fairly confident going into the weekend as he has grabbed seven pole positions this season, more than any other driver on the grid.
Outside the big three, there is an interesting battle going on between Williams and Force India. The Silverstone-based side relinquished their fourth place on the Constructors' Championship table after being out-scored by Williams during the Italian Grand Prix.
However, with only a three-point lead, Williams will be wary of Force India's Sergio Perez and Nico Hulkenberg, who have both proved to be tidy drivers on street circuits.
Singapore GP facts and figures
The next most successful driver on the grid next to Vettel is McLaren Driver Fernando Alonso, having secured victories in 2008, with Renault, and 2010, with Ferrari.
Red Bull and the Scuderia share the title of being the most successful teams in Singapore, having won three races each.
Since 1966, Singapore has hosted Formula 1 on 16 separate occasions, but didn't host a single event between 1974 and 2007 due to concerns about the track.
Of the current  drivers, only Hamilton, Vettel and Alonso have actually won in Marina Bay.
A taste of Singapore with Max Verstappen
"Singapore is definitely one of my favourites. It's very challenging, not easy to understand and also the heat makes it even harder. Being a night race means it's a bit different, you have to adapt your braking zone as the light changes from the earlier session to the late ones.
"I enjoyed it a lot last year so I'm excited to go out there again. The local food looks and smells great but I haven't got around to trying it yet. In 2015 I ate pretty basic food, I don't really like fish so I kept it simple with some plain meat. This year I am going to try and sample some local dishes.
"Luckily the time difference isn't a problem because we are always driving so late, this means we keep our body clocks on the European time zone. It's funny because we go for dinner in the middle of the night, there are people partying while you sit eating."
Ultra Ferrari
Ferrari are favouring Pirelli's ultrasoft tyres for the Singapore Grand Prix, taking nine sets to Mercedes' seven.
Formula 1's next stop is the Marina Bay Circuit, which plays host to the Singapore GP, a night race and the venue of Ferrari's last race win.
The Scuderia have chosen nine sets of the ultrasoft tyres for the weekend with with Sebastian Vettel taking two sets of the soft and Kimi Raikkonen has just one.
Championship leaders Mercedes have also opted for different choices in the soft and supersofts with Lewis Hamilton taking three and three while Rosberg has four of the hardest compound and two supersofts. Their remaining seven sets are the ultras.
The full list
Hamilton and Rosberg continue their tug-of-war
With just a two-point gap, Championship leader Lewis Hamilton has to register a win in Singapore if he is to keep his hands firmly on his title as his team-mate Nico Rosberg continues to stay closely behind him.
With the season coming to a close, it is expected that either Hamilton or Rosberg will win the Championship, given their lead is so tremendous, but there are some interesting battles going on further down the grid.
Red Bull and Ferrari have tightly contesting for that second place on the Constructors' Championship table, while Force India and Williams have been trading fourth place throughout the season.
The times that matter
Starting things off on Thursday, a 9:10pm Community Engagement Walk will take place to set the mood for the weekend, while the first free practice session will commence at 6pm on Friday. It's also a 9pm start for qualifying on Saturday and a 8pm start for the main race the next day.